On our trek east (after backtracking west to Chino to spend my birthday with my dad) we decided to stop and visit Joshua Tree National Park. We found a spot near the south entrance — free, of course — and fully intended to stay a couple of weeks enjoying what the park has to offer. Sadly, the wind picked up and did not subside…50-60+ mph winds almost non-stop! By the third night it was SO brutal that Jim decided we should hook back up to the truck just so the LCC didn't blow over. The next day we got the heck outta there.
But before our exodus…
On the first morning after finding our new place to call home, we went back to Indio for groceries and then drove to the west entrance of the park to get our pass and see some sights. After getting a senior lifetime pass to *all* national parks for just $10(!), we drove south through the park.  We didn't stop since we knew — at least we *thought* we knew — we would have plenty more opportunities to explore when we didn't have perishables on board.
The next day we decided our first outing would be a hike up Ryan Mountain, a climb that was a 1,200′ increase in elevation in 1.5 miles. The path is steep but has been improved with rocks placed to form "steps" in many places. We stopped a couple of times for a brief rest and some water. It took us just a little over an hour to reach the top. The view was spectacular and was a nice reward for our hard work.
We hope to return to Joshua Tree some other time and do more hiking and some 4-wheel drivin'. If we happen to get blown away next time and only get to do one more thing, what would you suggest?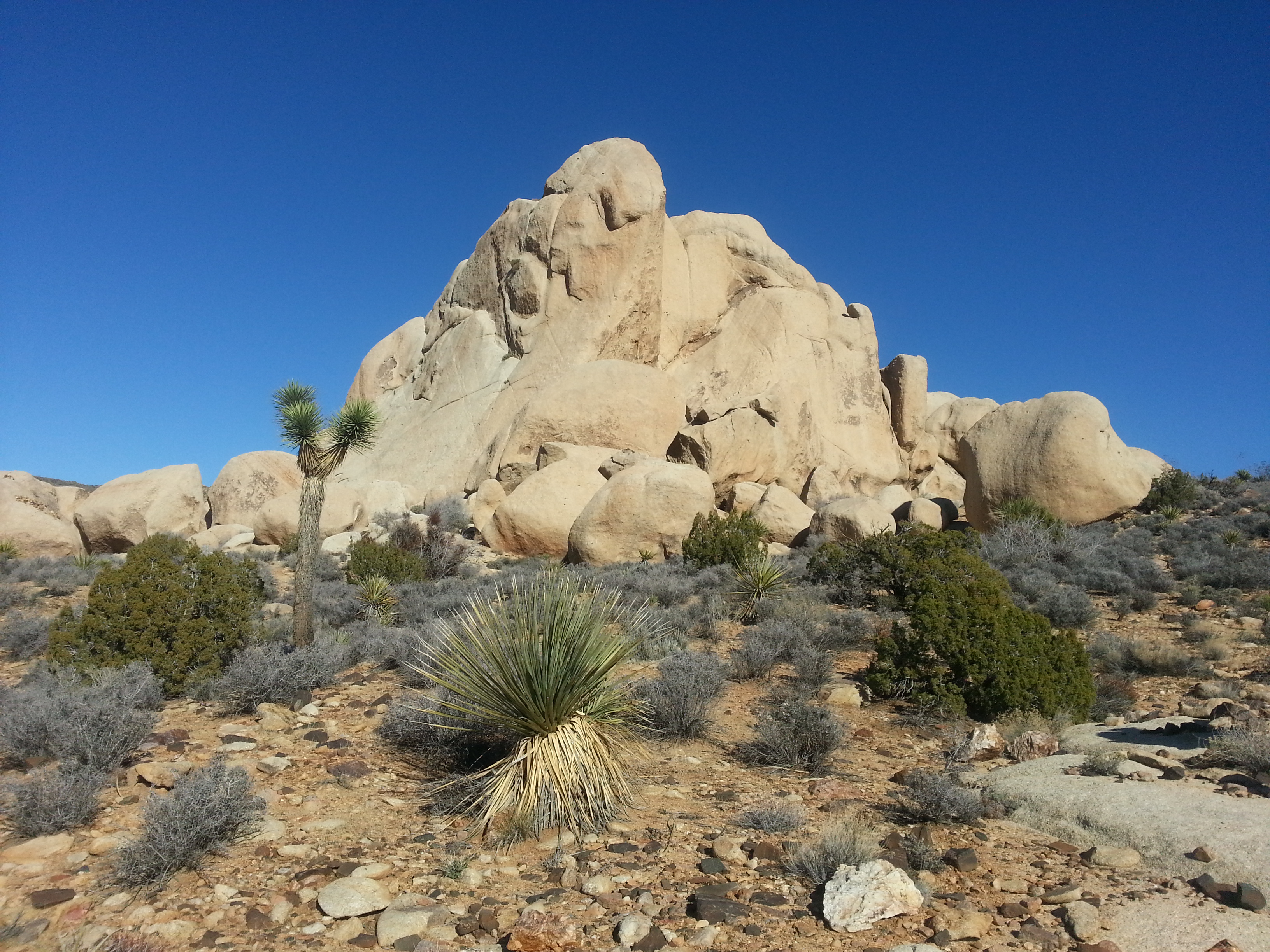 End of the trail…this one, at least. 🙂