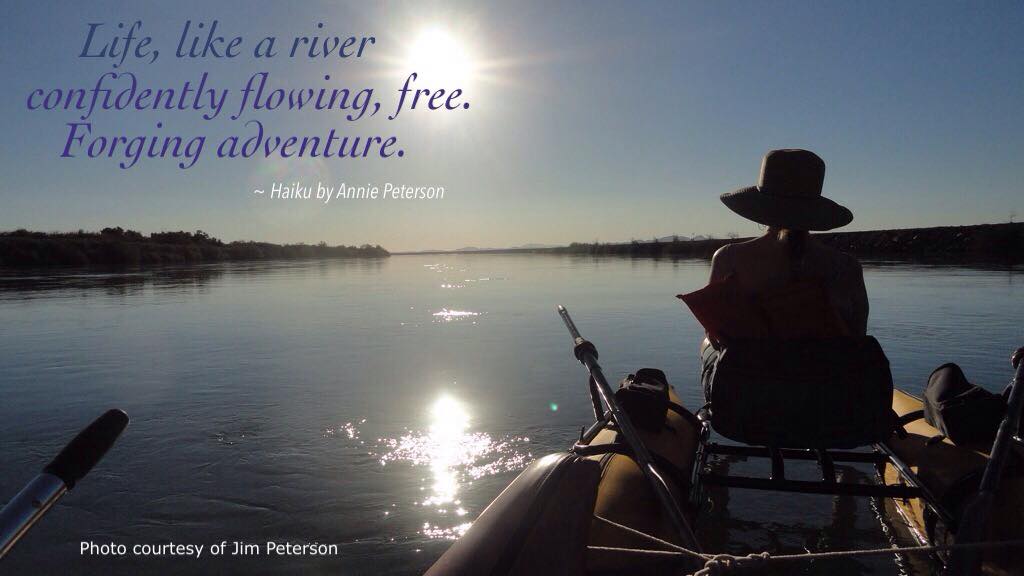 A note about the photo above:  I usually take all the pictures with my phone but lately I've asked Jim to take a few with our digital camera as well. He caught this shot that I think is so beautiful it inspired me to write poetry. Not only is he a skilled writer, obviously he's also a great photographer.
~~~~~~~
March and April…and now even May(!) have whizzed by. We had lots of time for fun, but with minimal hot rod internet access blogging wasn't much of an option. There are a couple of back-stories you may want to hear, but for now here is a somewhat compendious look at our early spring adventures. (We'll save our May "tour" of the national parks for another post.)
MARCH
BOX CANYON ROAD: En route from Yuma, AZ to Chino, CA for a quick visit with my dad, we returned to Box Canyon Road near Mecca, CA. While we all (including the kitties) had a great time exploring, our stay here was tainted by a couple of misadventures–nearly stuck for an hour in the soft sand off-road and a severe leak in the BBT's fuel line. All things considered, I am pleased to report everything turned out okay and we were on our way when it was time to move on.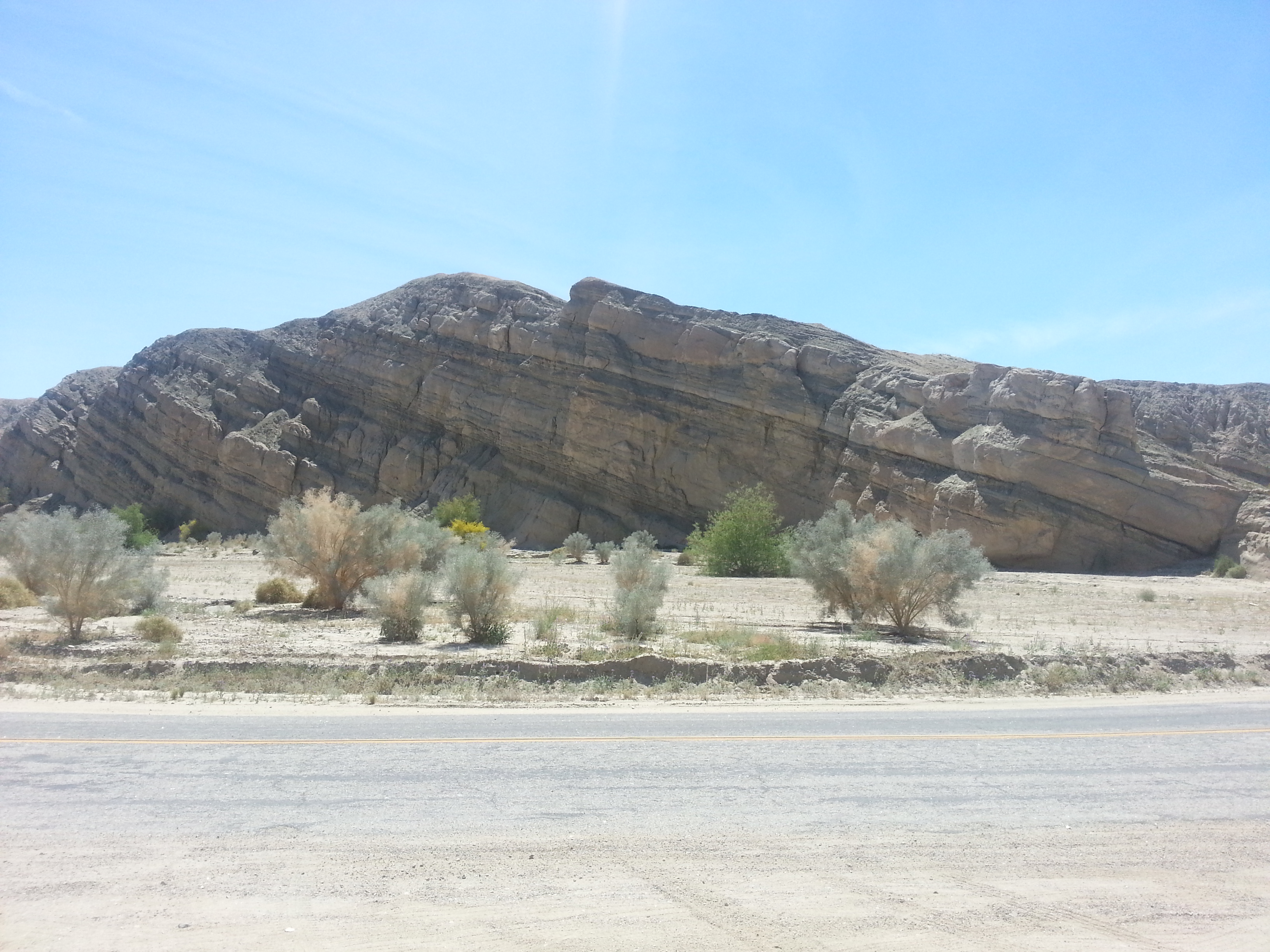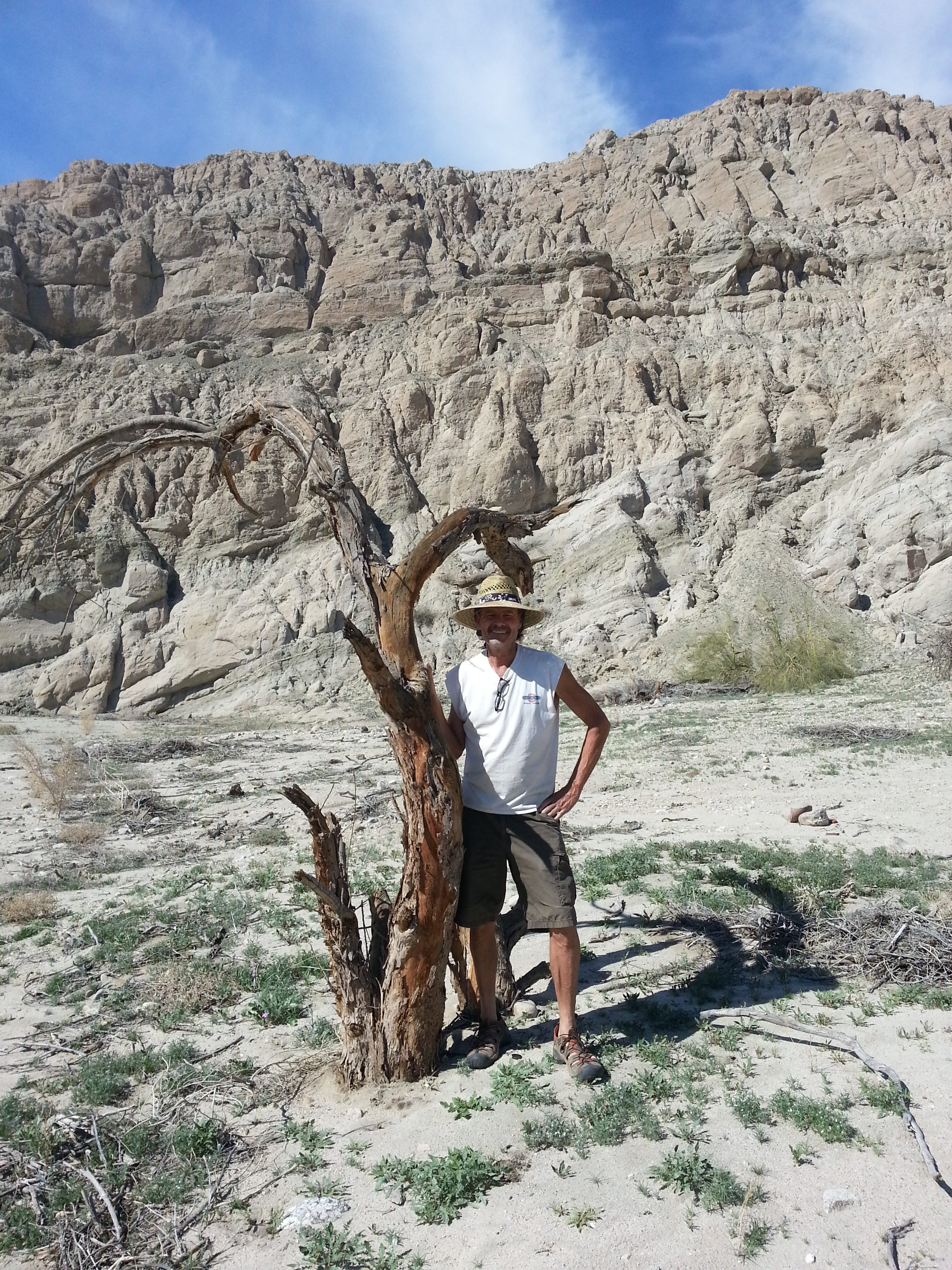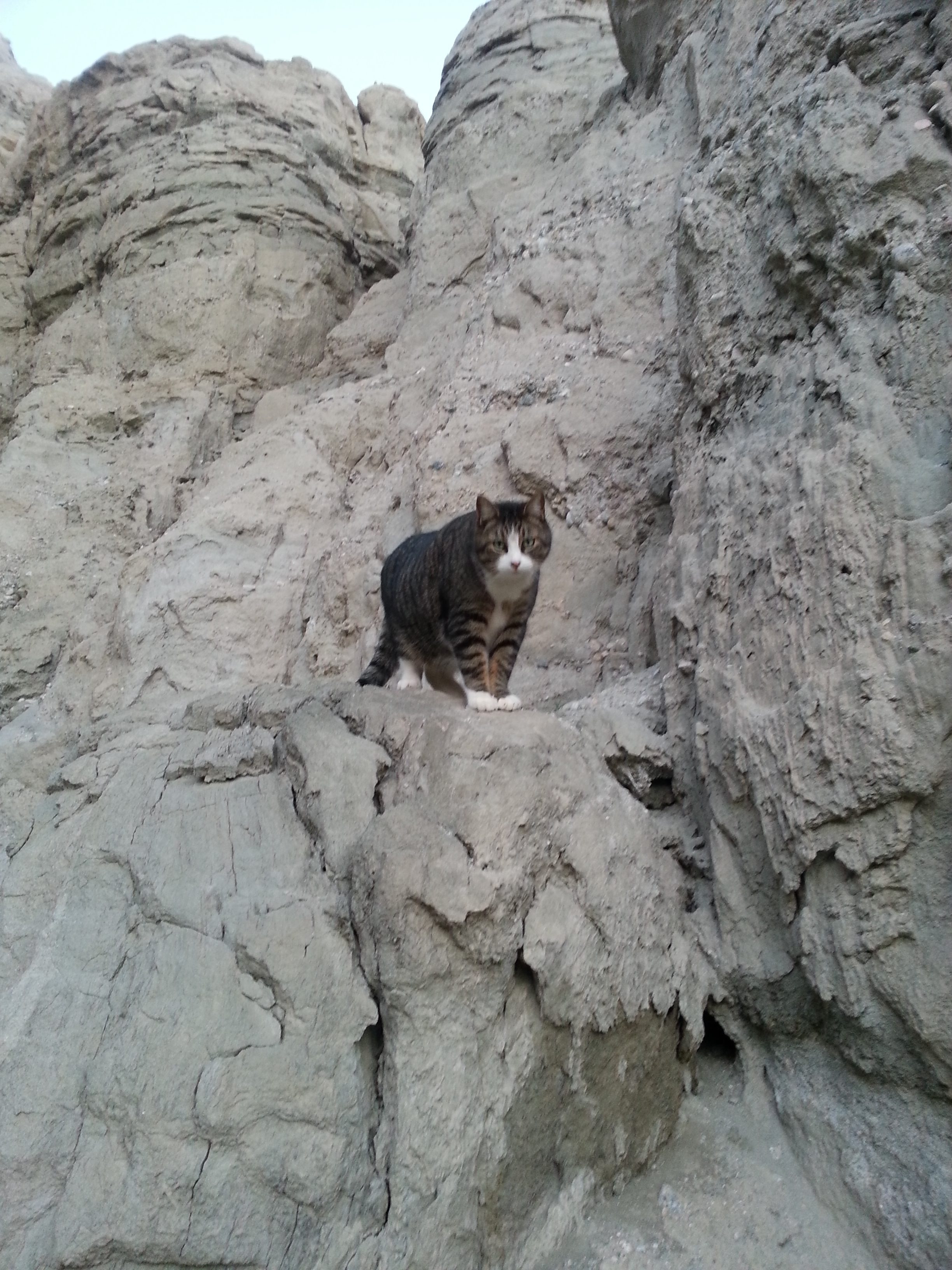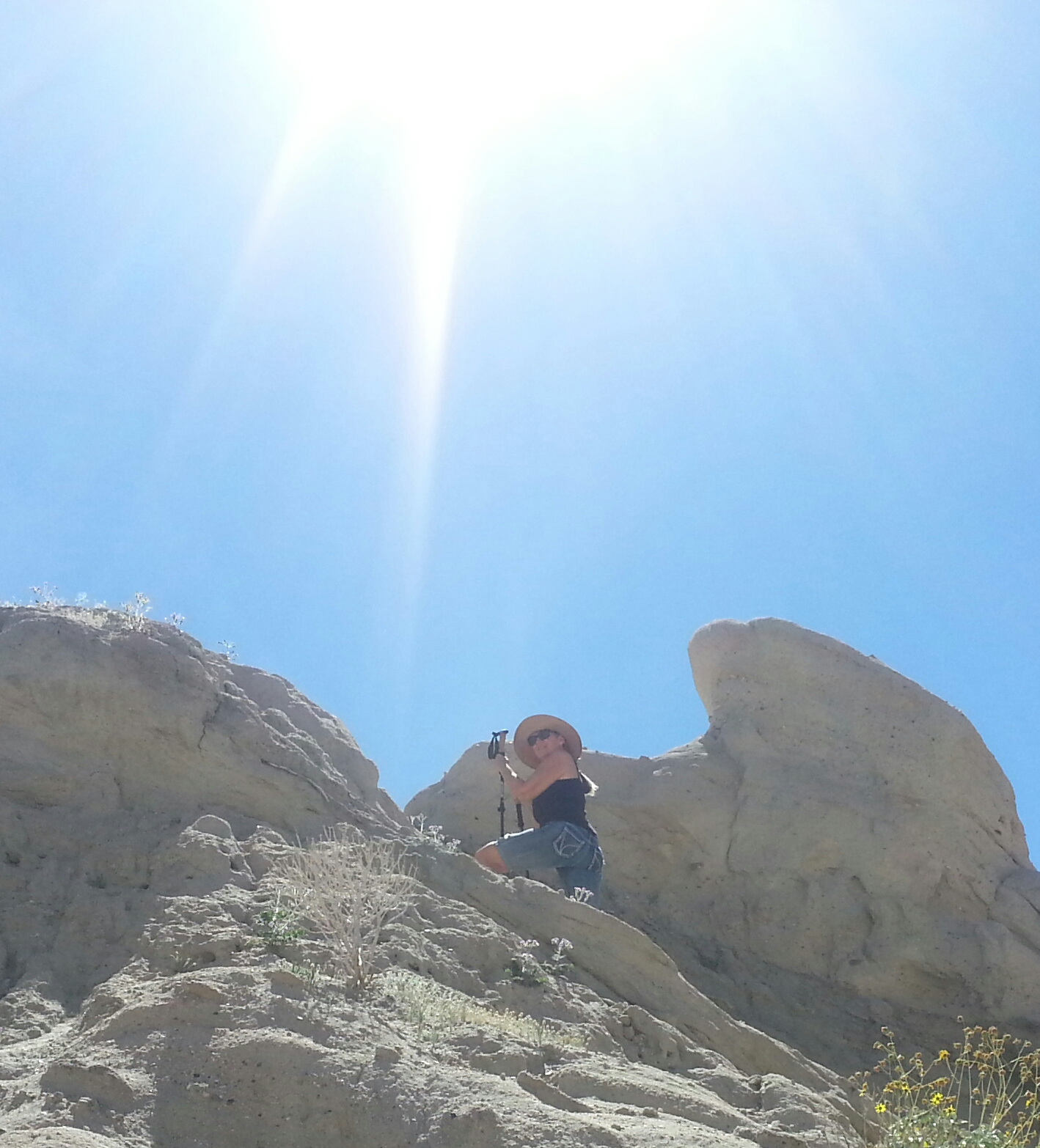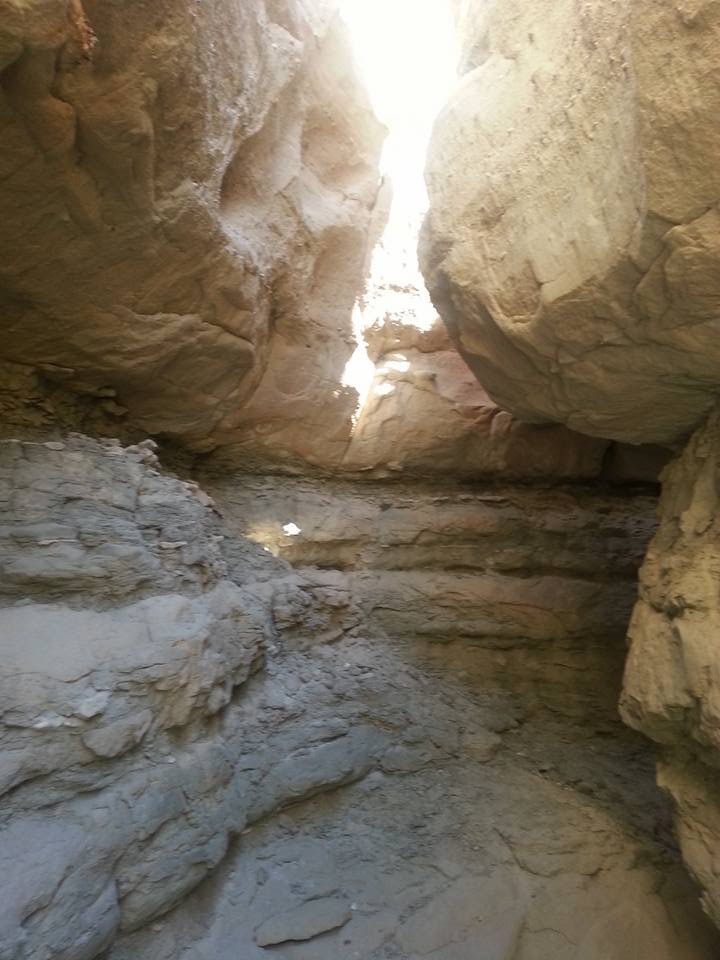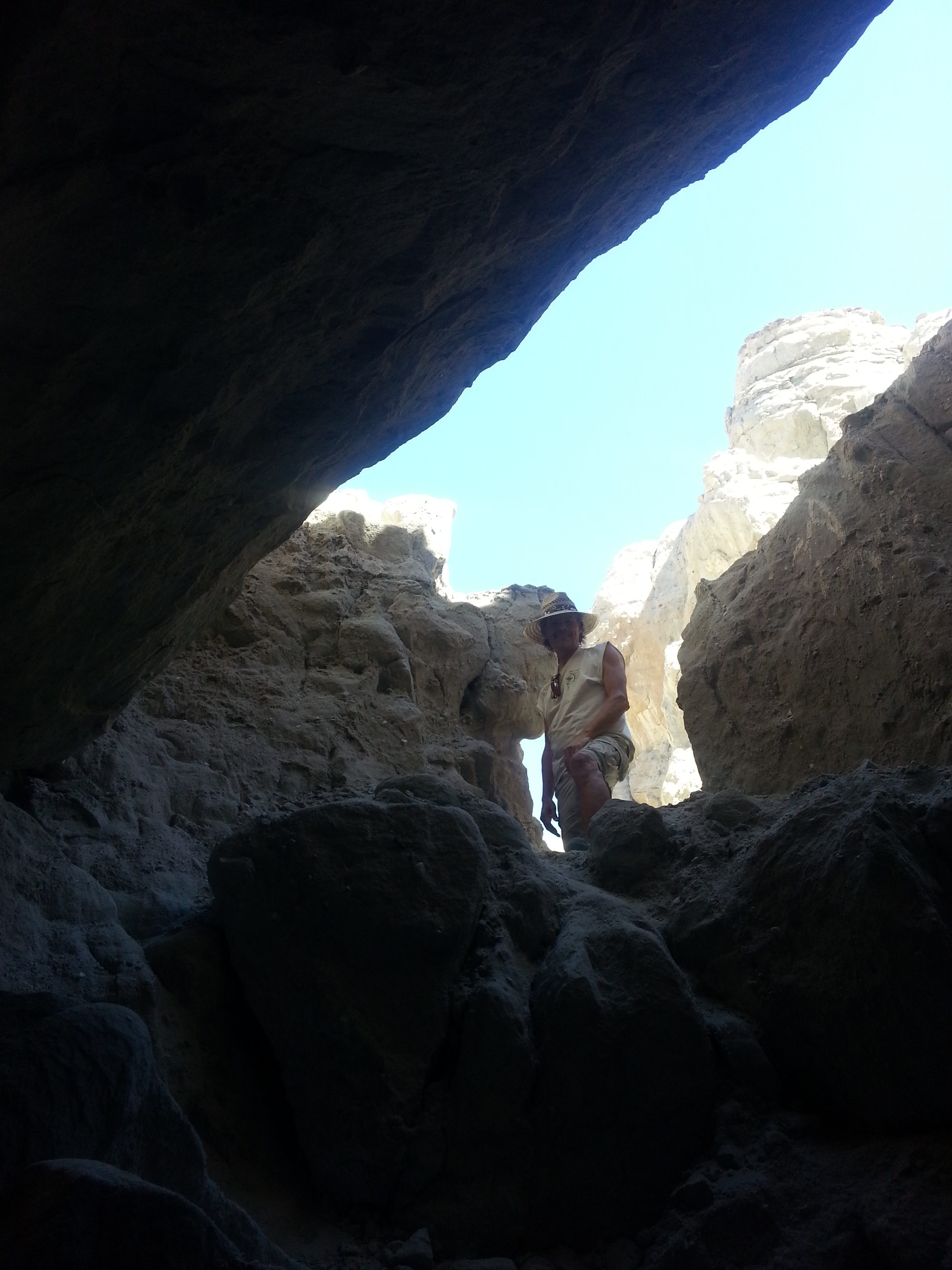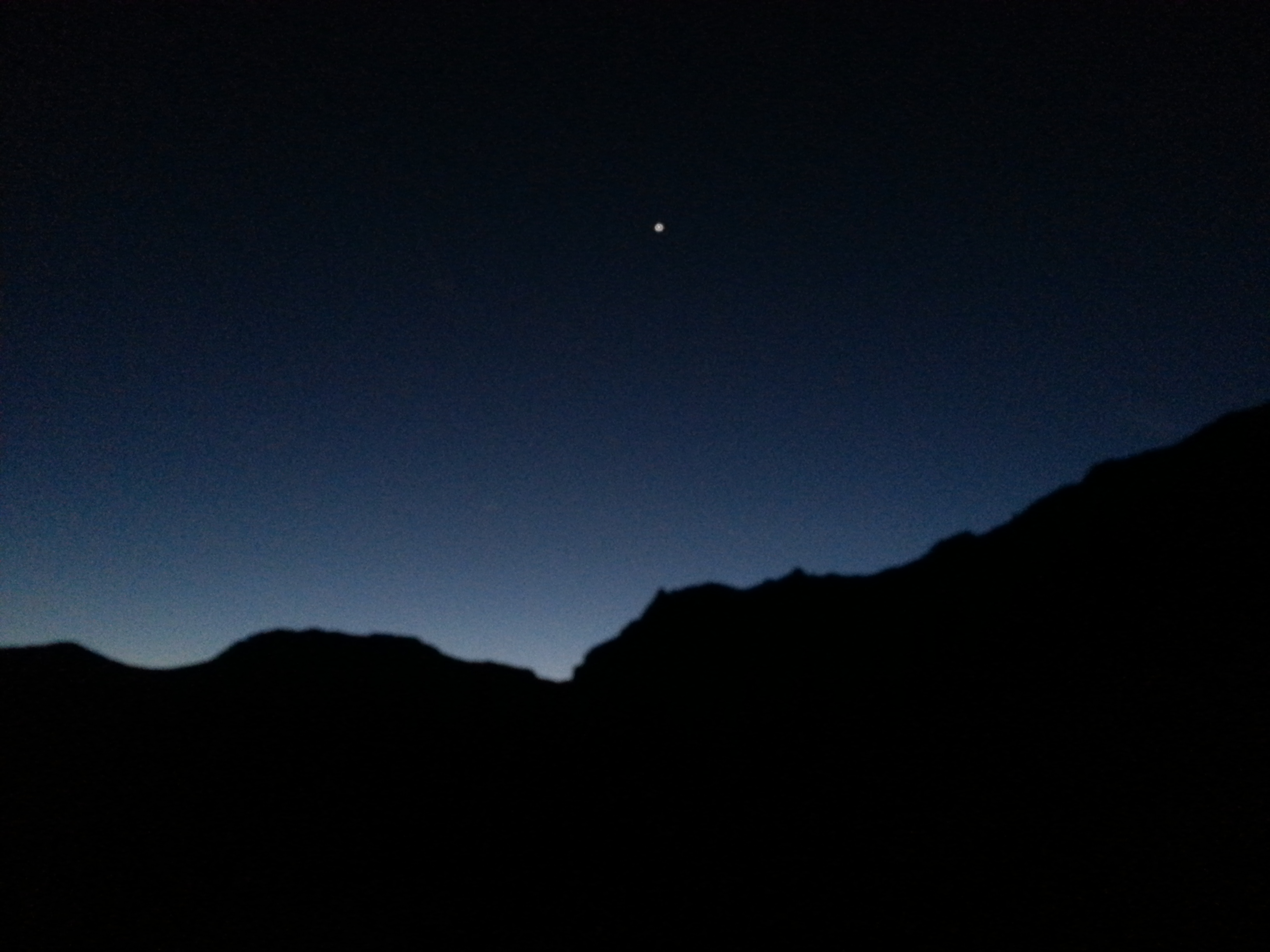 THE COLORADO RIVER: We spent the bulk of March camped at "our" very nice spot beside the canal fed by the Colorado River. We have now floated a total of about 16 miles of the Colorado (accessed near Ehrenberg, Arizona.)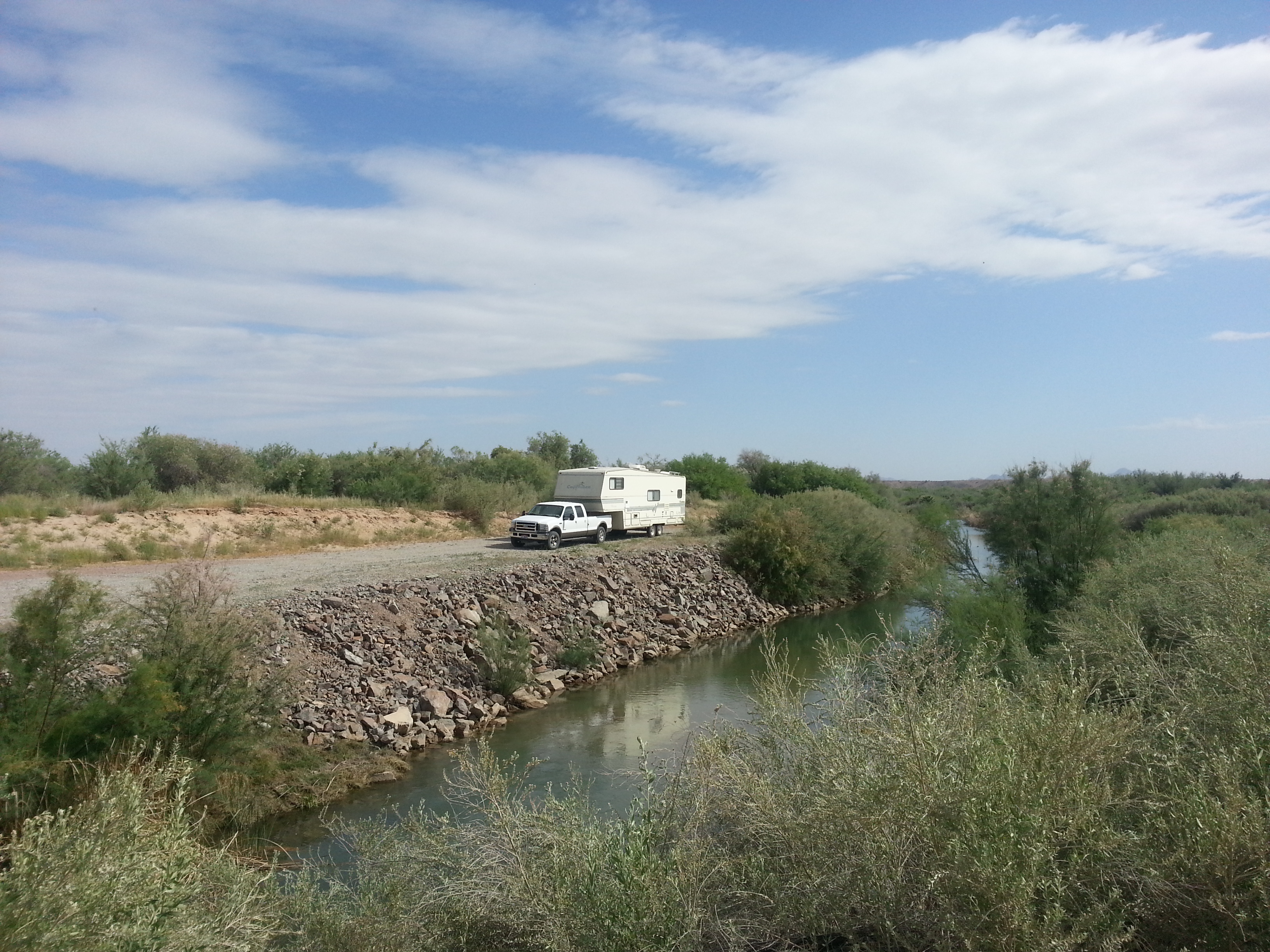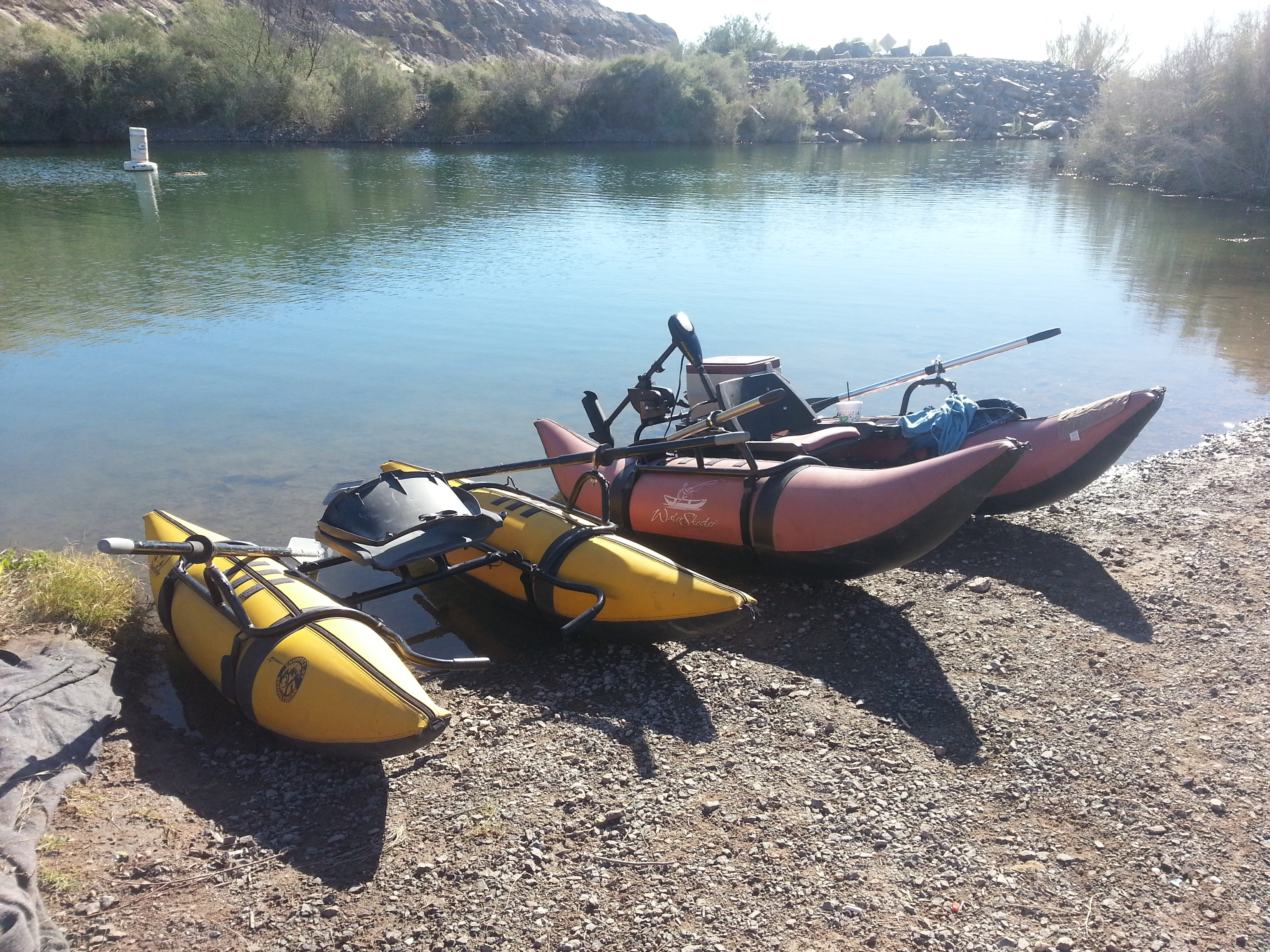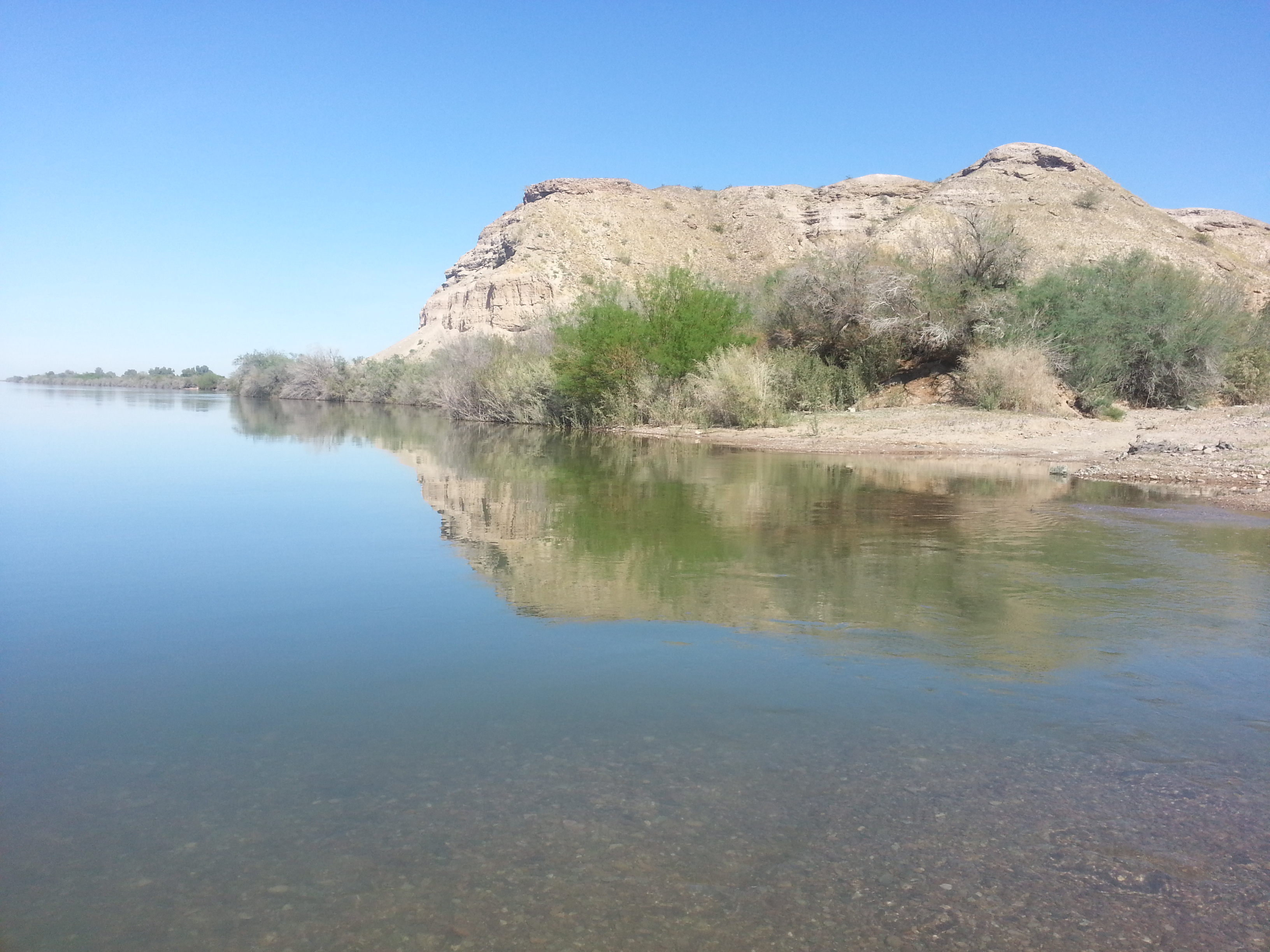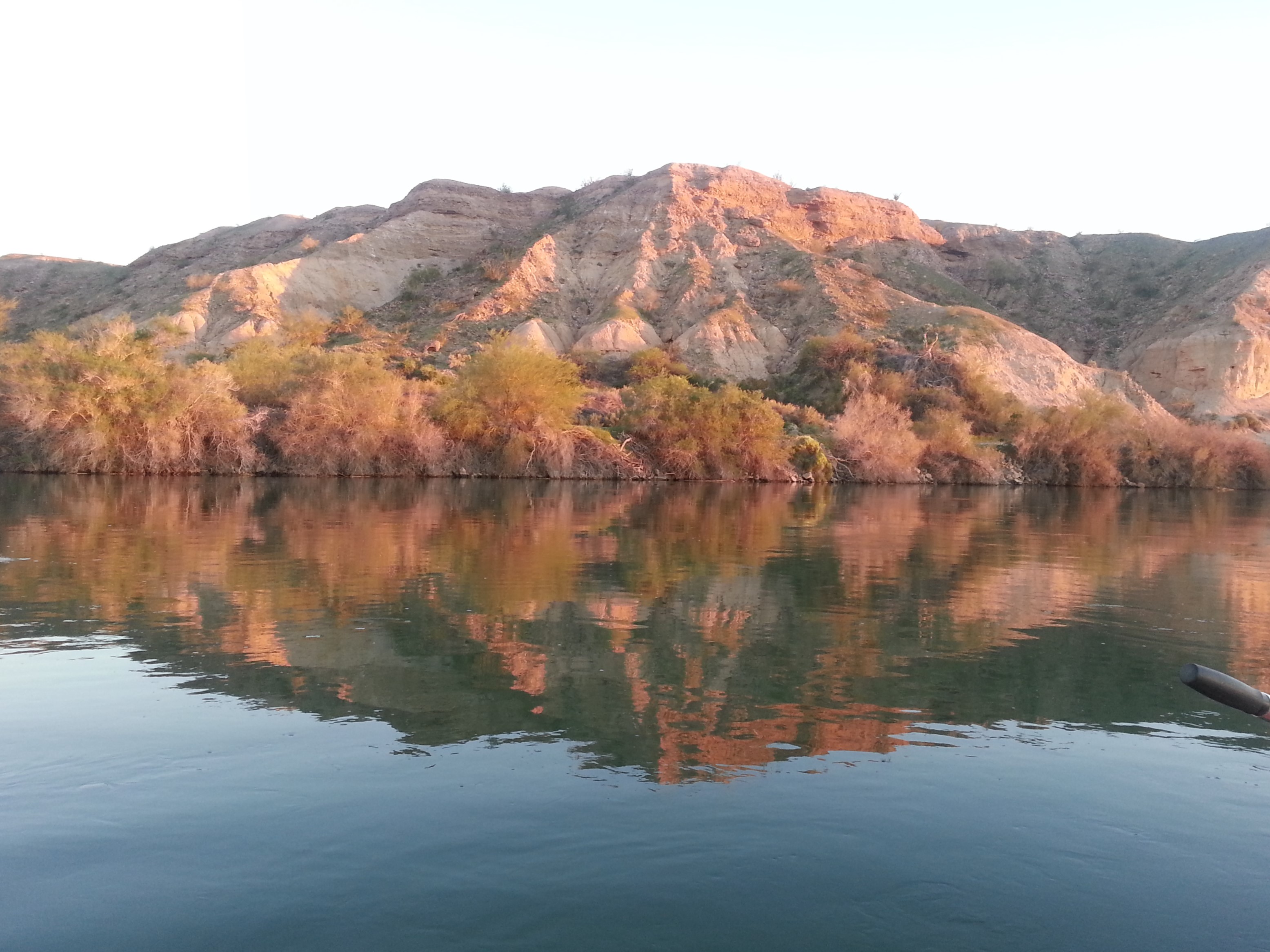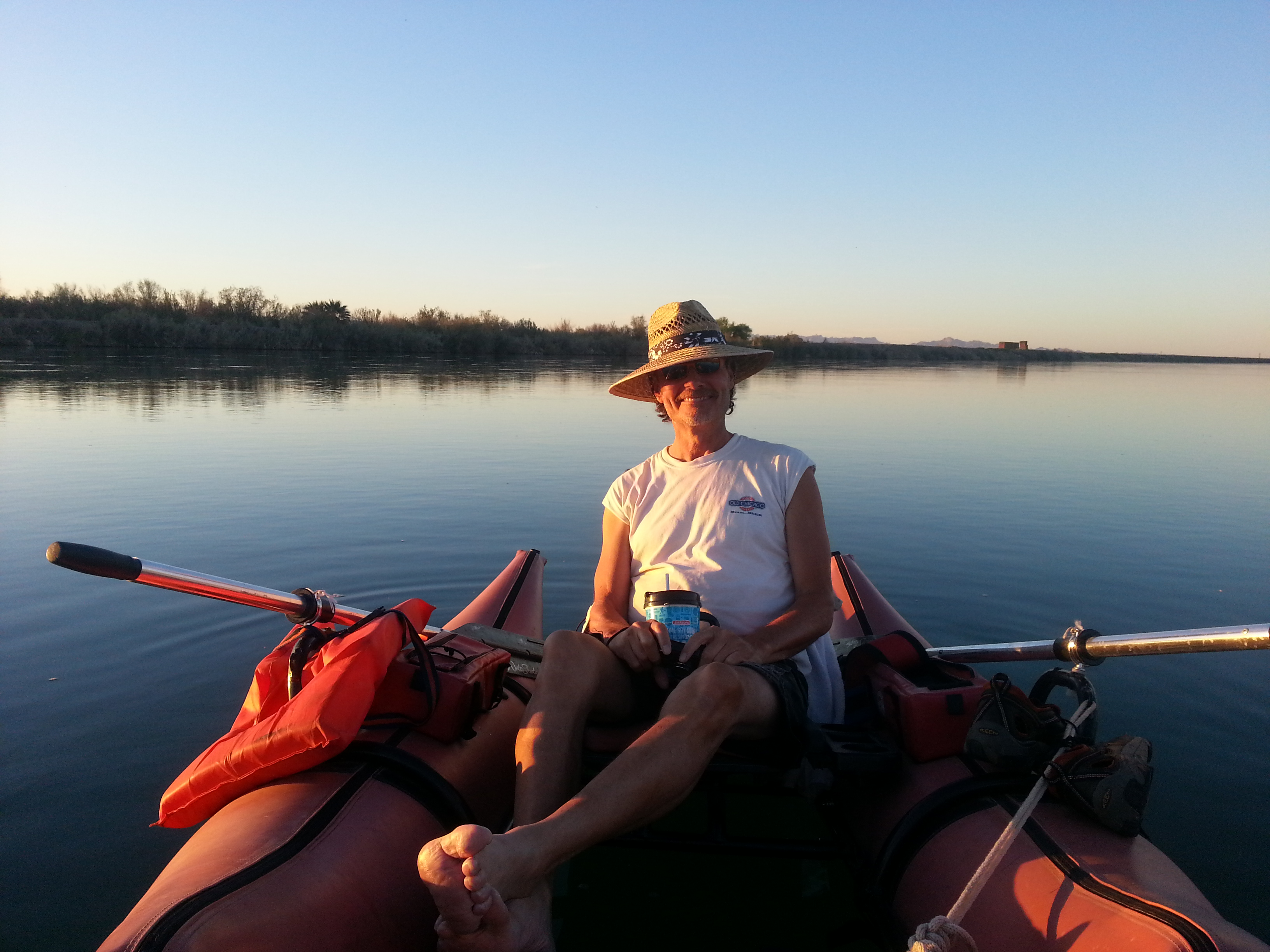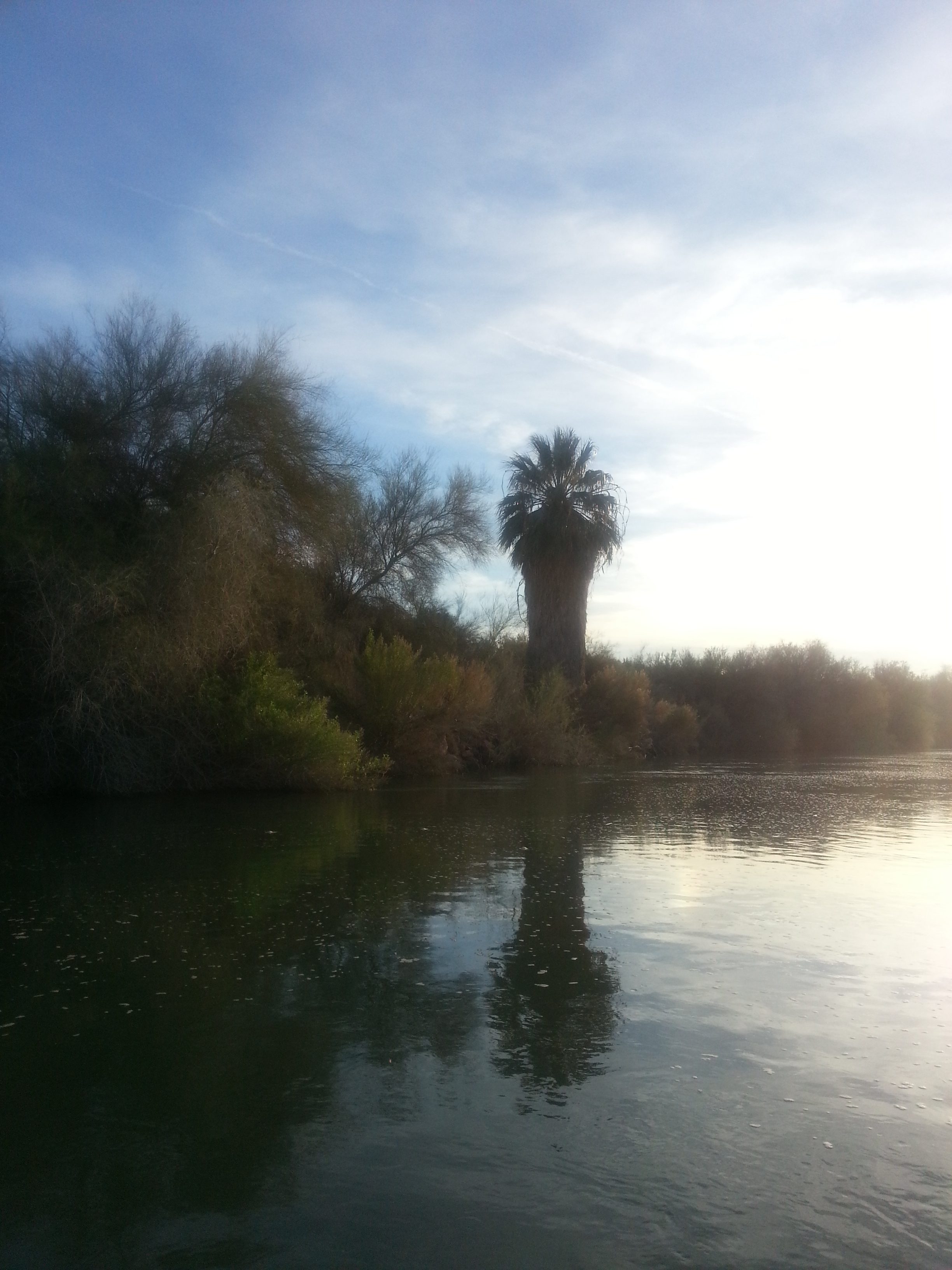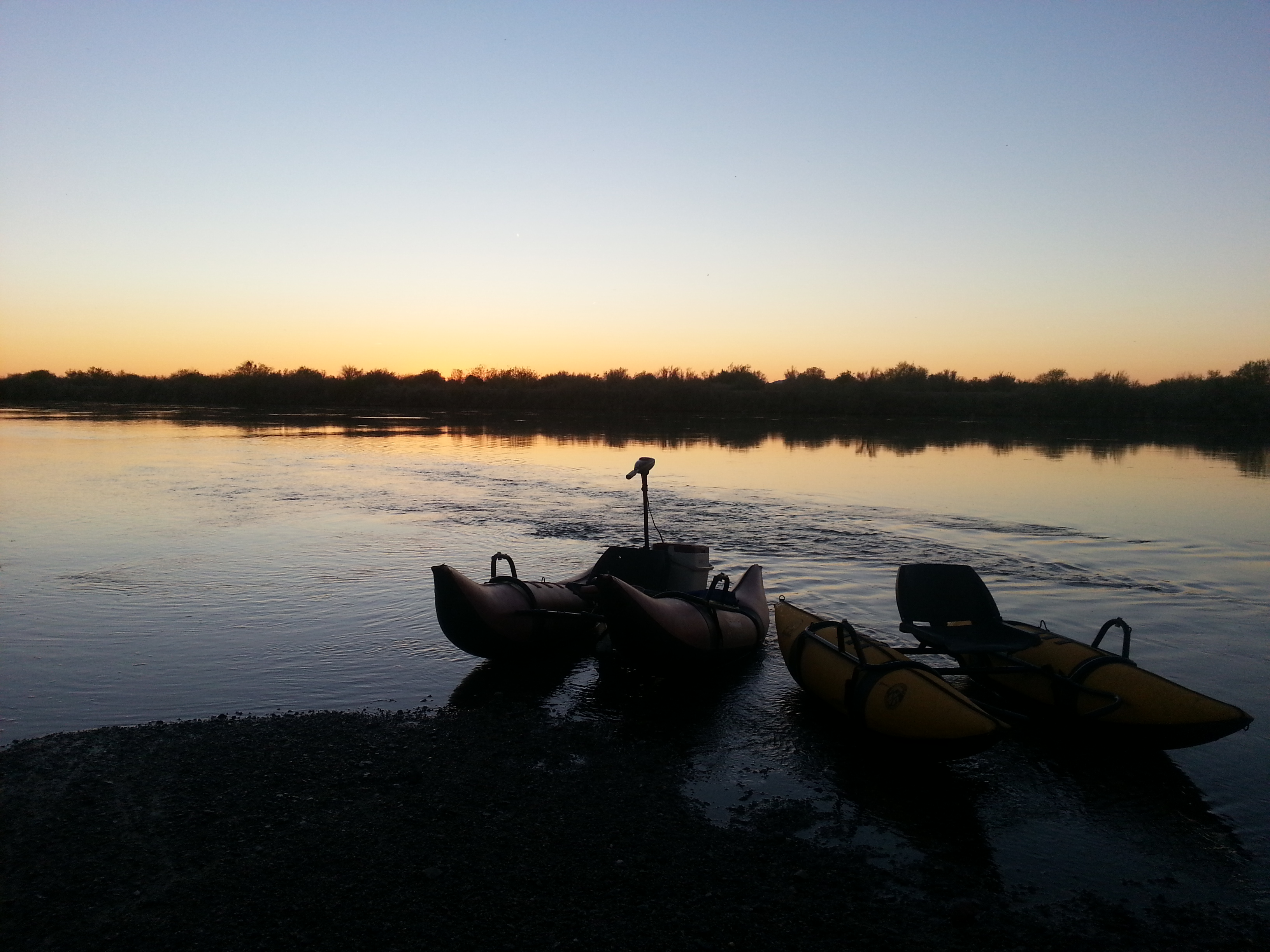 APRIL
Making our way north so we could be back to Boise in time for our youngest granddaughter's ballet recital in mid-May, our primary interim destination was Moab, UT. We had to take our time getting there because temps–still in the 20's overnight (burrrrr)–were still way too cold for these sun-lovers.
LAKE HAVASU CITY, AZ: Heading north on Hwy. 95 took us straight through one of last year's favorite stops. This time we opted to try a BLM area north of town instead of south…closer to free WiFi at McDonald's and groceries at Walmart. And even though we decided to drive further into town to get better bandwidth at Starbucks, we like this spot better. I have a feeling we may return every year. (BTW…the weather for our evening "cruise" on the ferry was *so* much nicer this year.) And as is to be expected, the sunsets did not disappoint.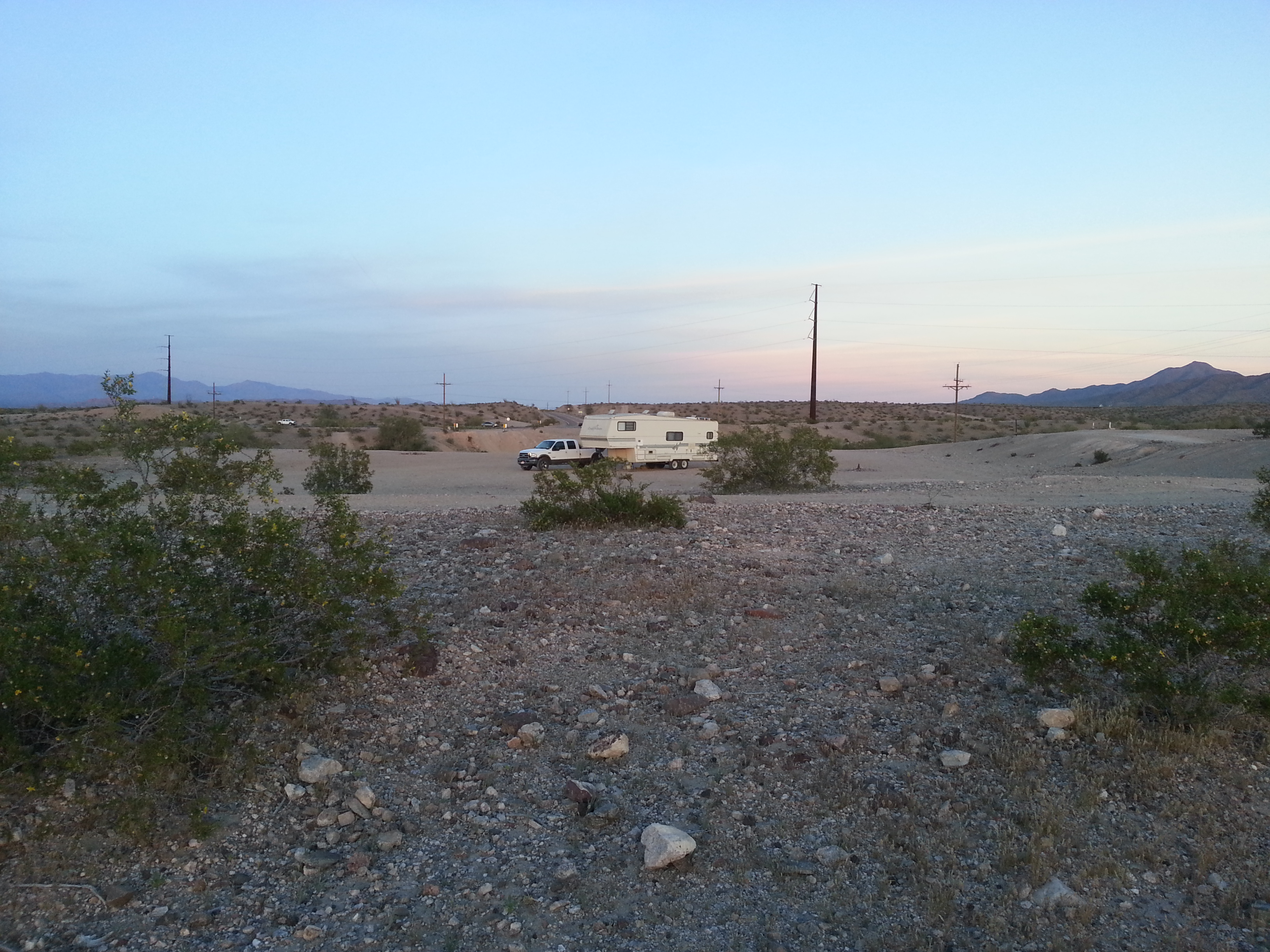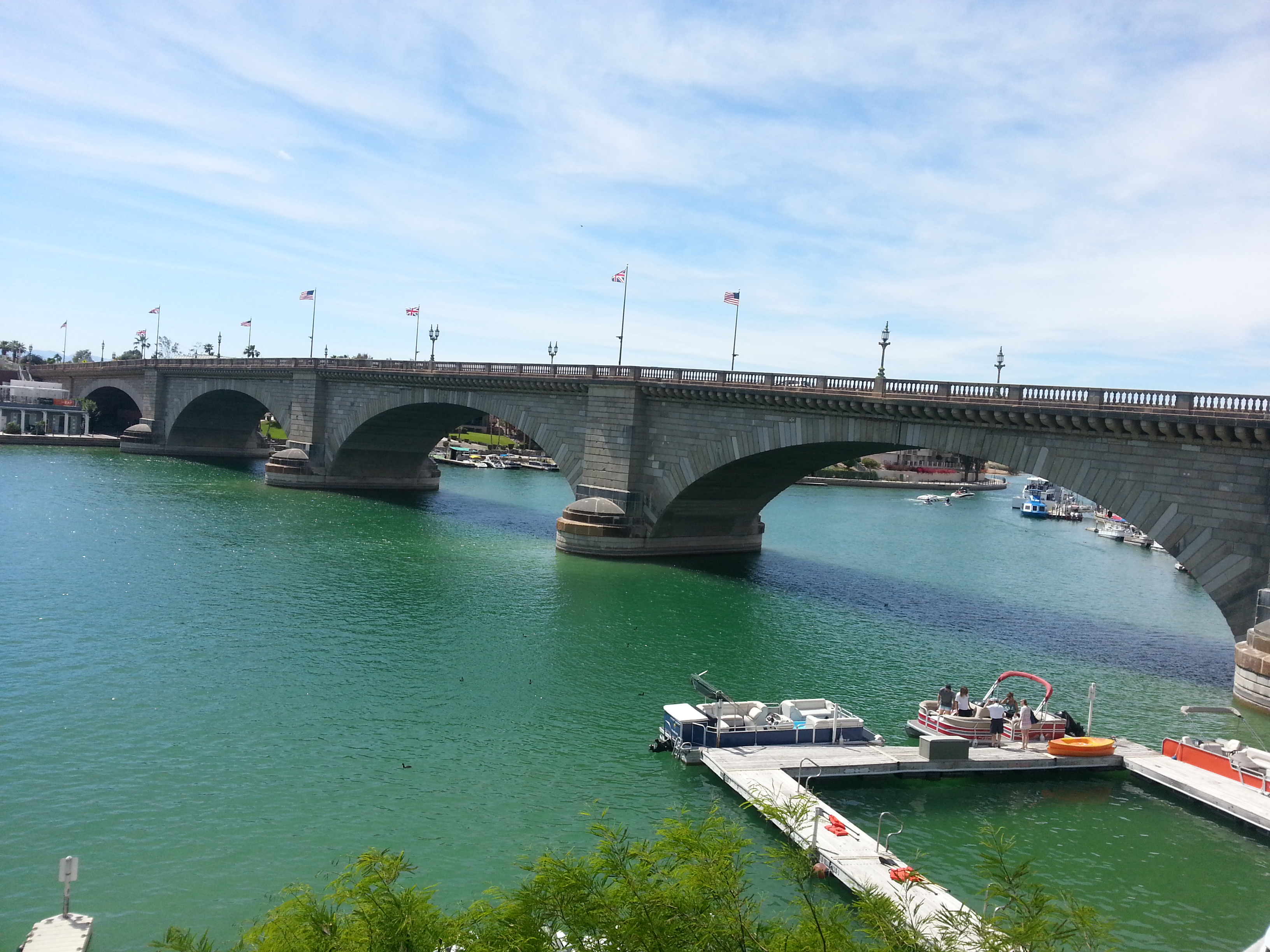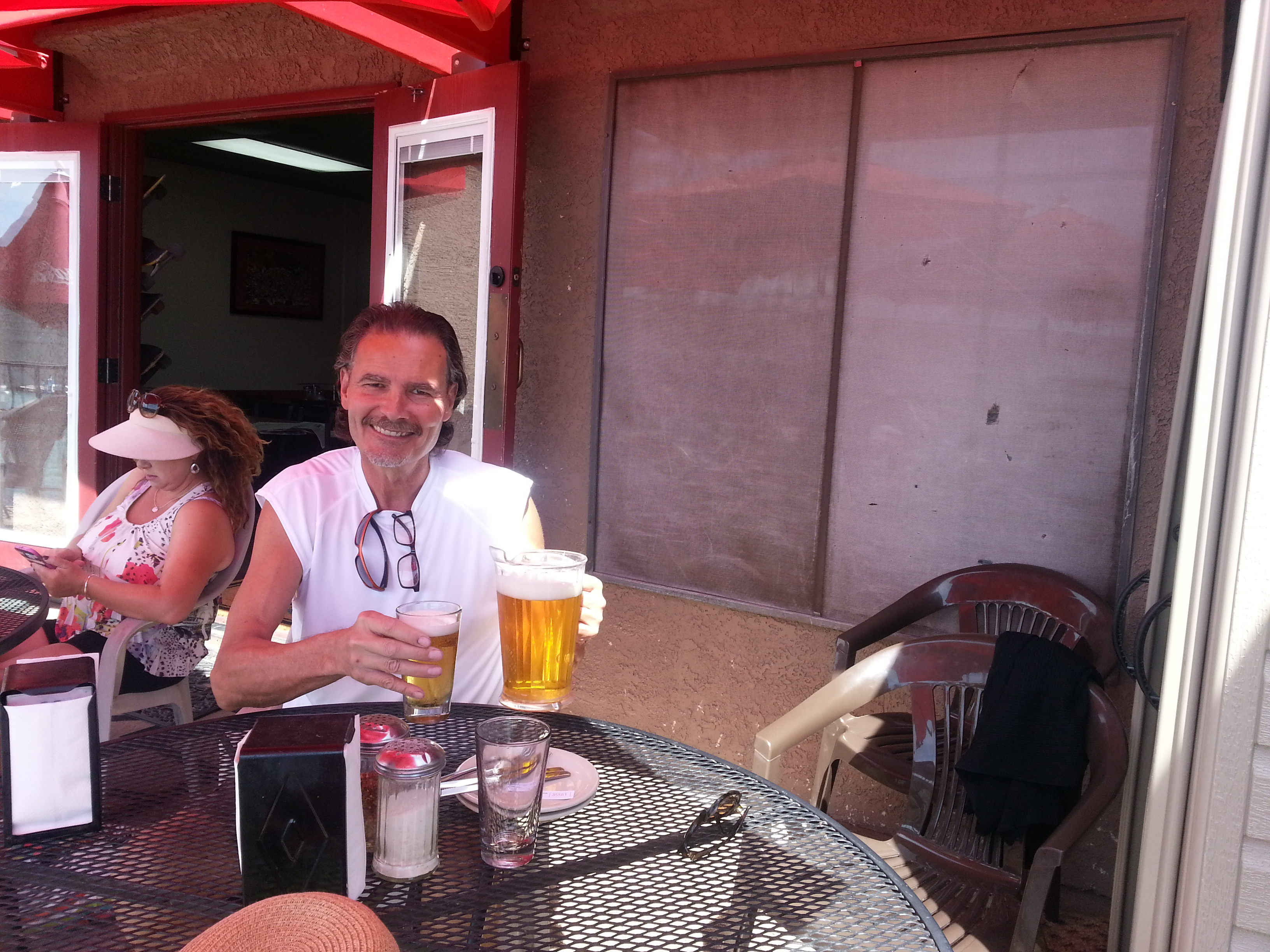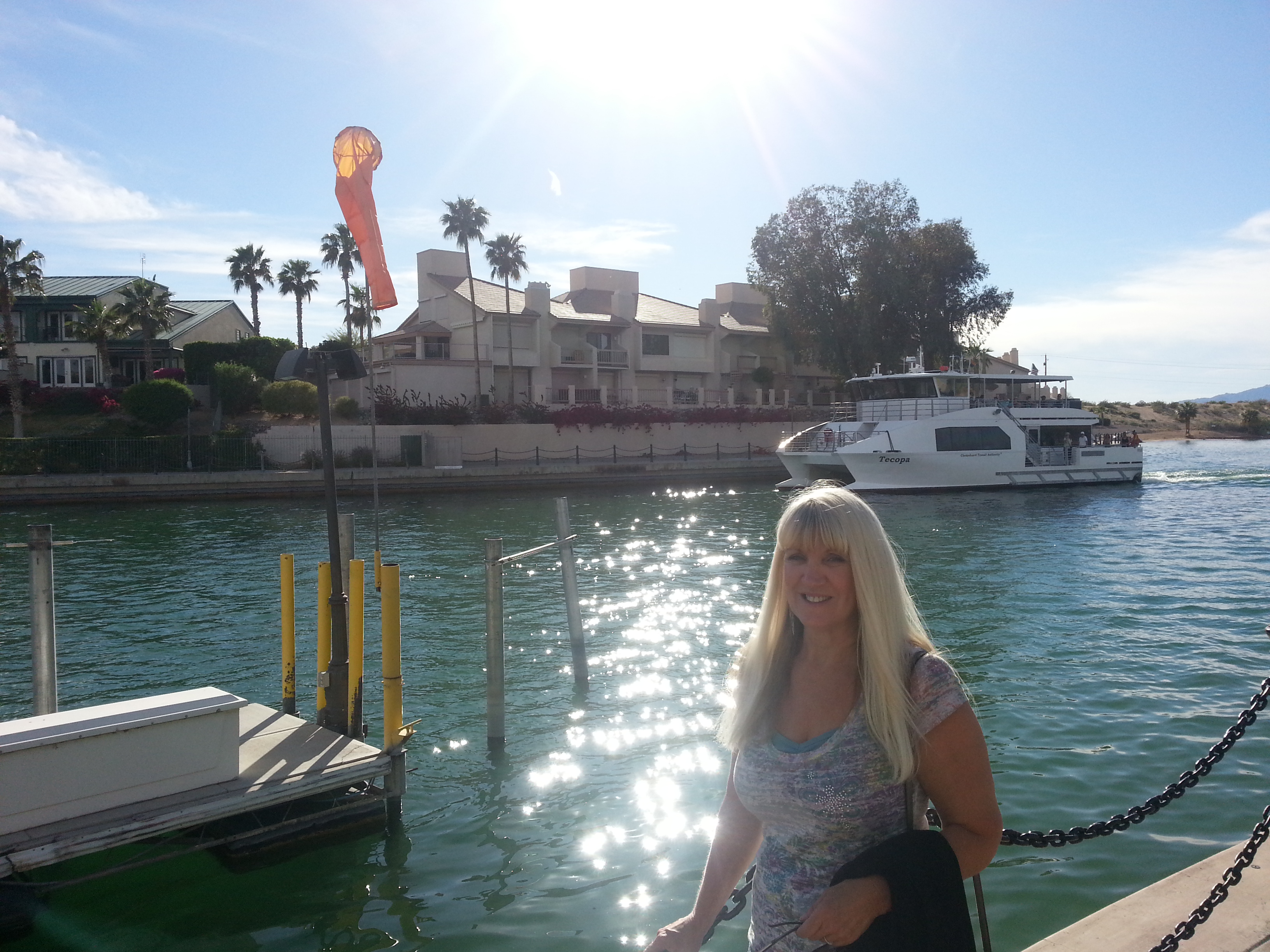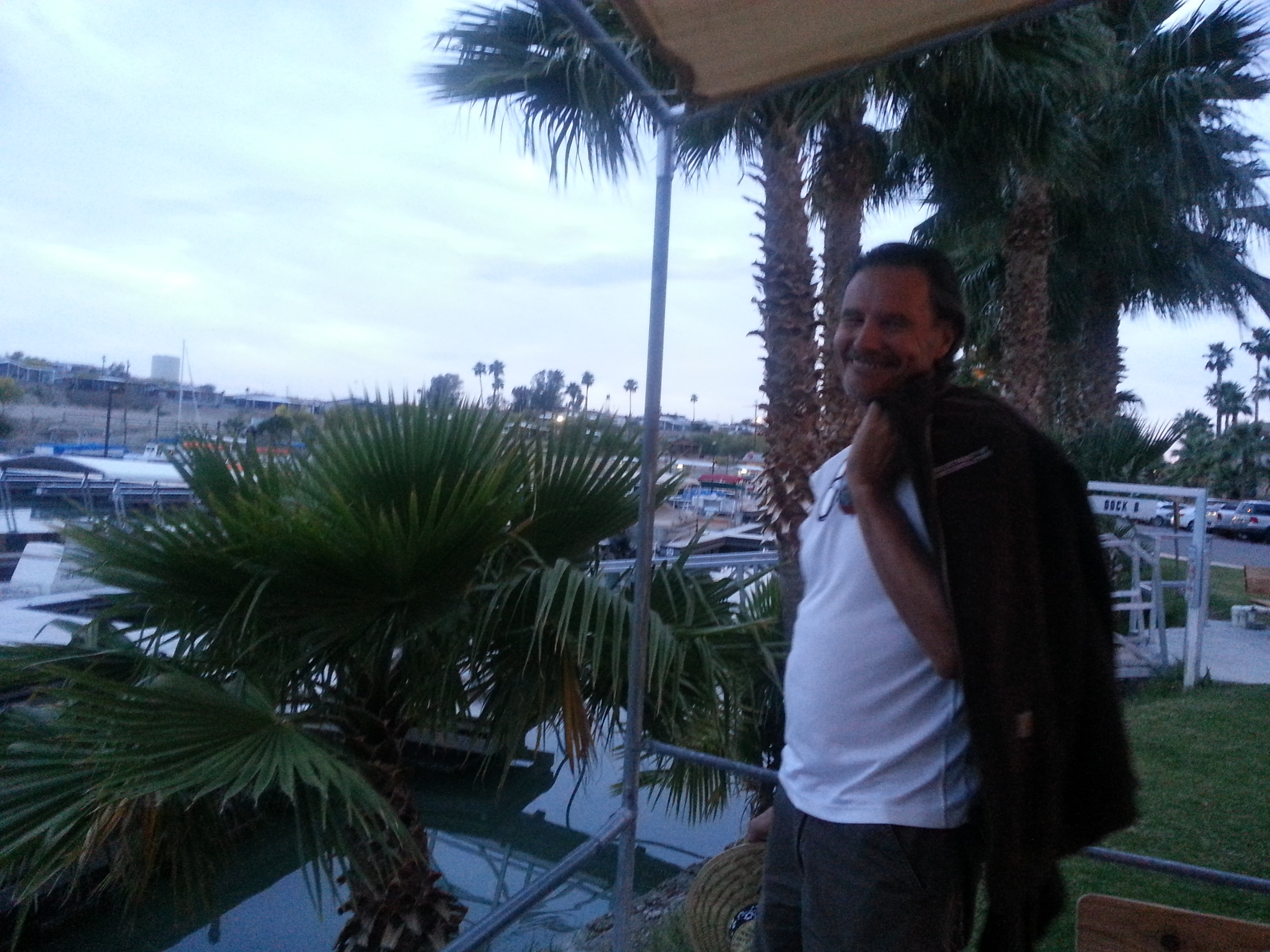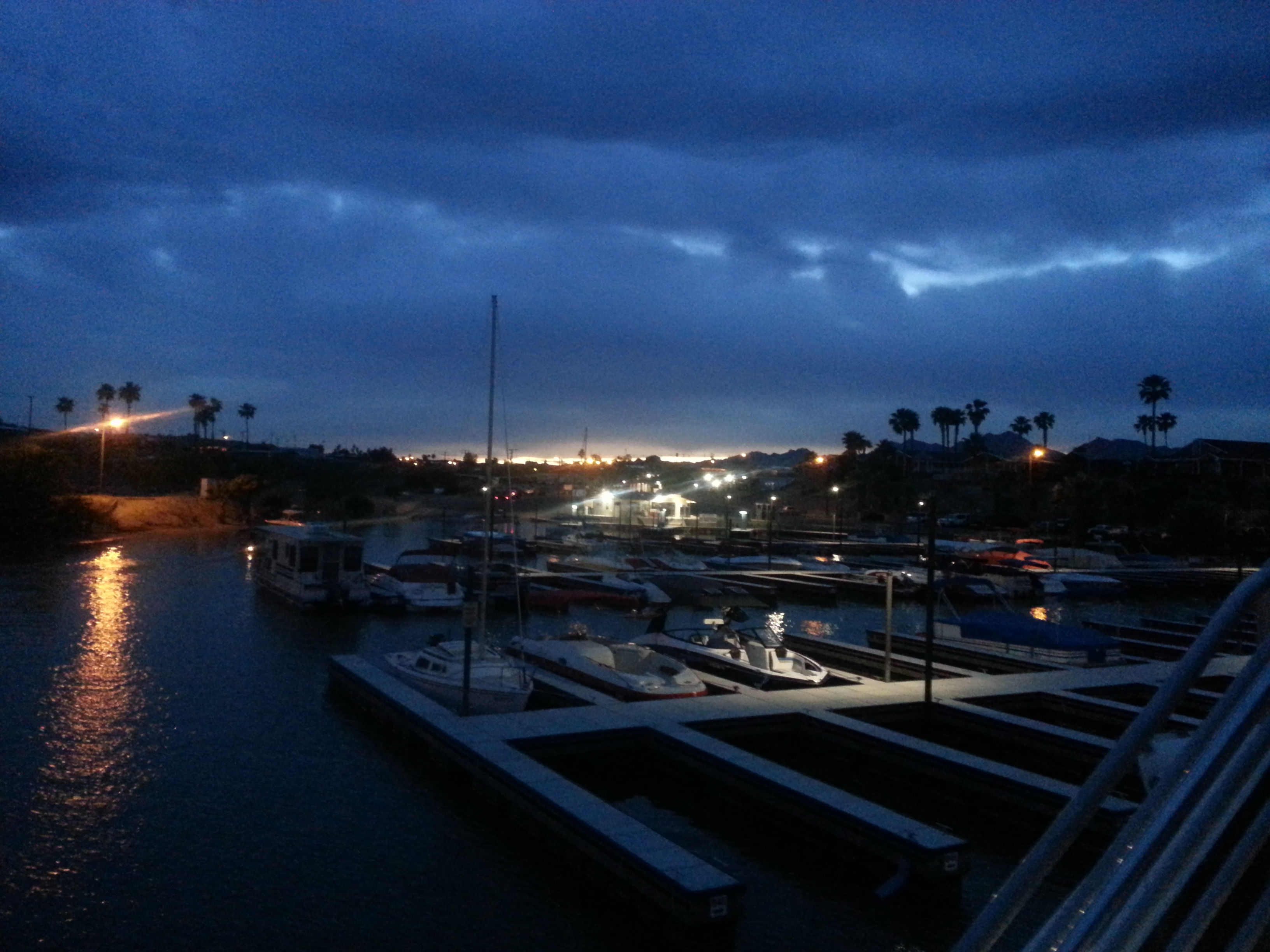 MOJAVE LAKE, AZ: Our friends in Golden Valley, AZ invited us to spend a few days parked at their house. The view was very nice and their hospitality top shelf. They even treated us to an afternoon on the lake in their 23′ boat. It was during this tour of the lake they introduced us to what would be our next lovely free campsite, Telephone Cove. We stayed at the cove seven days and did some exploring up into the wash above and on the beautiful pristine waters of Mojave Lake.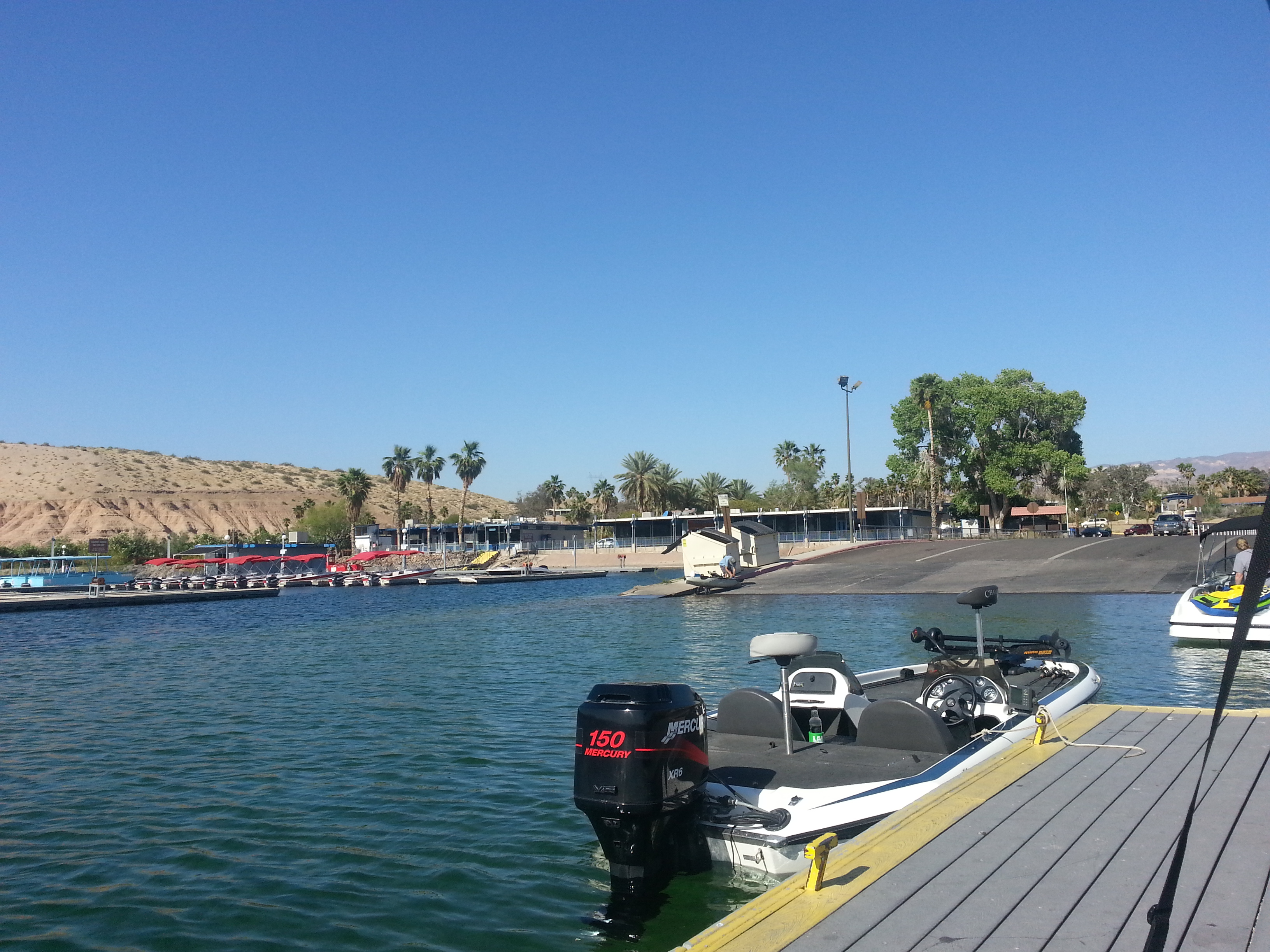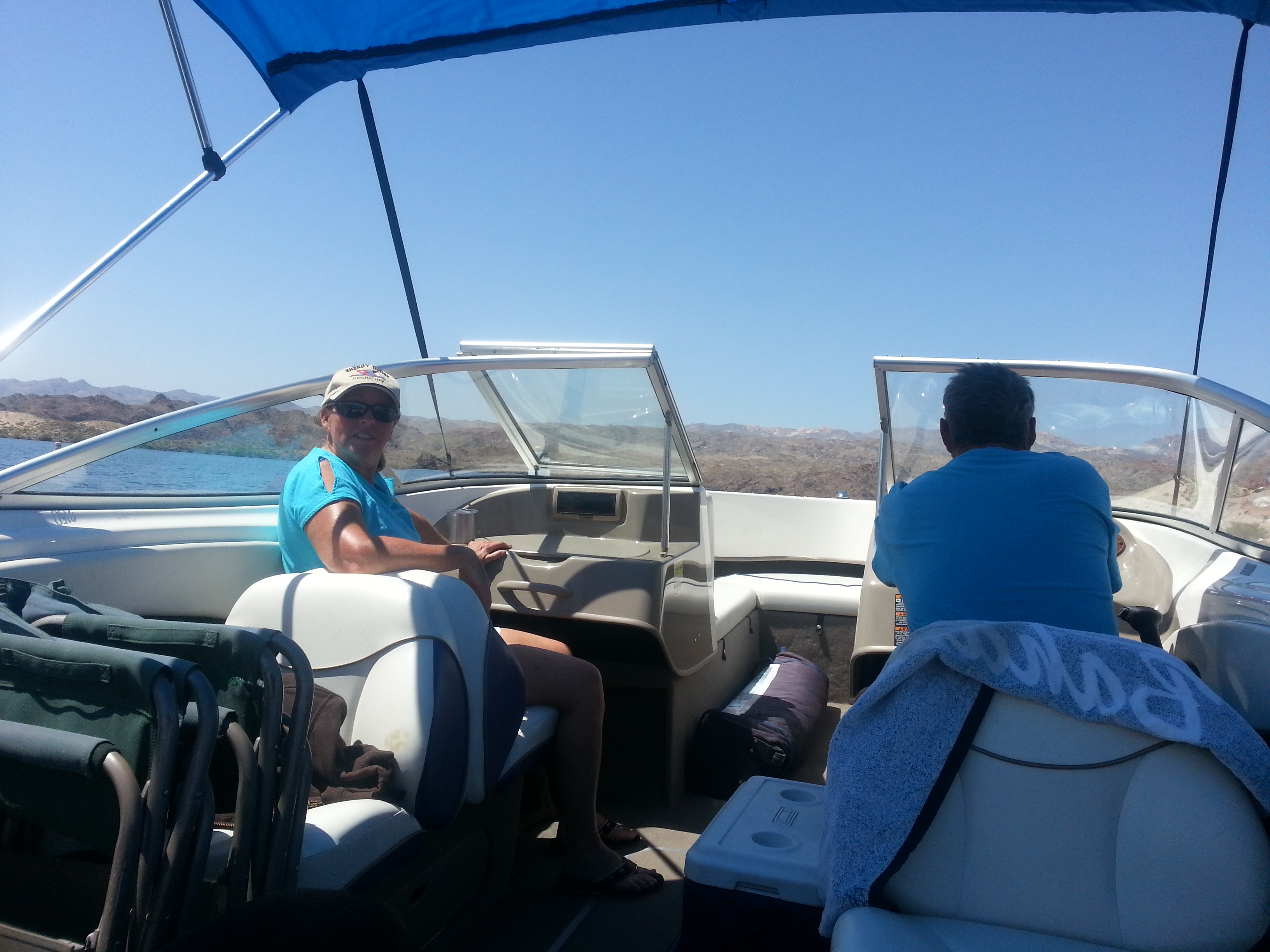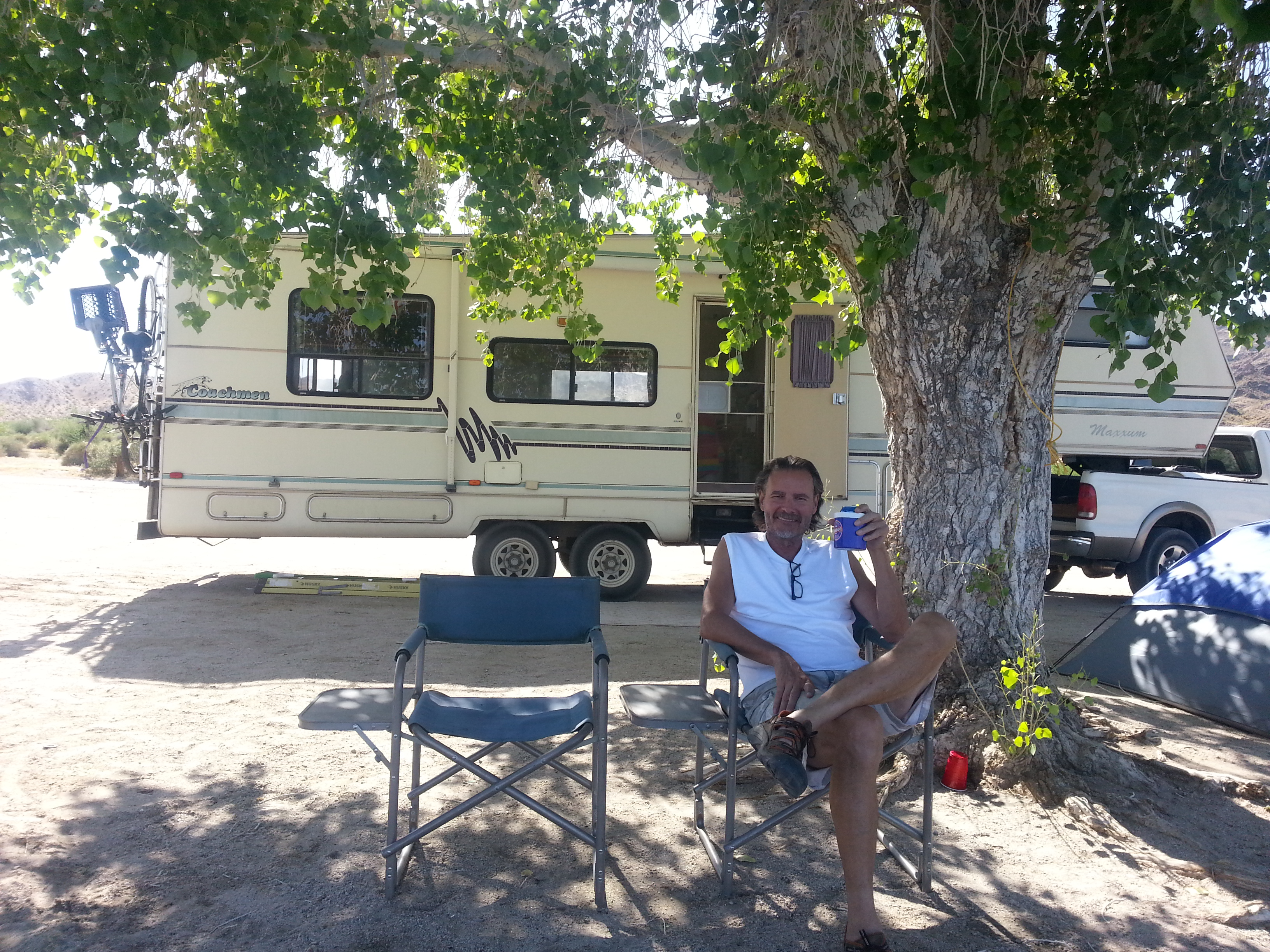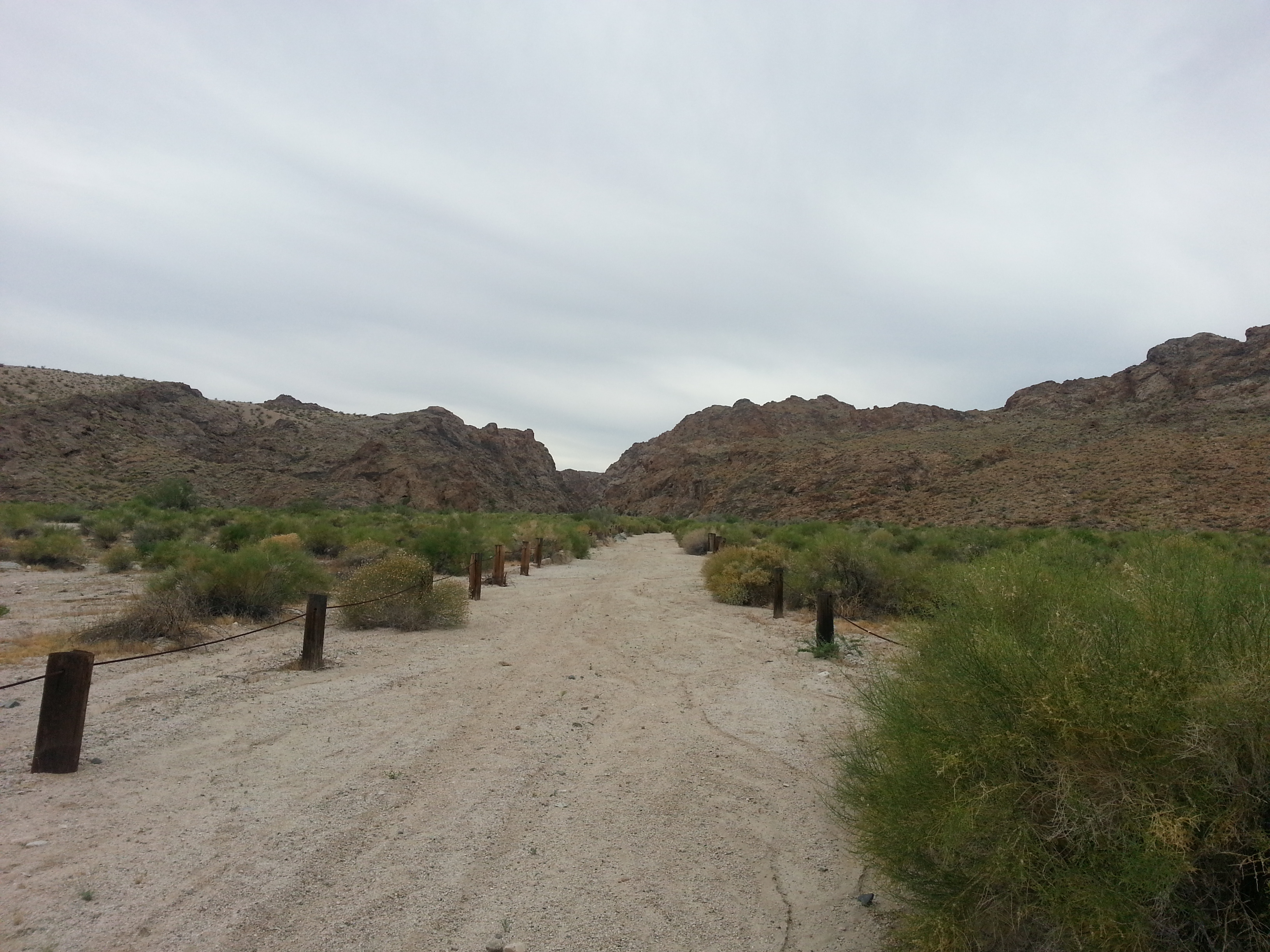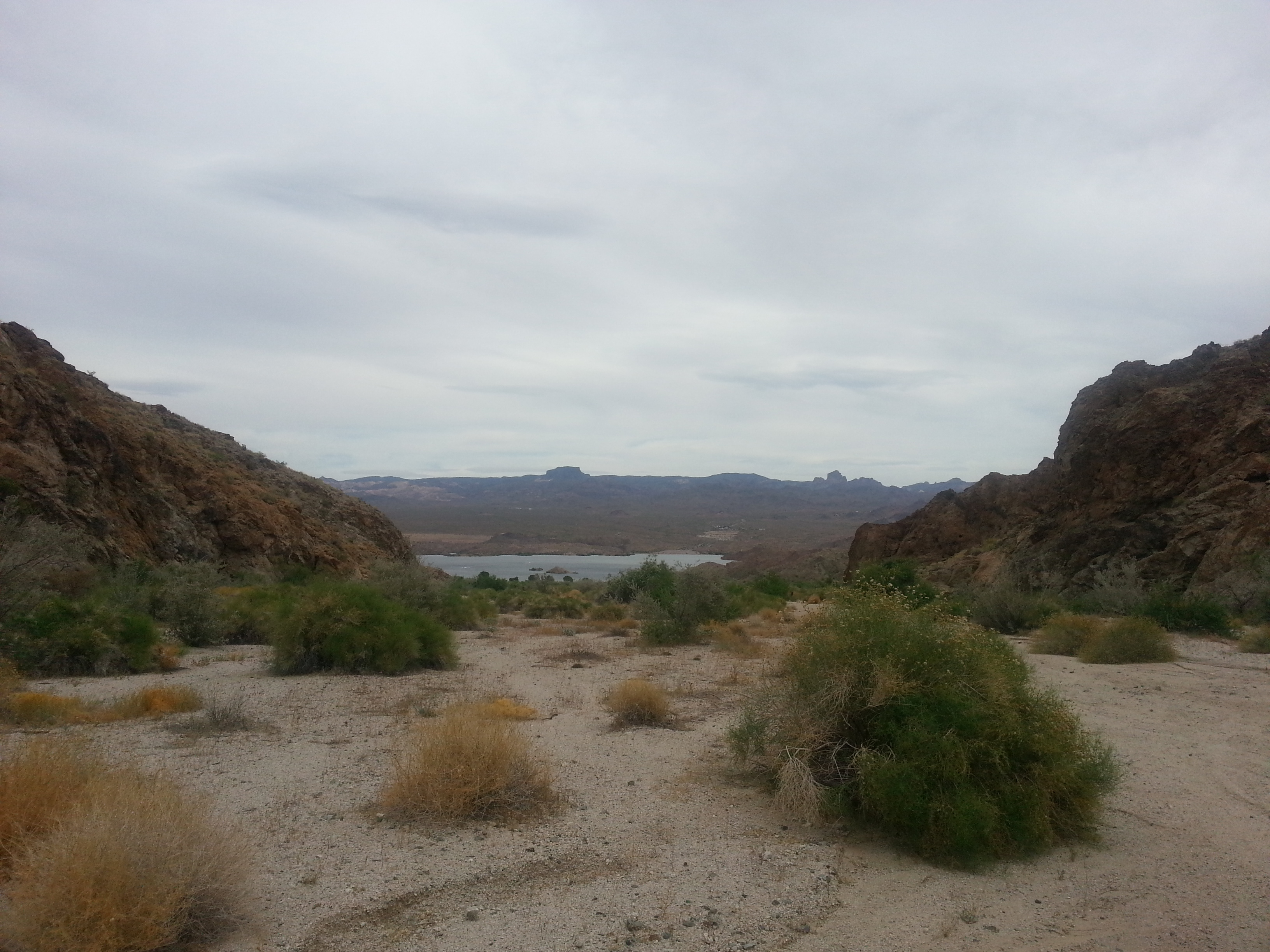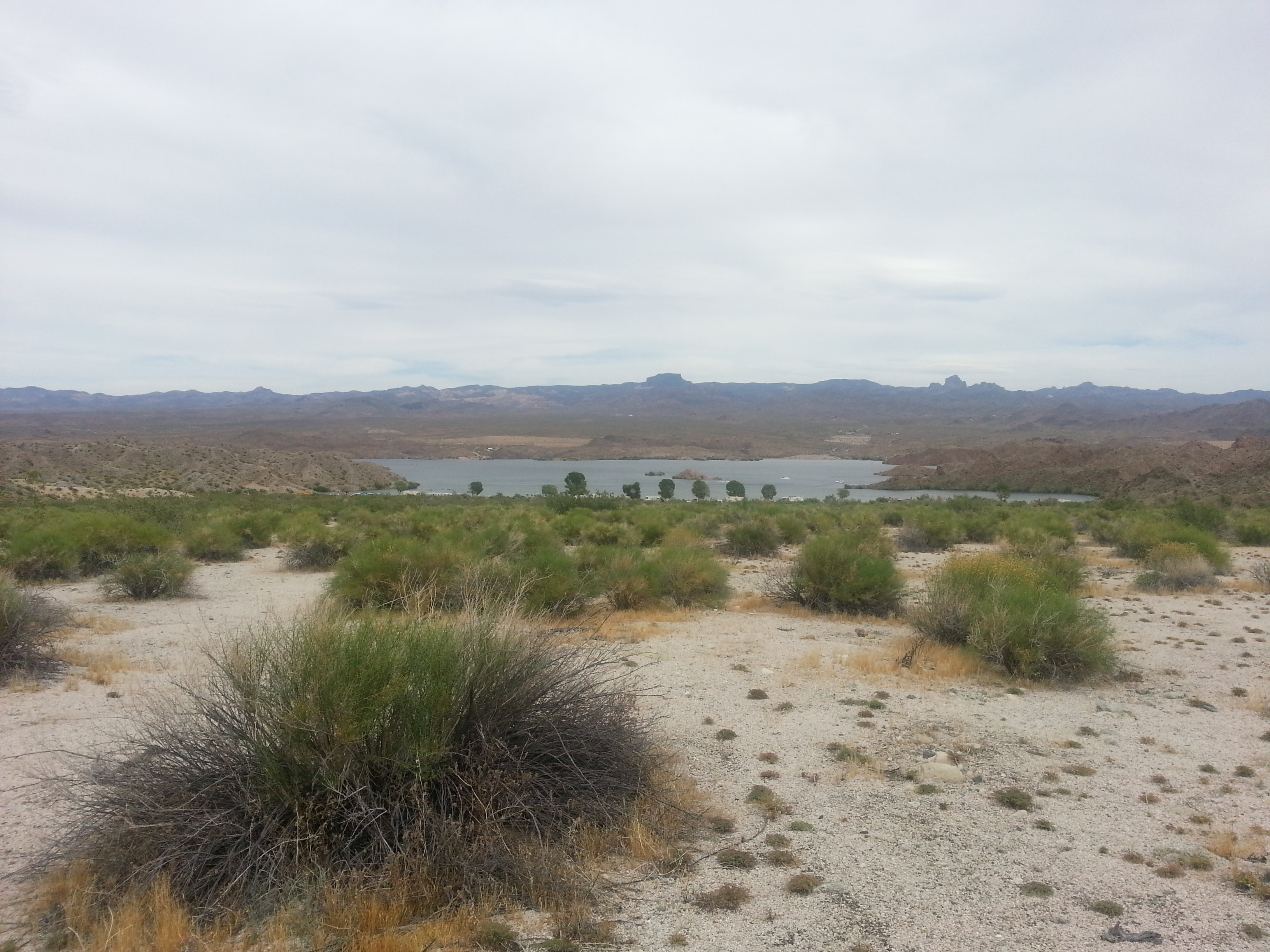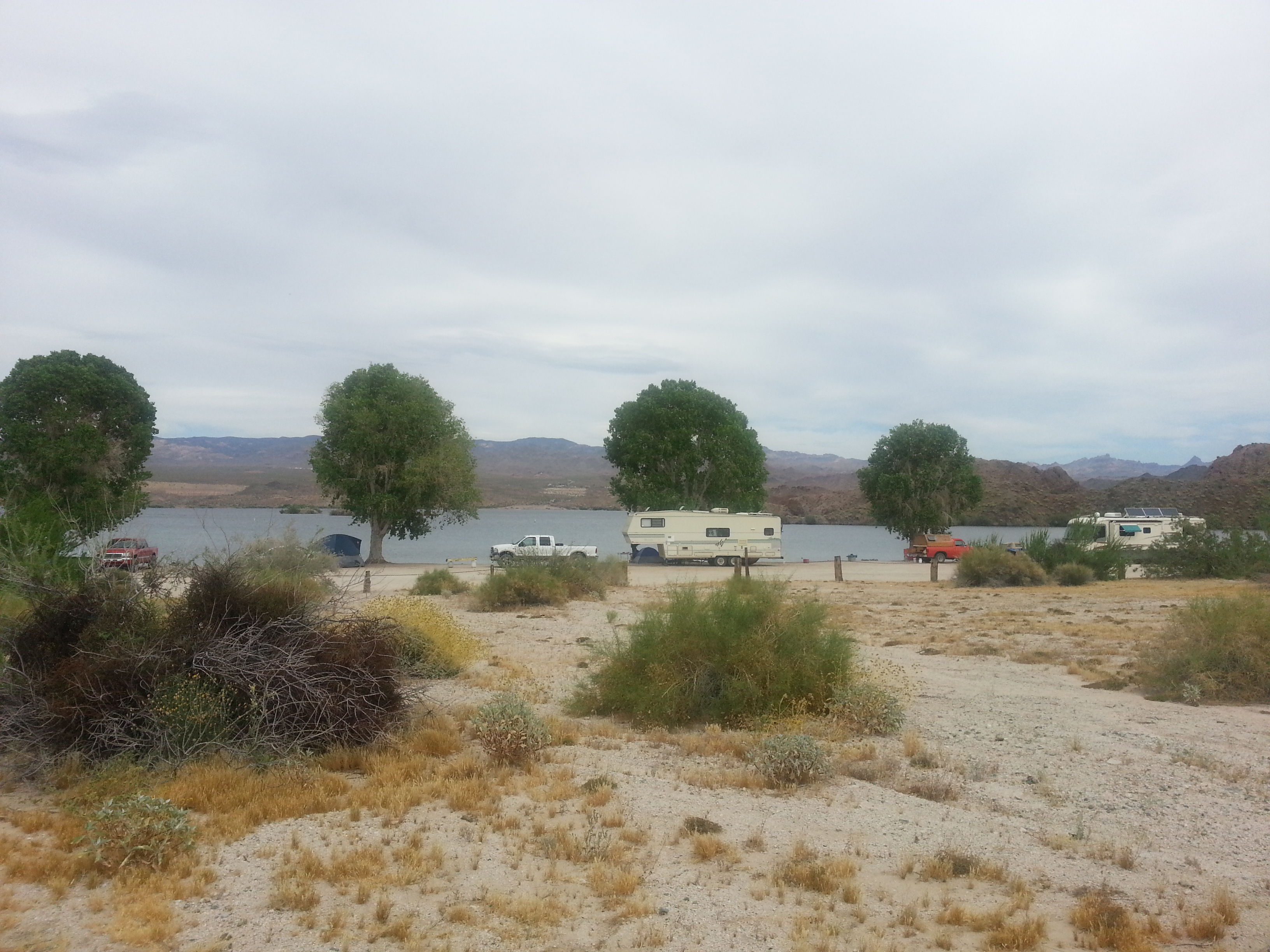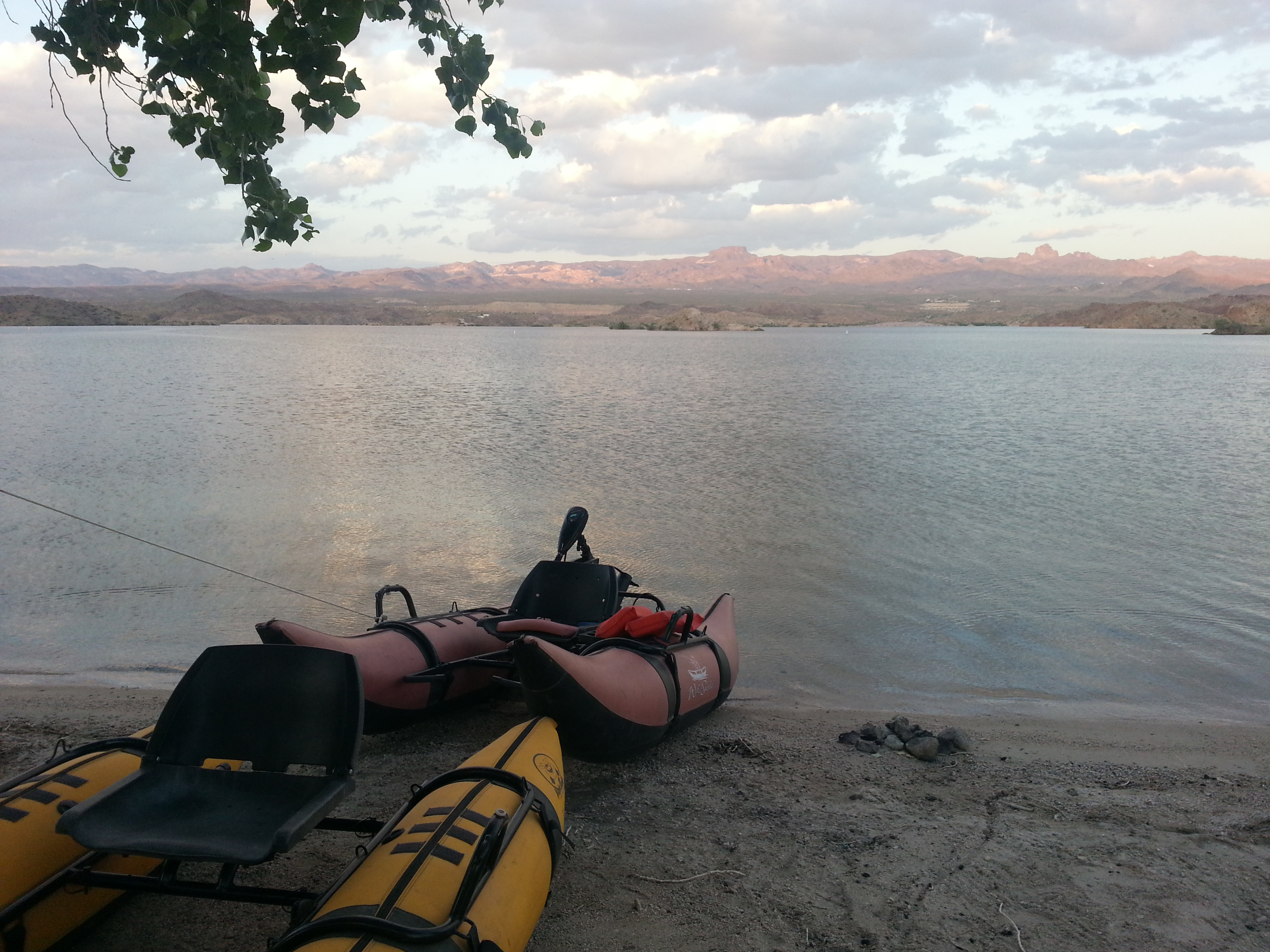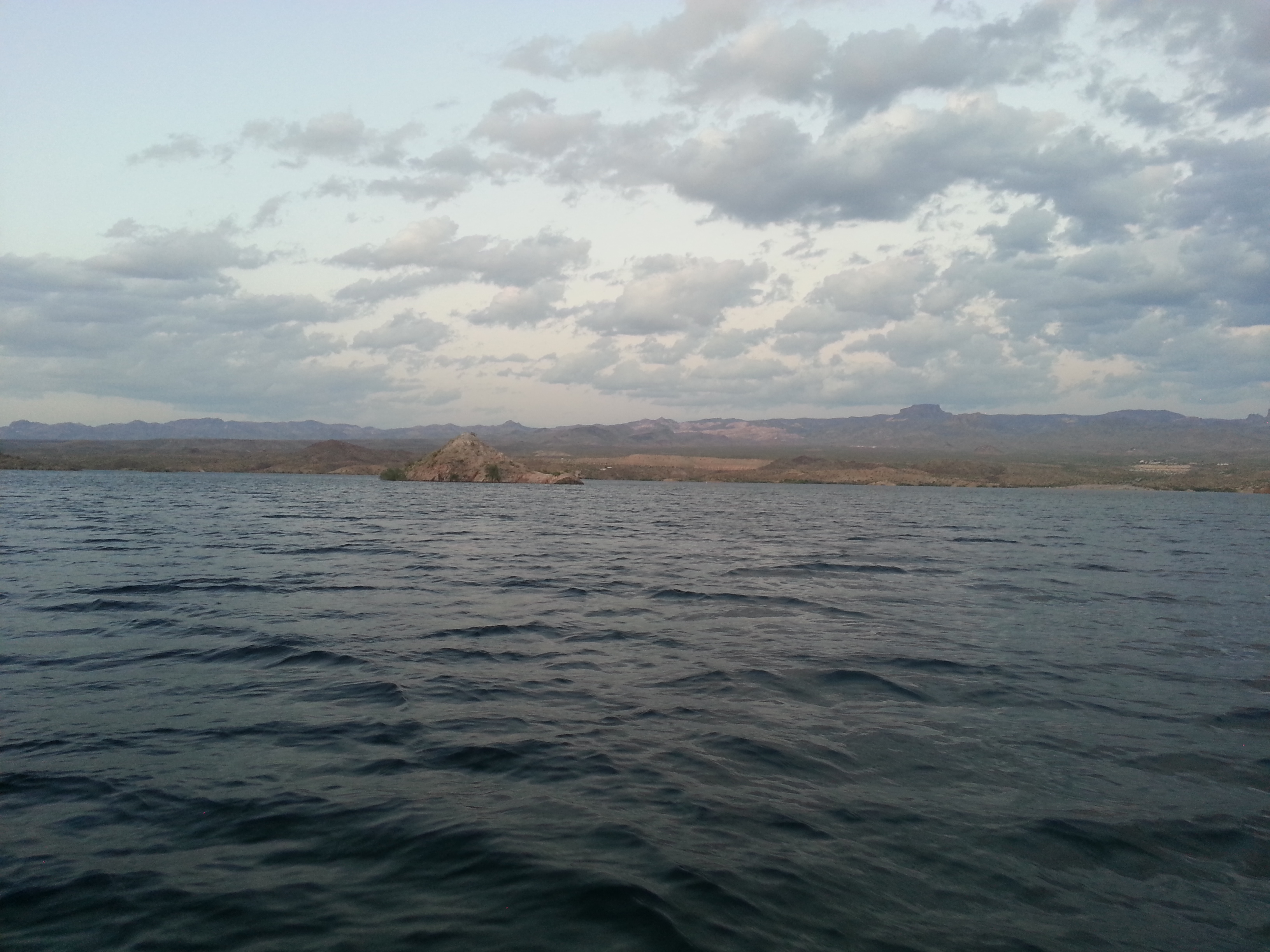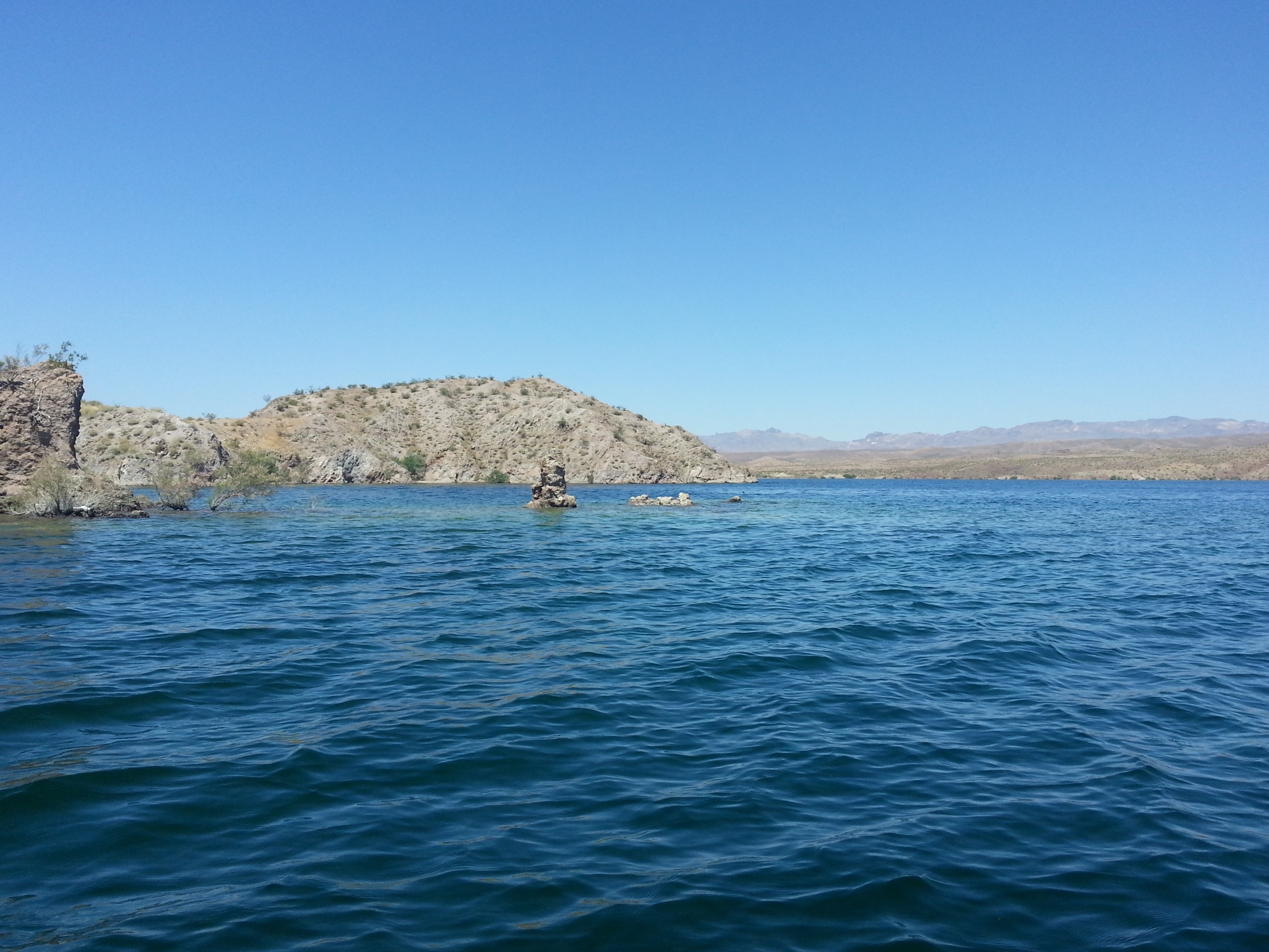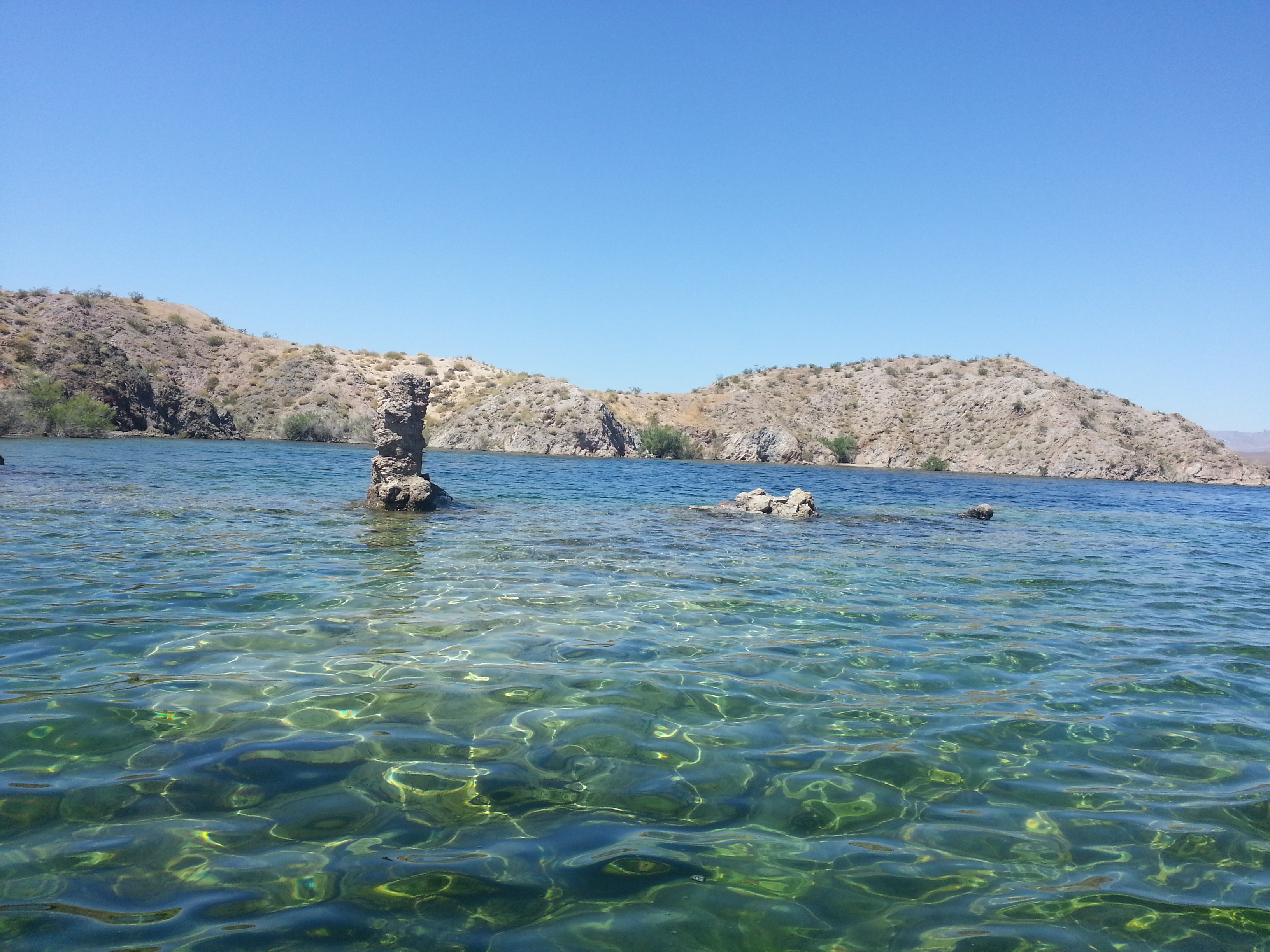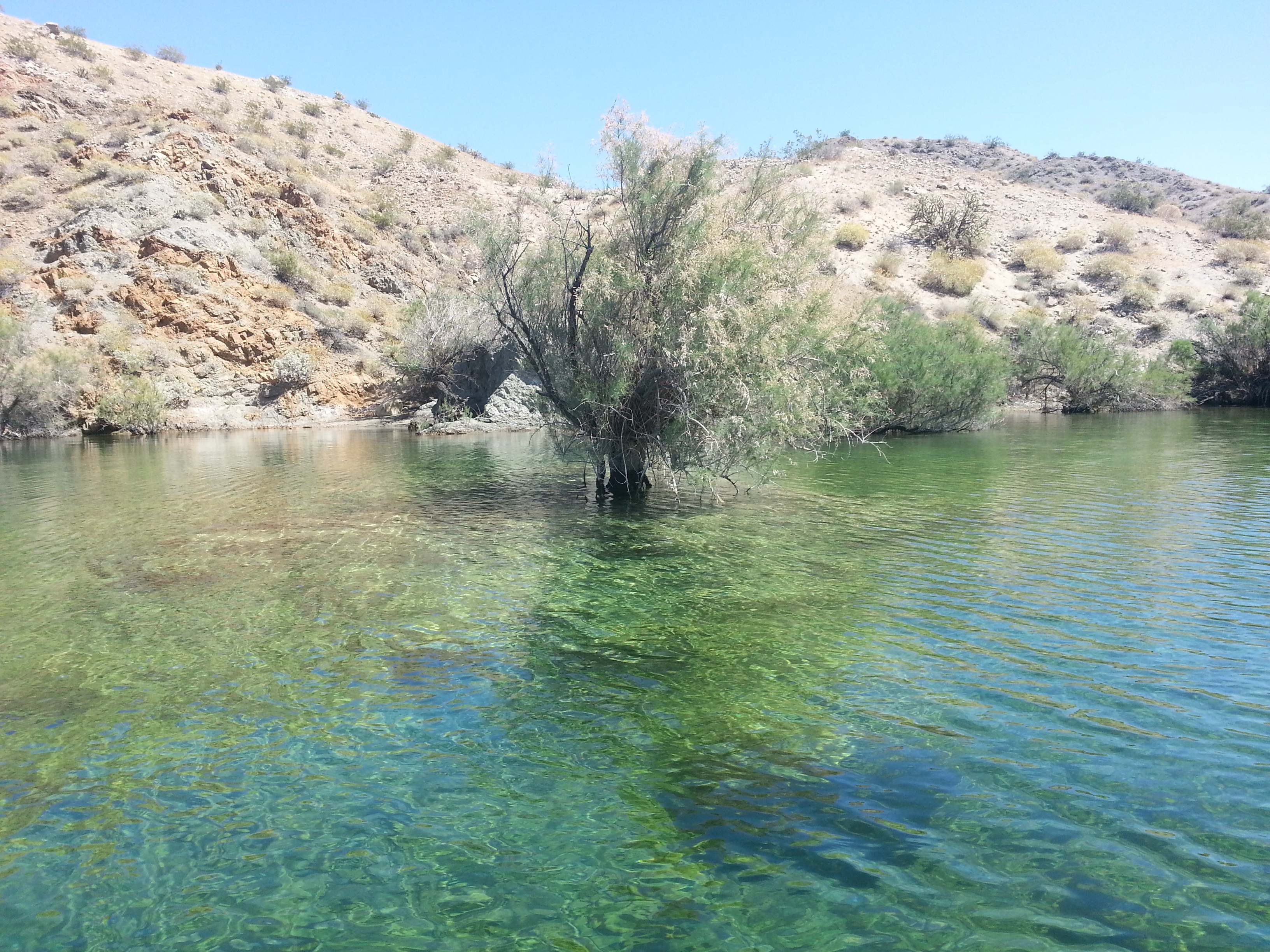 NEW MEXICO: This was a state for me to add to my "been there" list and almost immediately I knew I was going to like the scenery in this place. And imagine my delight when our *free* BLM campsite was on the the rim of a canyon overlooking one of New Mexico's badlands. Also astonishing was the SNOW that all but obscured the other-wordly landscape the morning after our arrival. But the stormed passed through by afternoon leaving behind just a hint of snow here and there under mostly blue skies. And as if in apology, mother nature provided a most spectacular light show the following evening at sunset as more storm clouds converged on the horizon. We didn't get to do any hiking or other exploring here because of the storm activity but it was an amazing place to camp.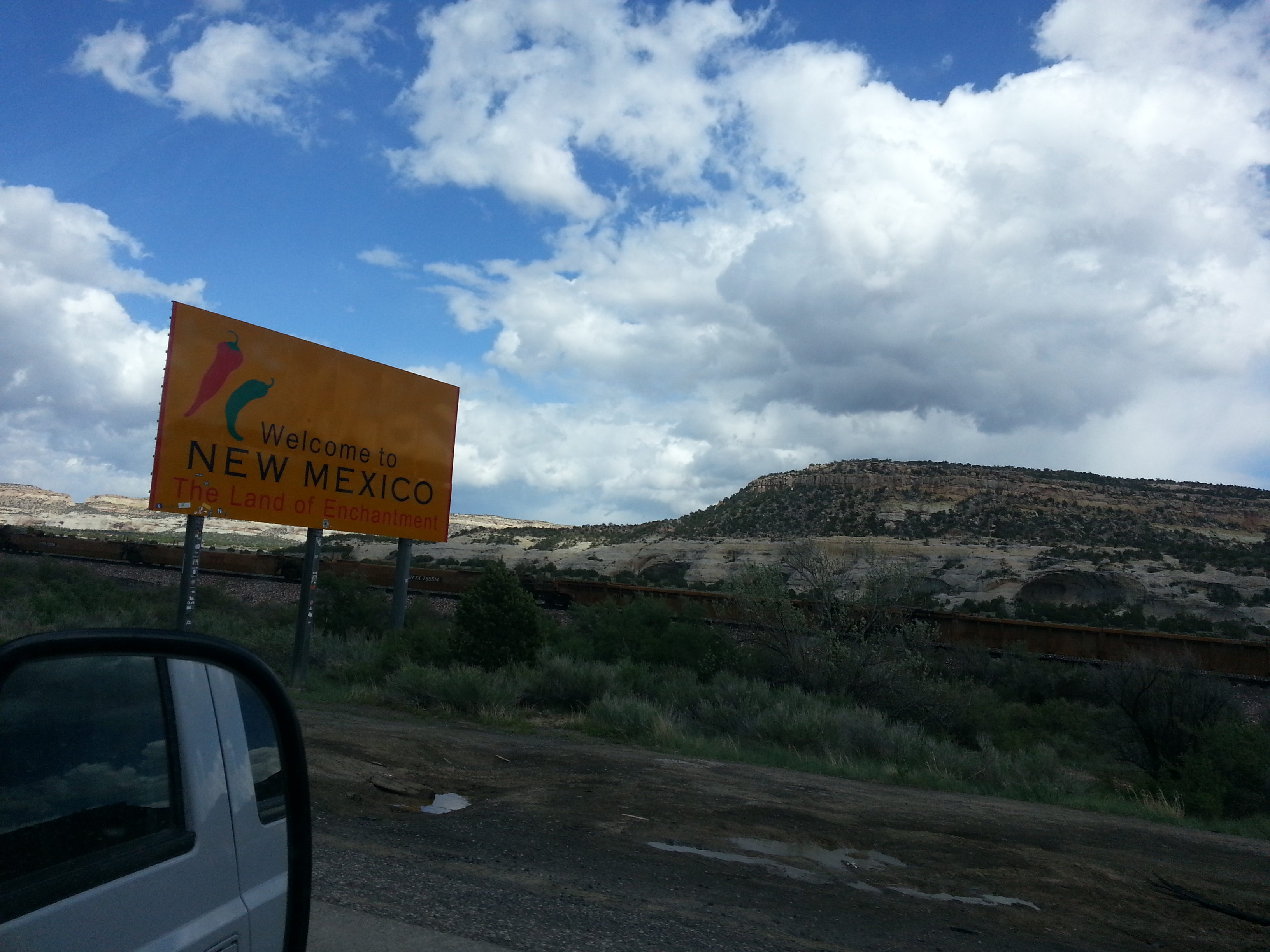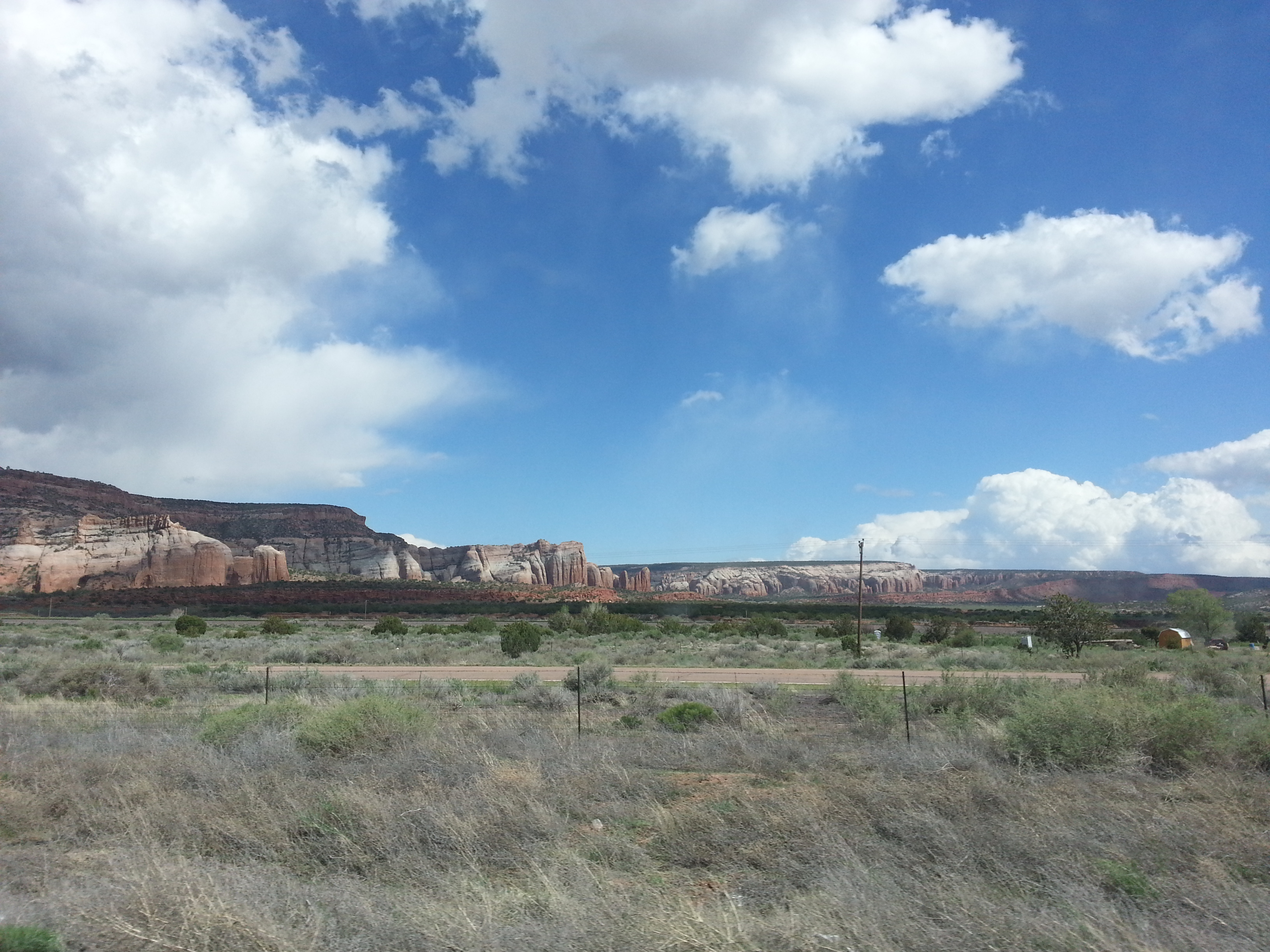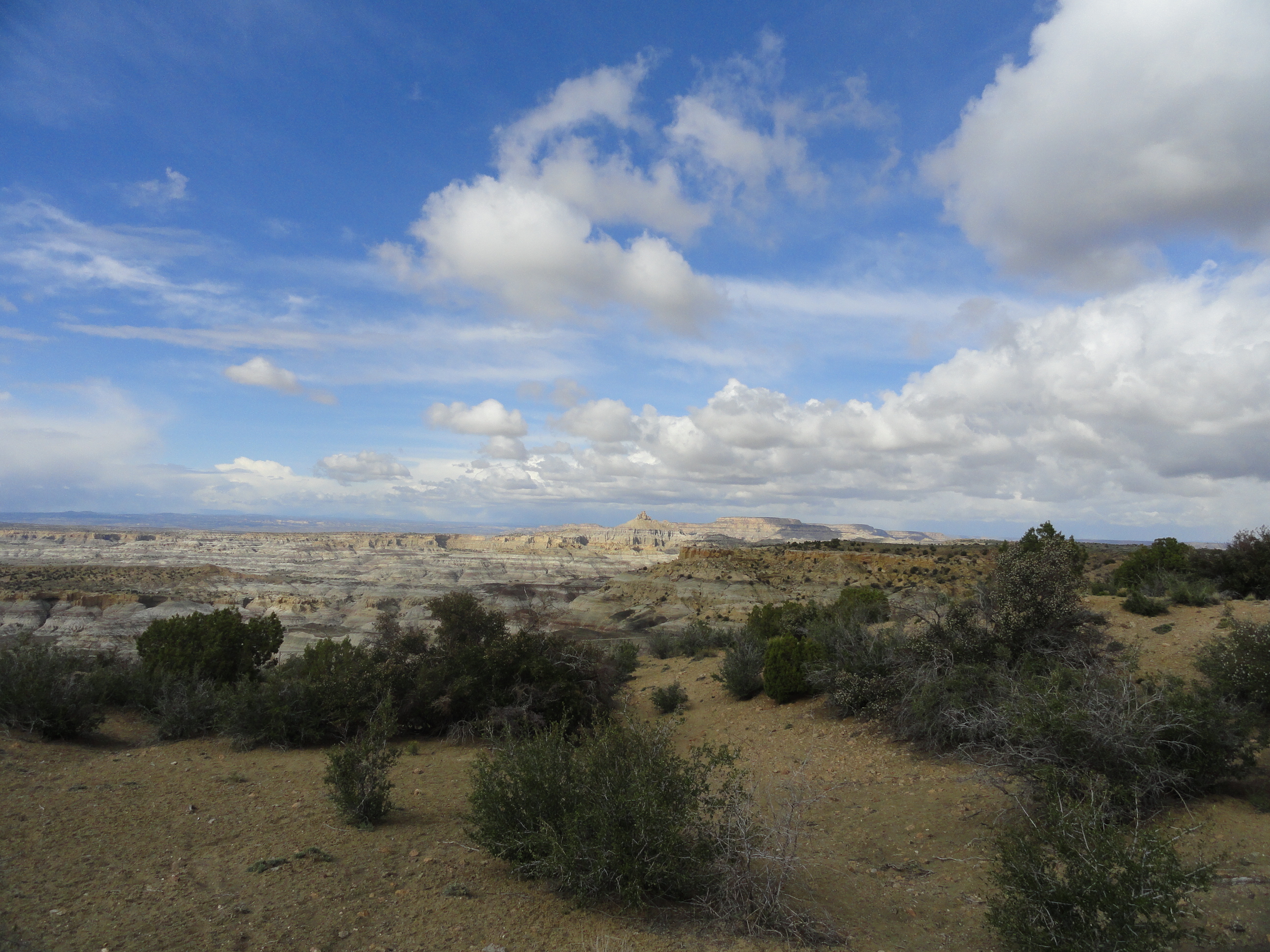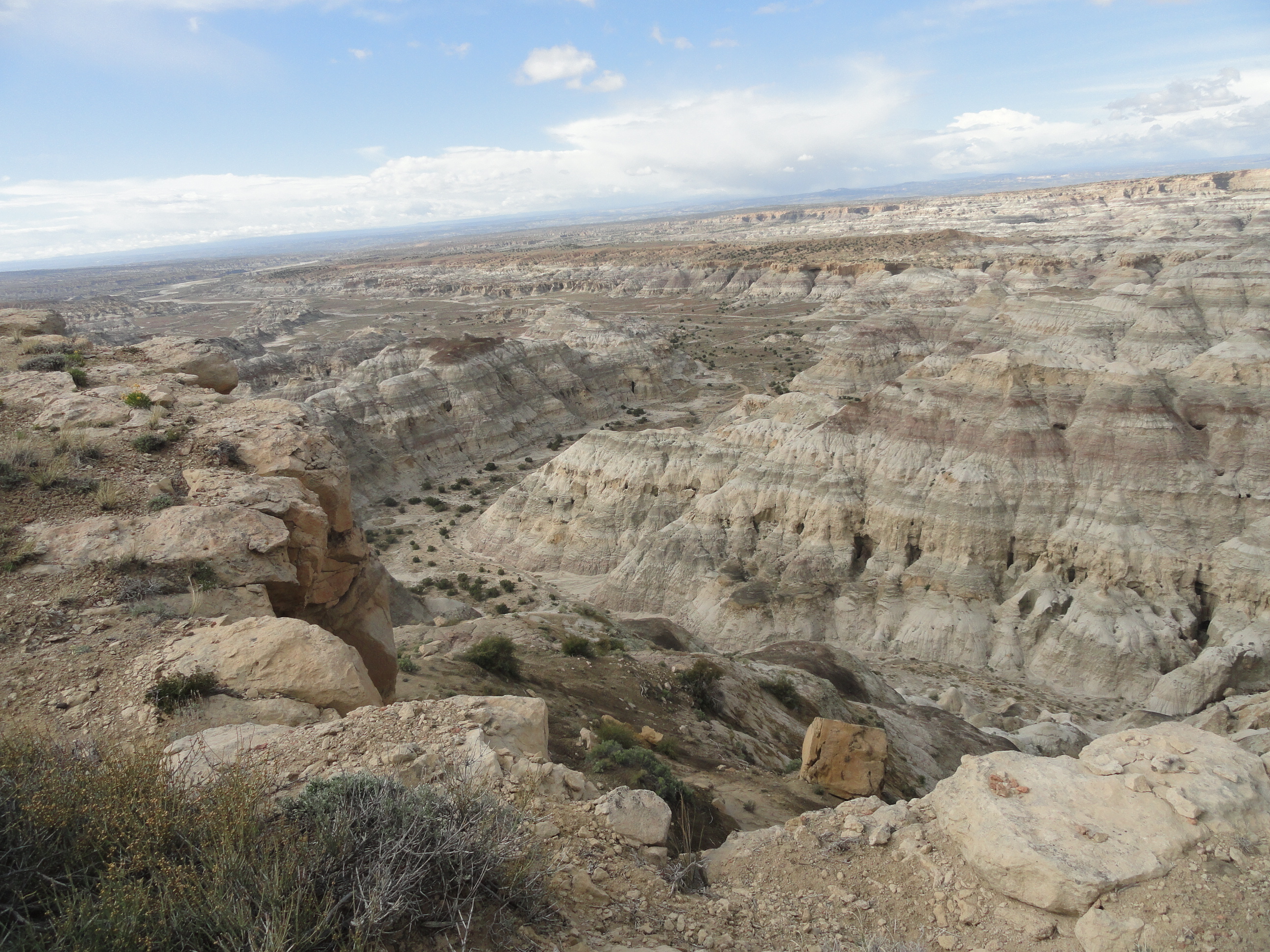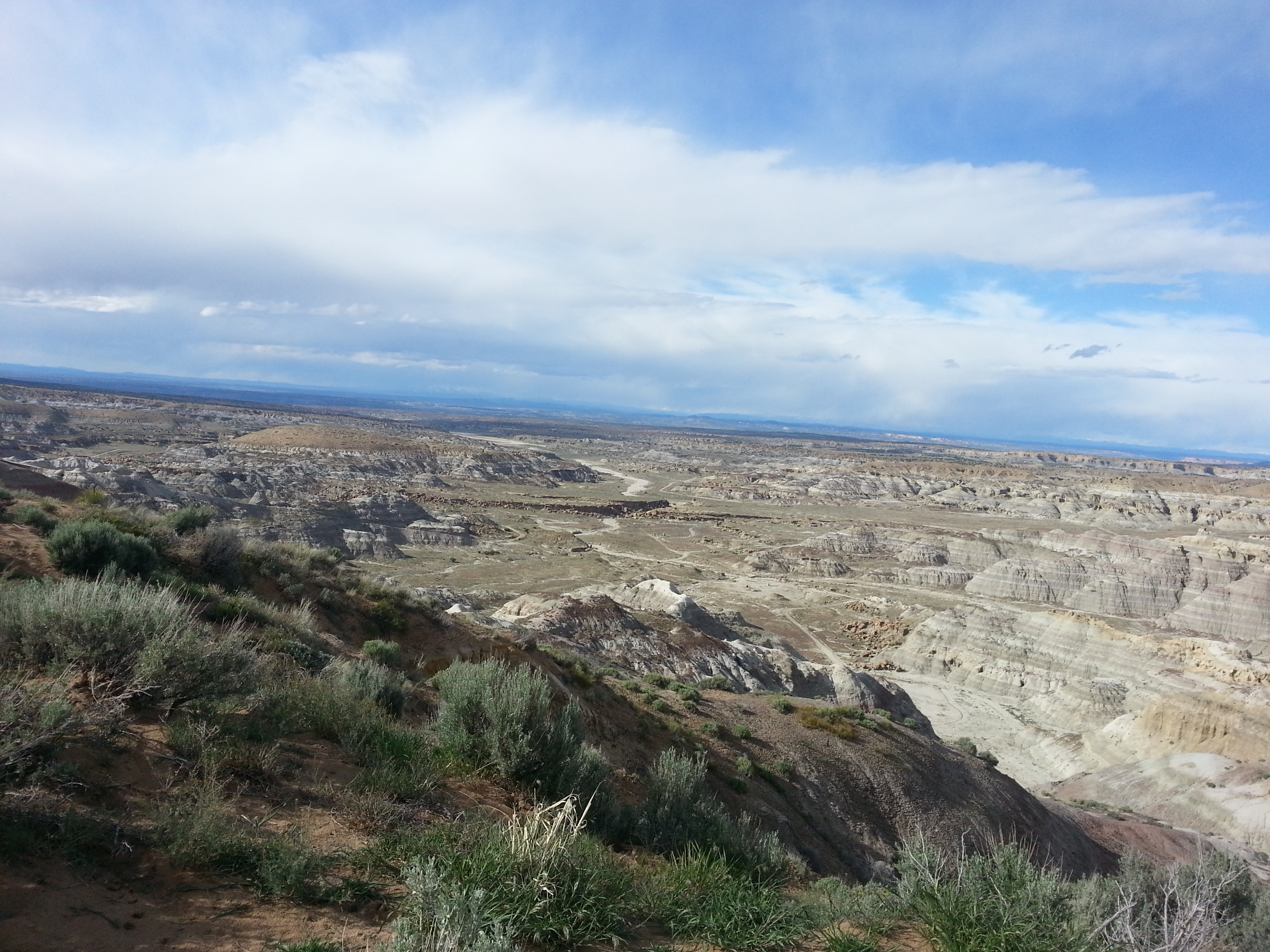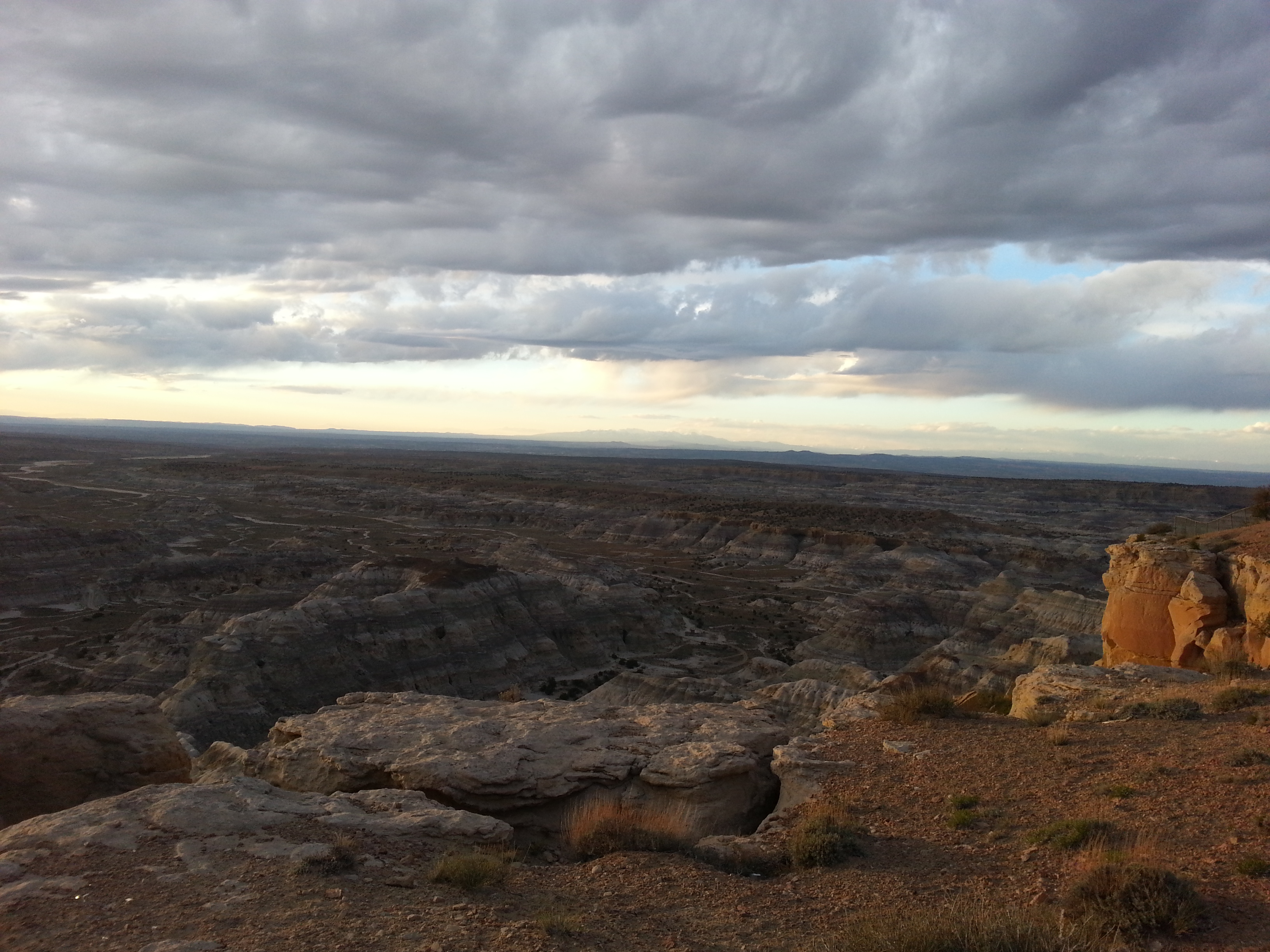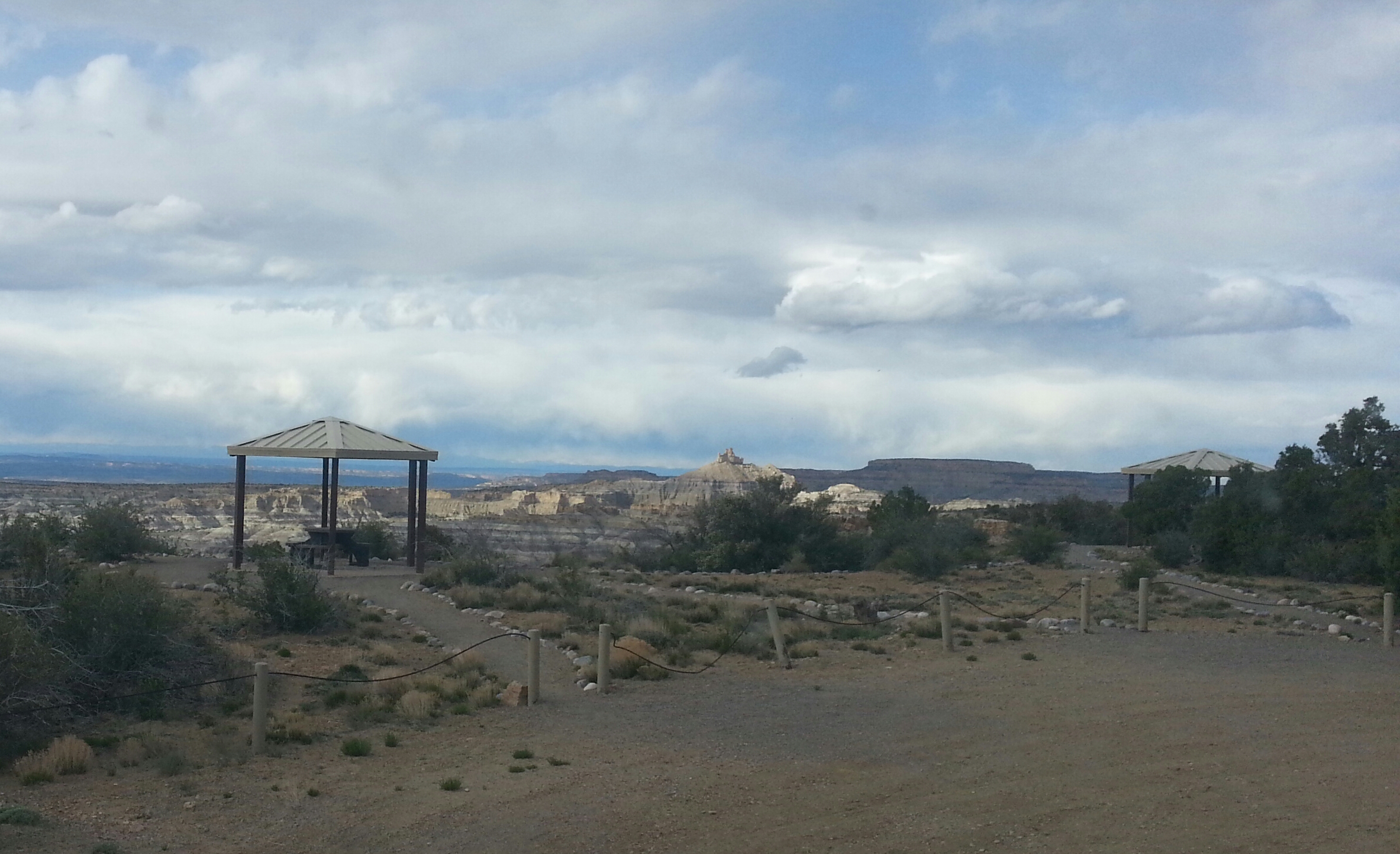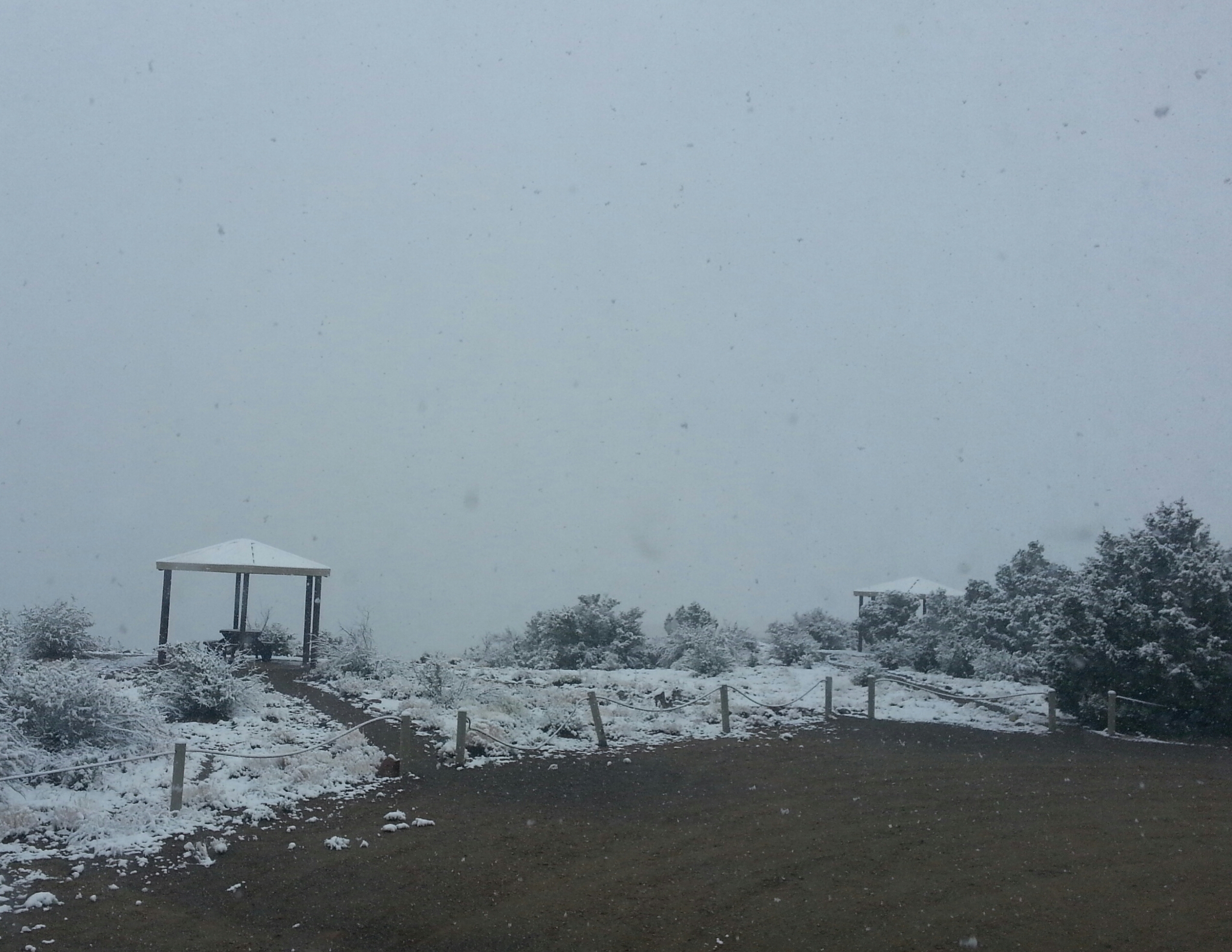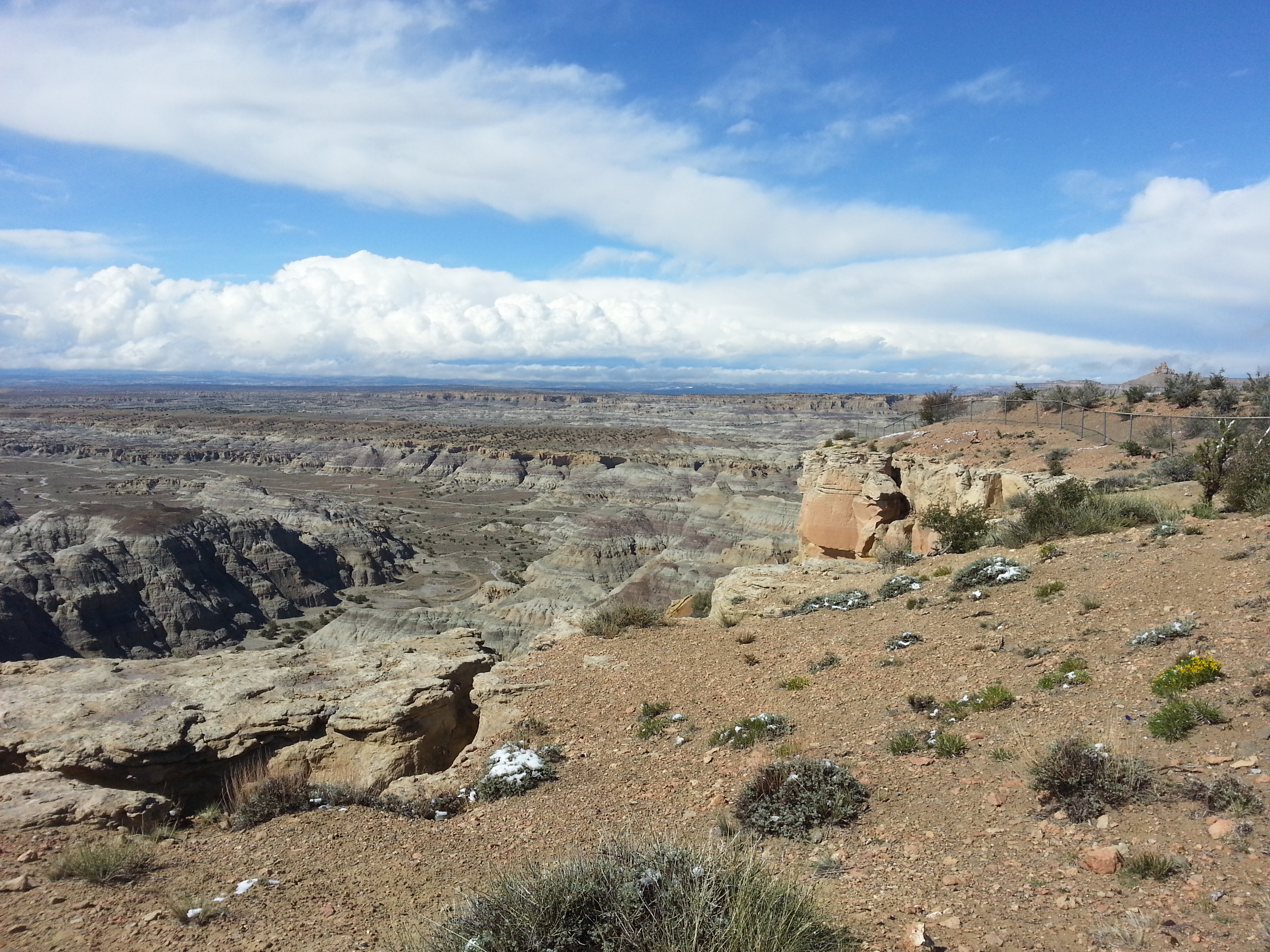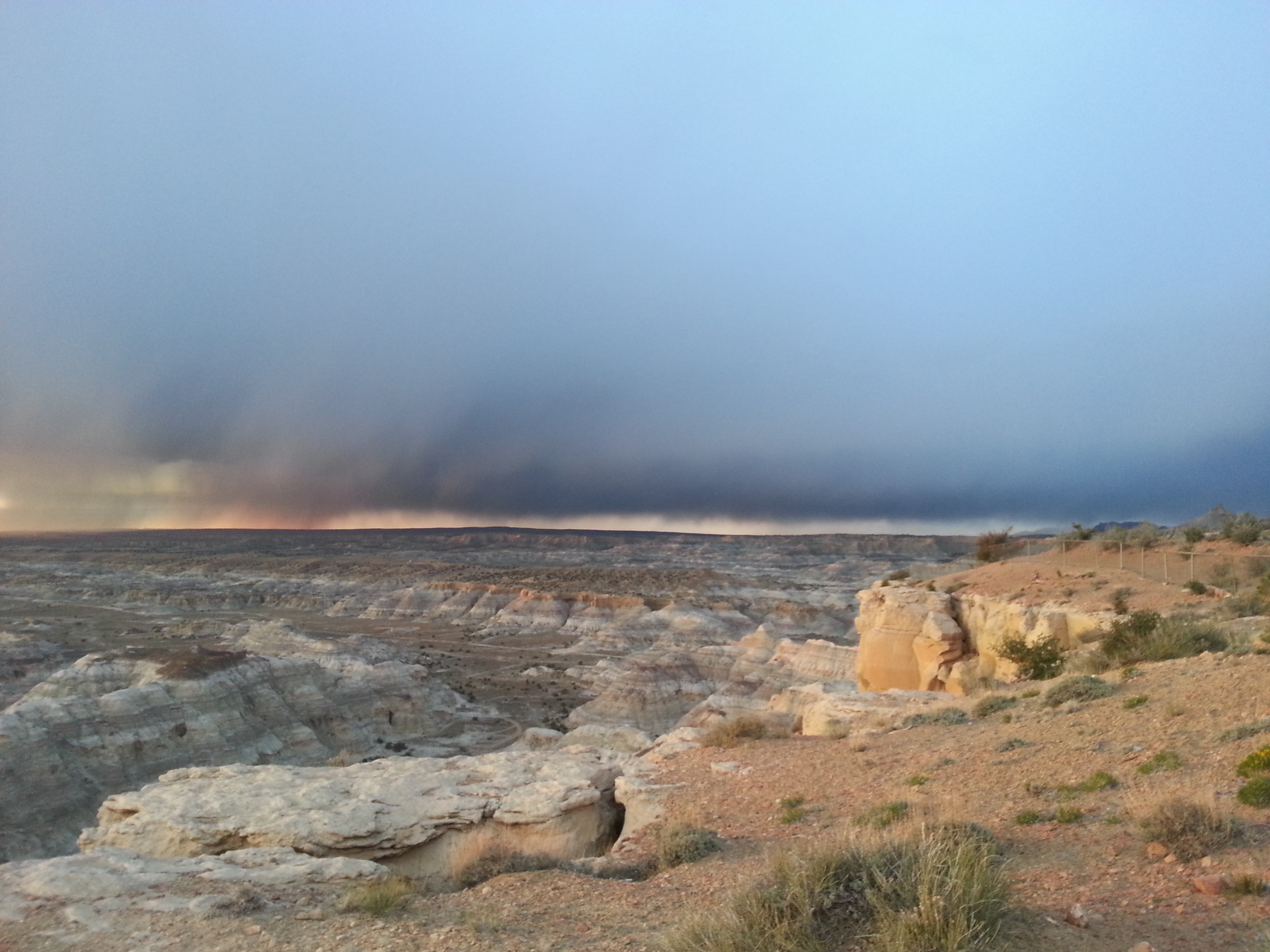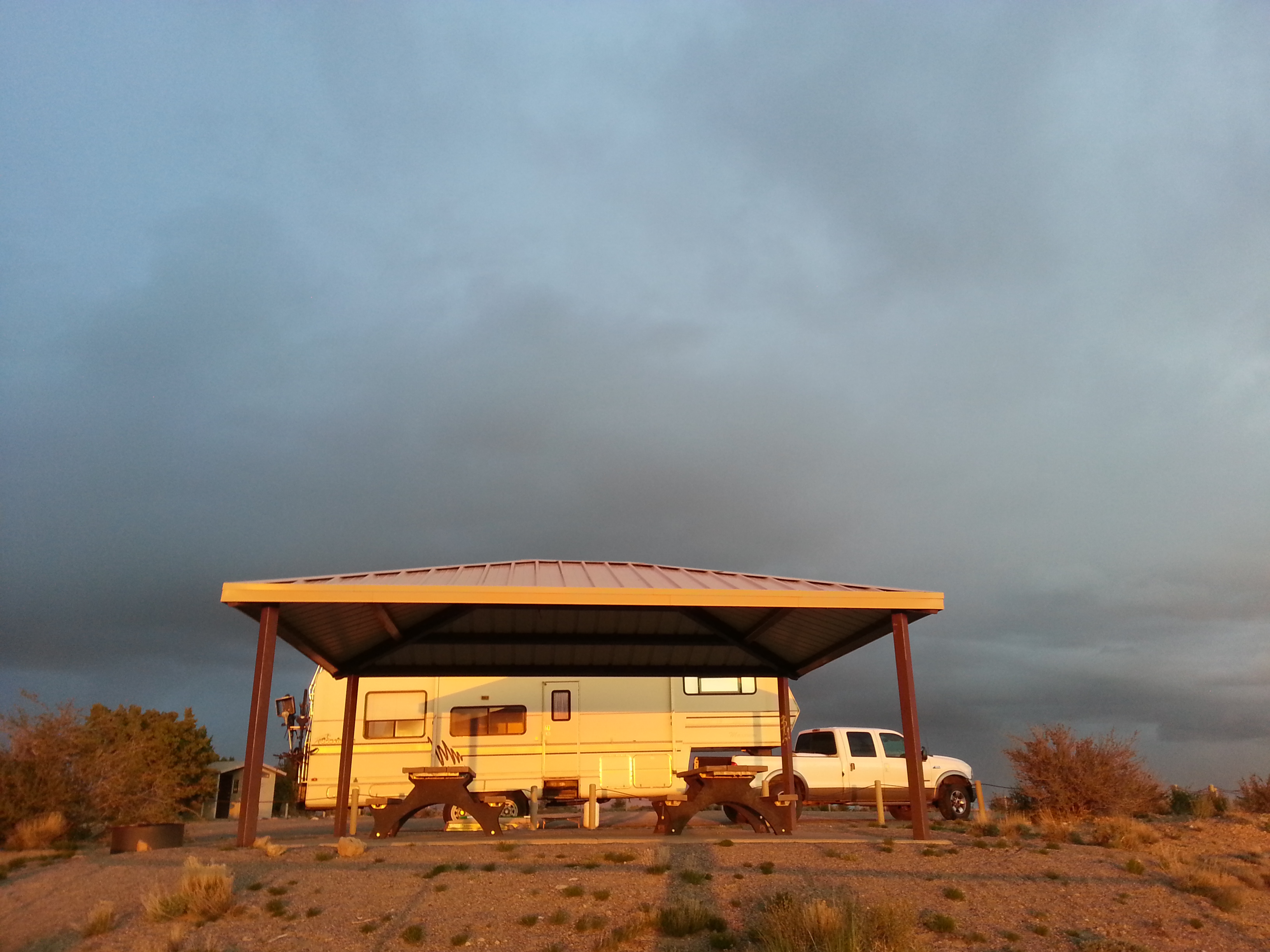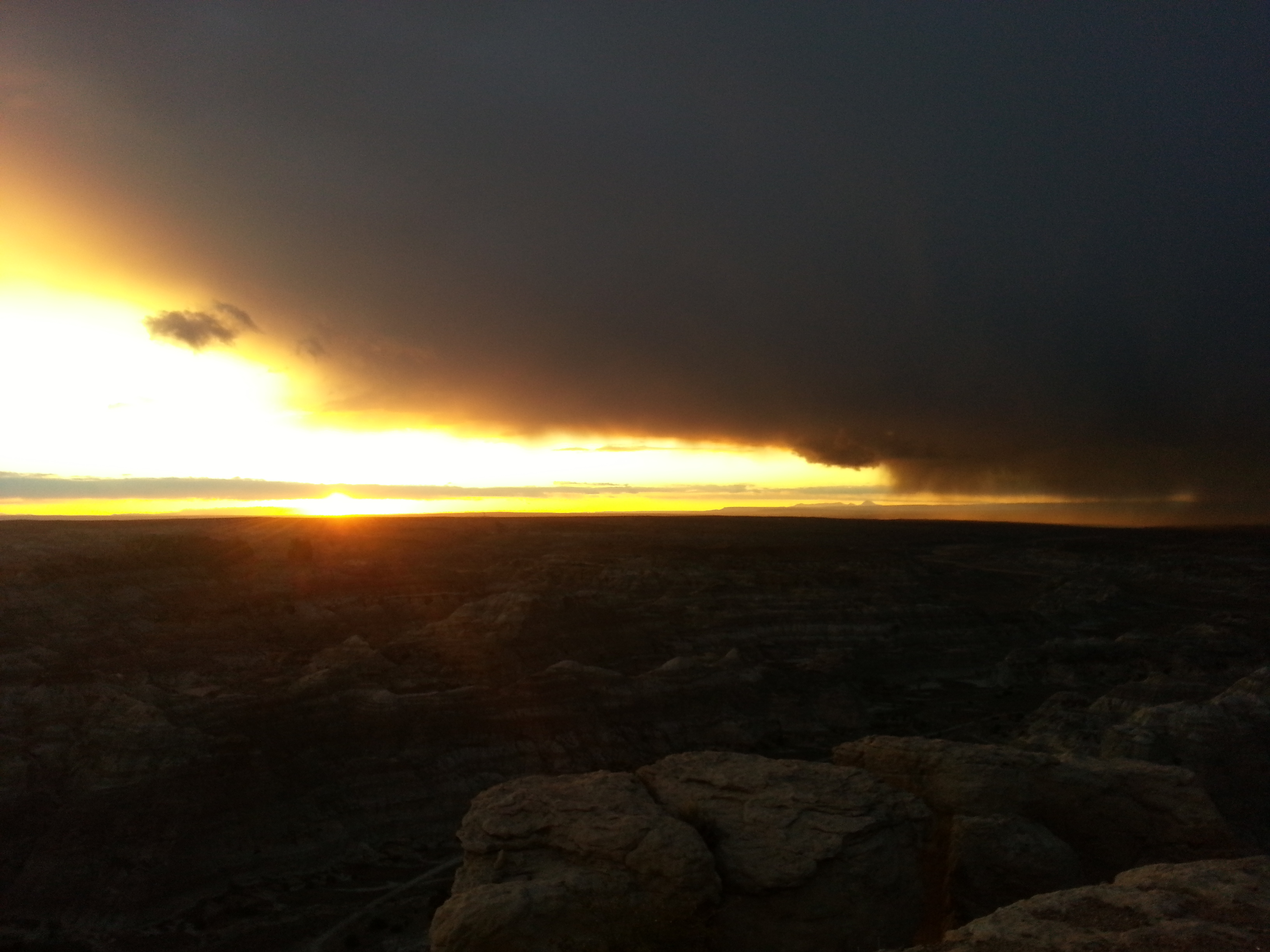 Angel Peak was our last stop before heading to the national parks further north. More on those adventures next time.