"Destiny is what you are supposed to do in life. Fate is what
kicks you in the ass to make you do it." 
~ Henry Miller
As we slip past the second anniversary of the launching of our big adventure (October 24, 2015) and head south for our third winter of full-timing, I find myself reminiscing. I hope you don't mind if I rewind a bit and go back to where this all began for me. Disclaimer: I'm writing this for me but you're welcome to read along if you like. 🙂
I'm not going to get *too* personal but I will say several years ago I did the unthinkable in my world and jumped off a cliff into the abyss (figuratively, of course) when I walked away from my marriage of 38 years. I endured the embarrassment, shame, and resulting heartbreak of alienation of some of my family and friends and set out — not to "find" myself — but to *resurrect* that adventurous spirit I had let die (or rather, maybe just forgotten) in all those years. I had no idea where the future would lead me but I was determined to live the rest of my life on my terms.
I rented a two-bedroom duplex and set up housekeeping on my own for the first time ever. I half expected to feel lost but instead felt centered and calm. I had a job that was stressful and was working too many hours but I had medical insurance, paid holidays and vacation so I felt as secure as one can.  I started contributing to a 401(k) even though I believed I would probably have to work 'til I die. I enjoyed my own company–important for a single person–but also made sure to take time to stay connected. It was summer, so I spent as much time as I could on my bicycle exploring my new hood. 
I made friends with Emmy, a college student who served at a local restaurant, and became one of the "regulars" as time and money would allow. I settled into my new life with contentment and resolve for adventure. It didn't matter that I didn't have a lot of money, I had eleutheromania – (n) an intense and irresistible desire for freedom. For me that translates as freedom to be myself without permission.
Little did I know how much my world would change when I met an intelligent, free-spirited, creative, free-thinking tall, dark and handsome man named Jim Peterson on Match.com. After our 7-hour-get-acquainted-have-a-drink turned into share-some-dinner-let's-go-dancing-I-think-we're-onto-something first date, things progressed fairly quickly. The next four months was the perfect "quadfecta" (yes, I know, not a real word…yet) filled with dancing, biking, hiking and water. But pivotal for me was the day we took a trip to Jim's old stomping grounds in and around Cascade, Idaho. After showing me around the small town he is proud to claim as his "hometown" we drove up to Snowbank Mountain. The dirt road is winding and steep and I was thankful for 4-wheel drive. How could I have known this was a just a preview of things to come?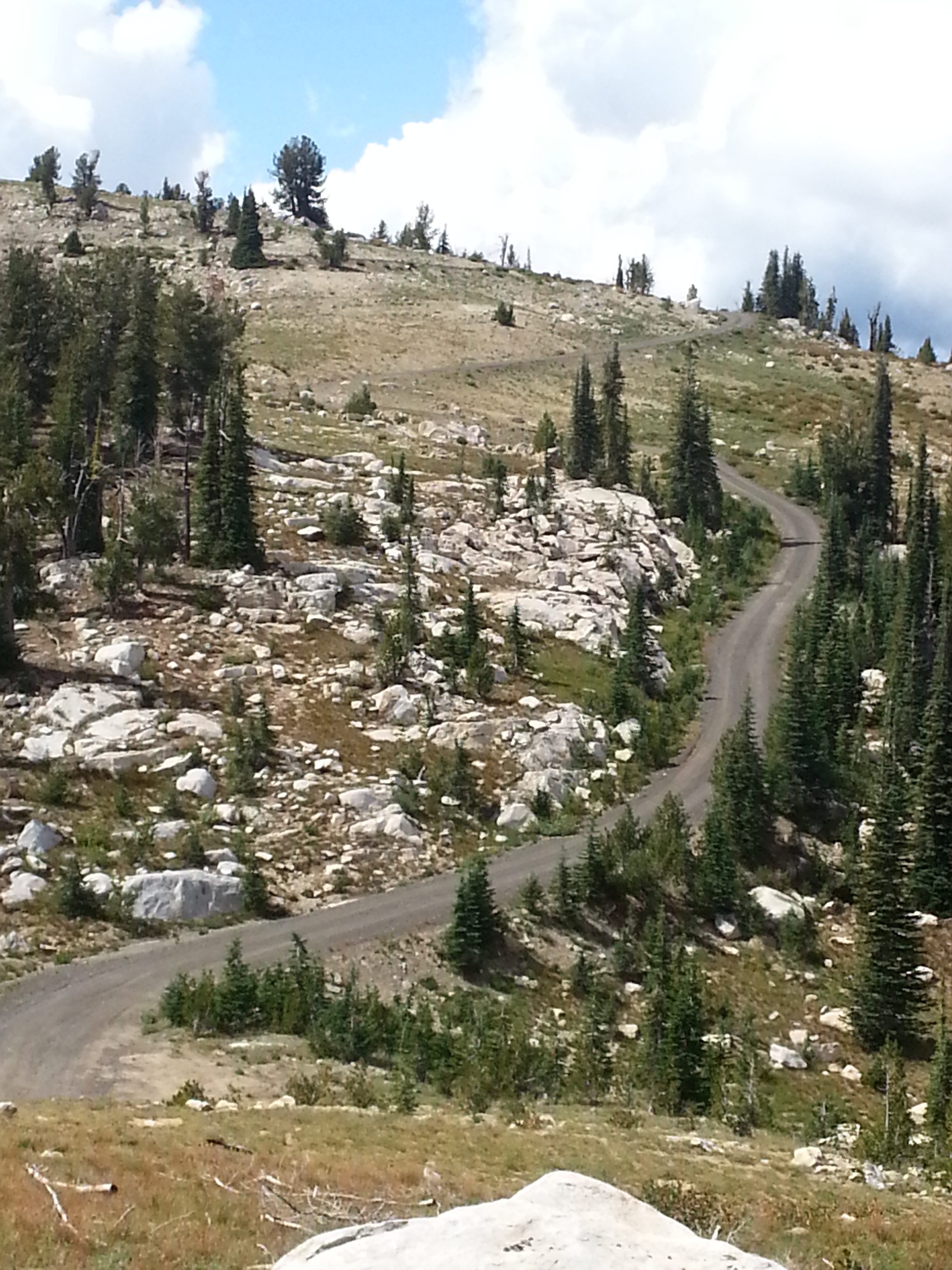 The view of the lake and valley from the top was amazing.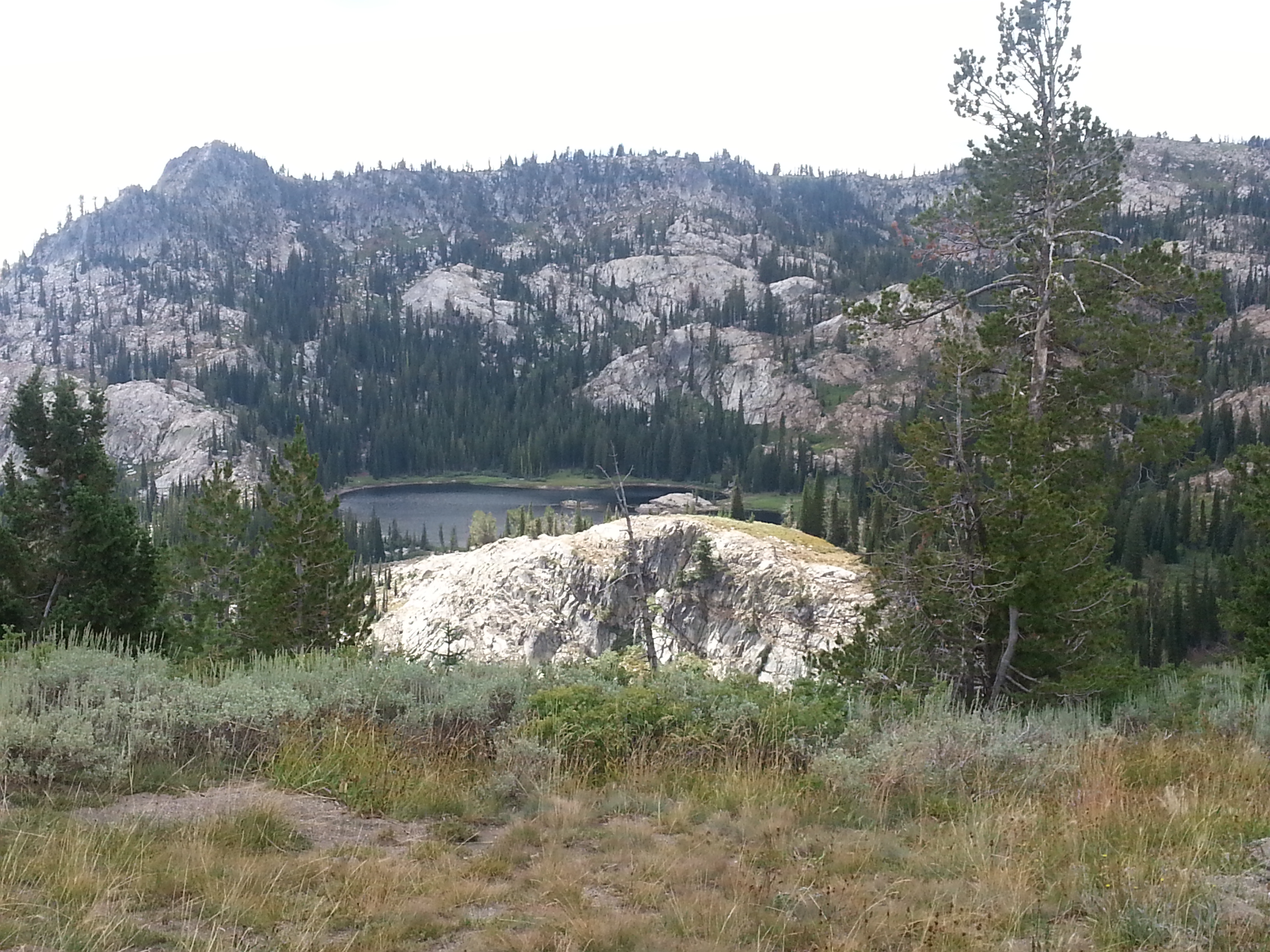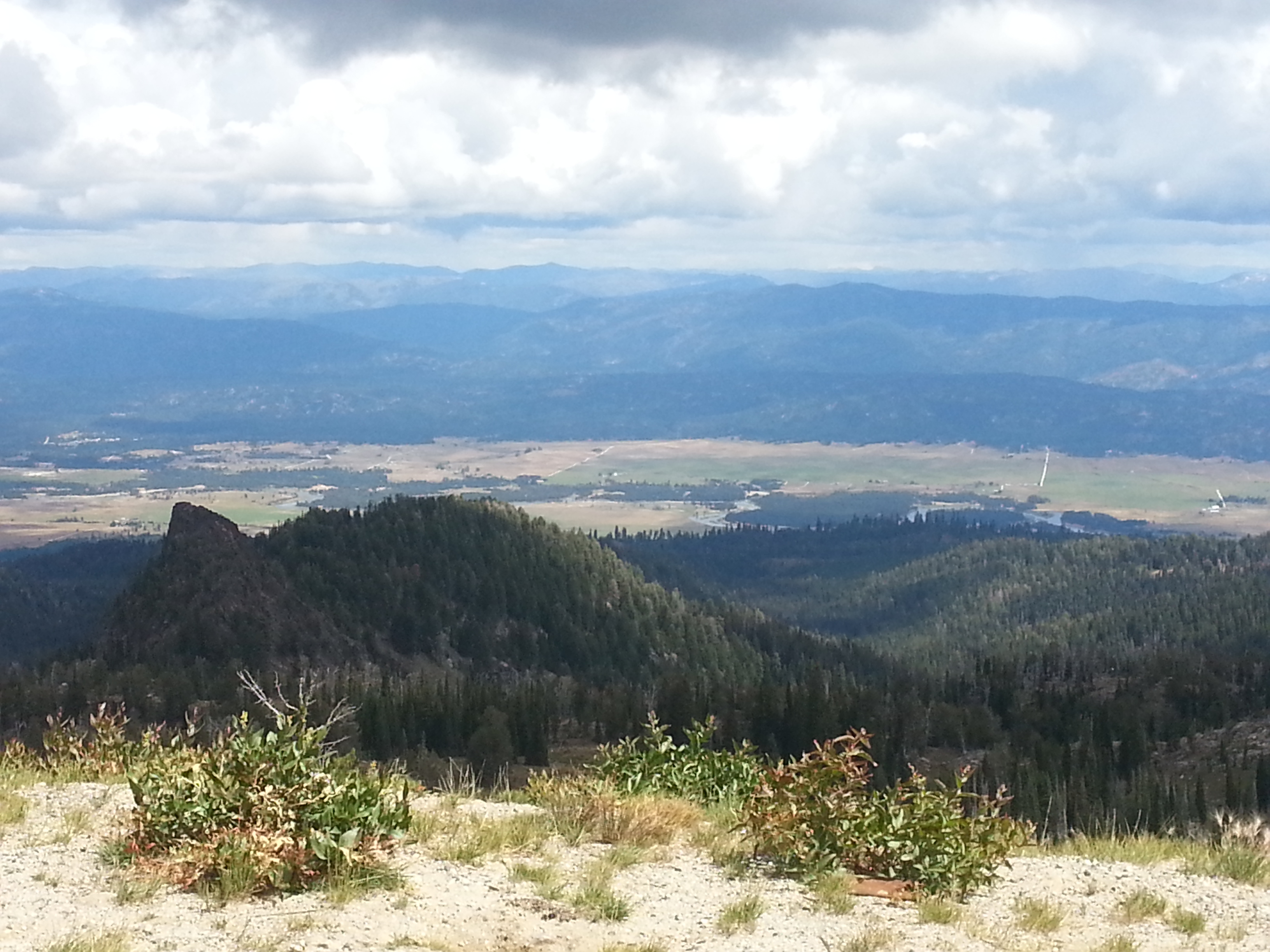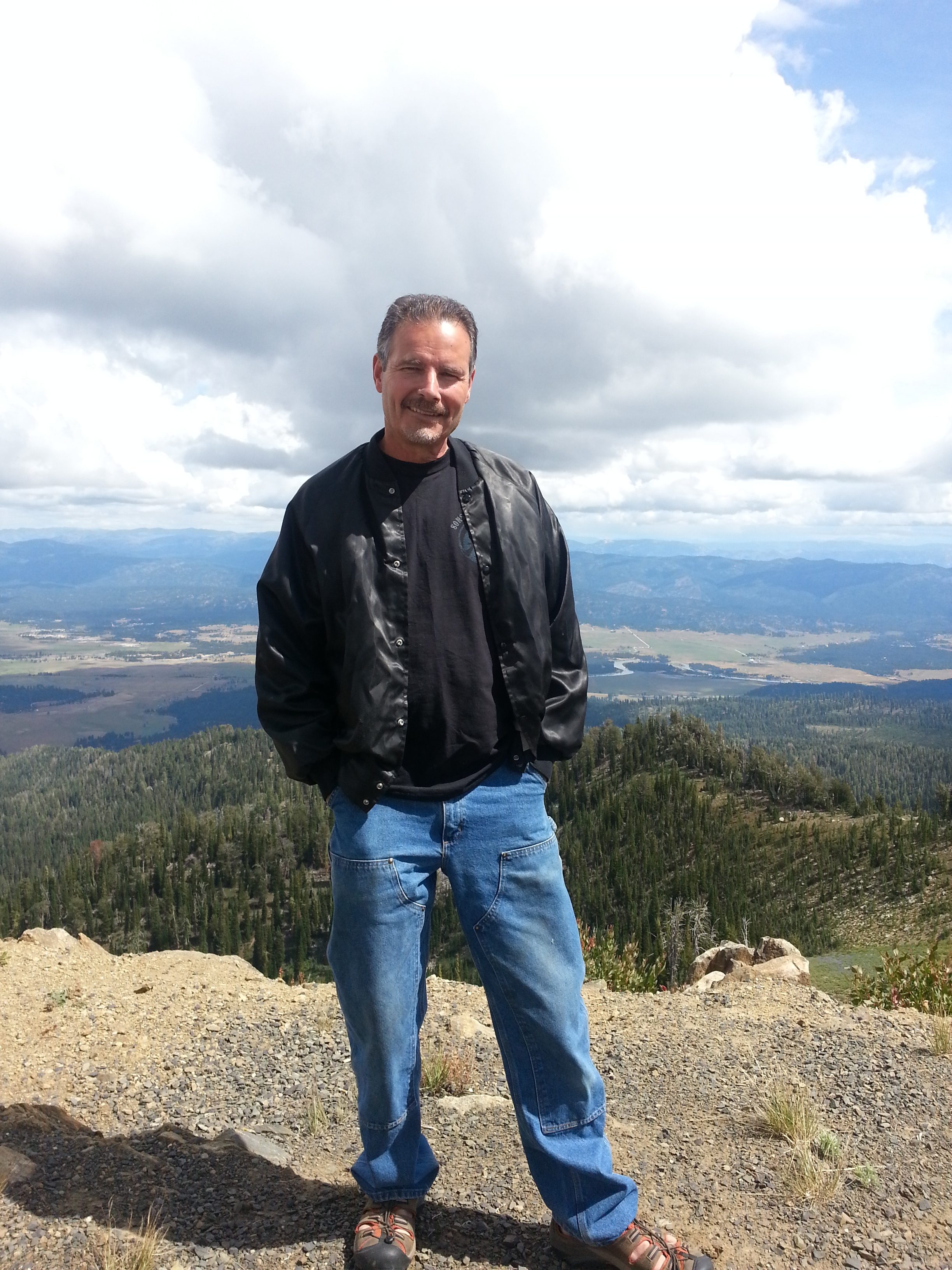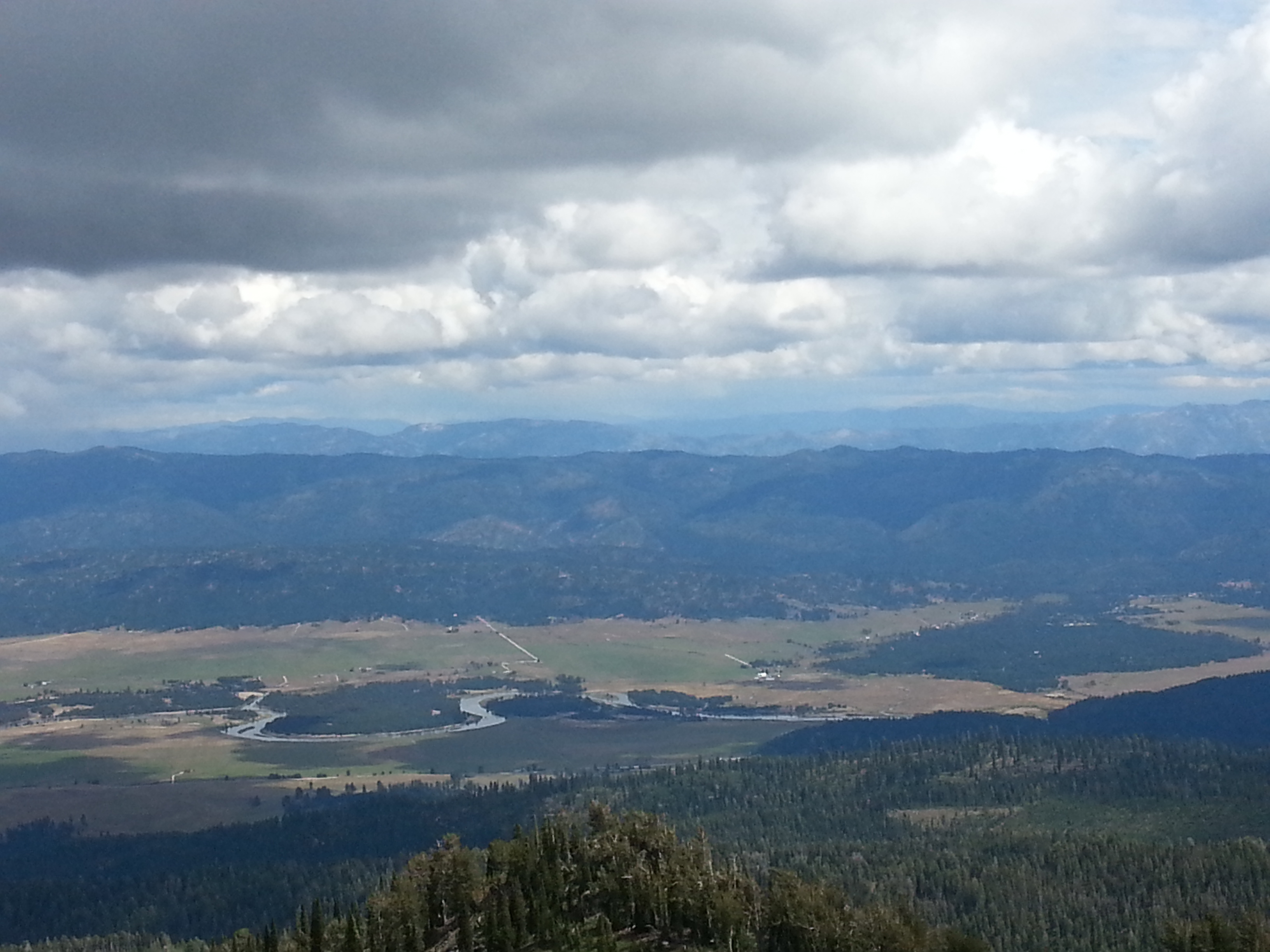 I stood on a large rock to get a better vantage point and then sat for the picture for Jim's peace of mind. Sound familiar?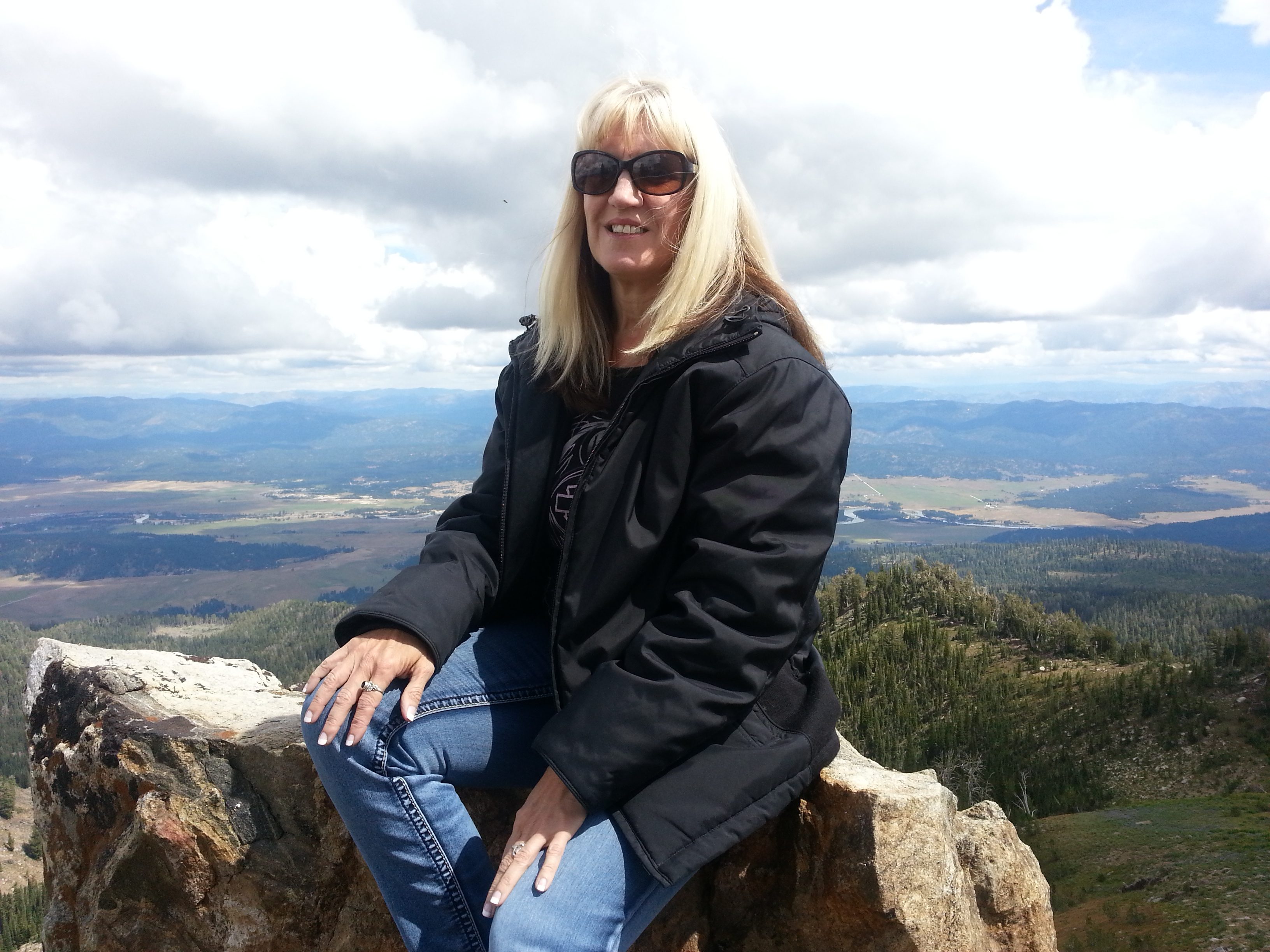 Our next stop was Blue Lake, with a one-mile hike down to the water. It had been too many years since I had done much hiking or exploring and with each step my excitement grew. Why hadn't I been doing more of this these past 30+ years??!!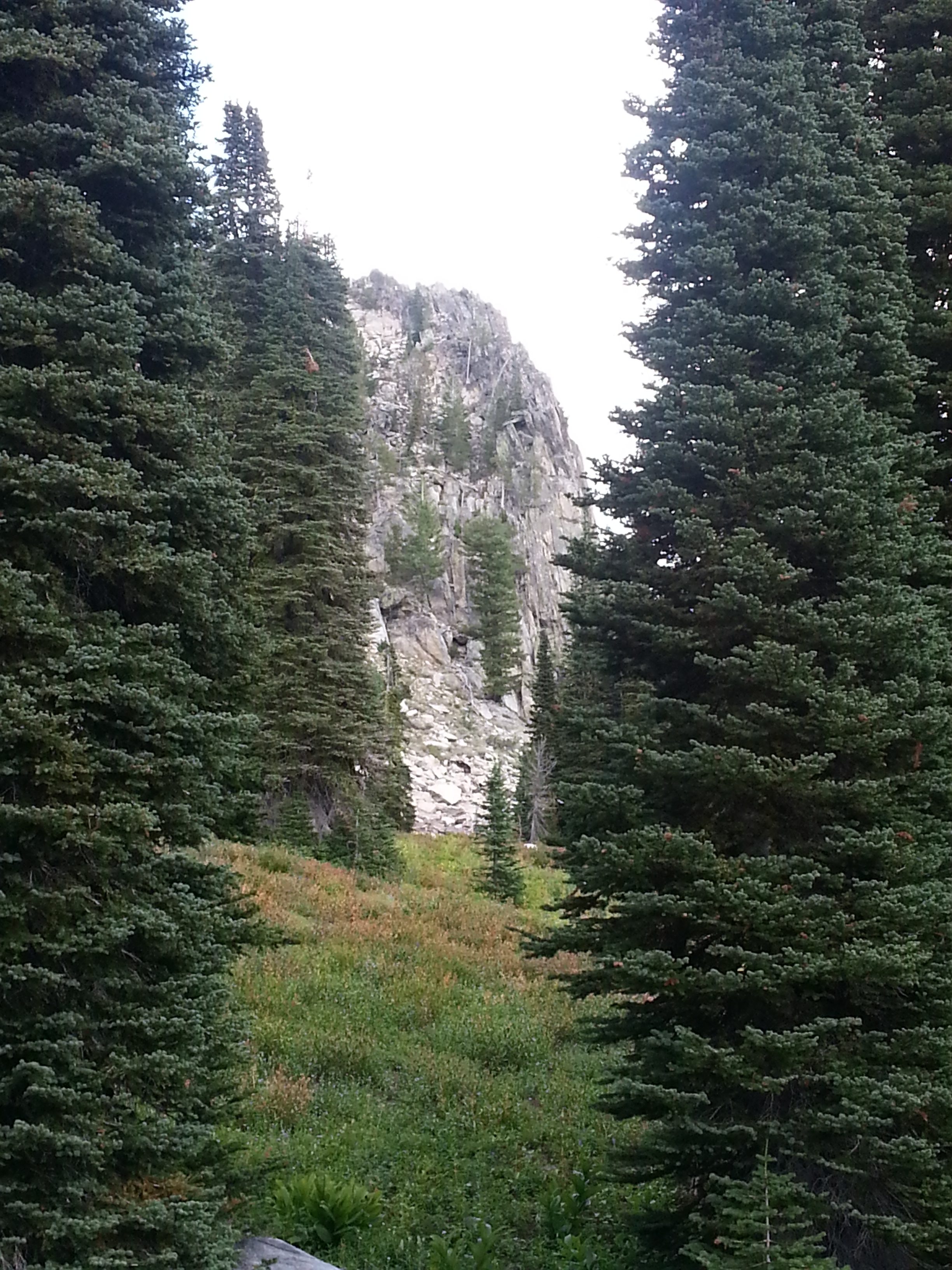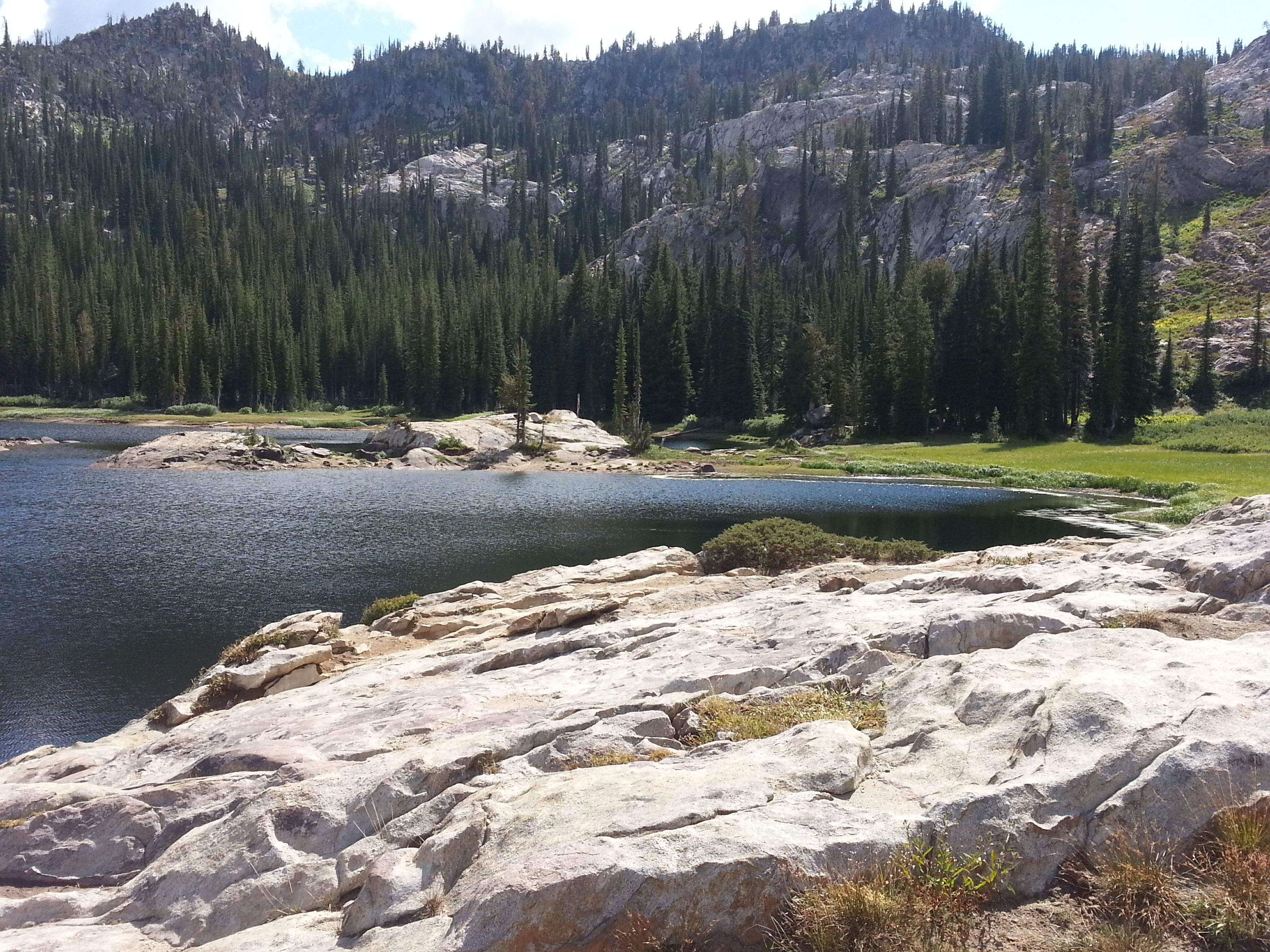 This sunset over Cascade Lake punctuated the end of a perfect day.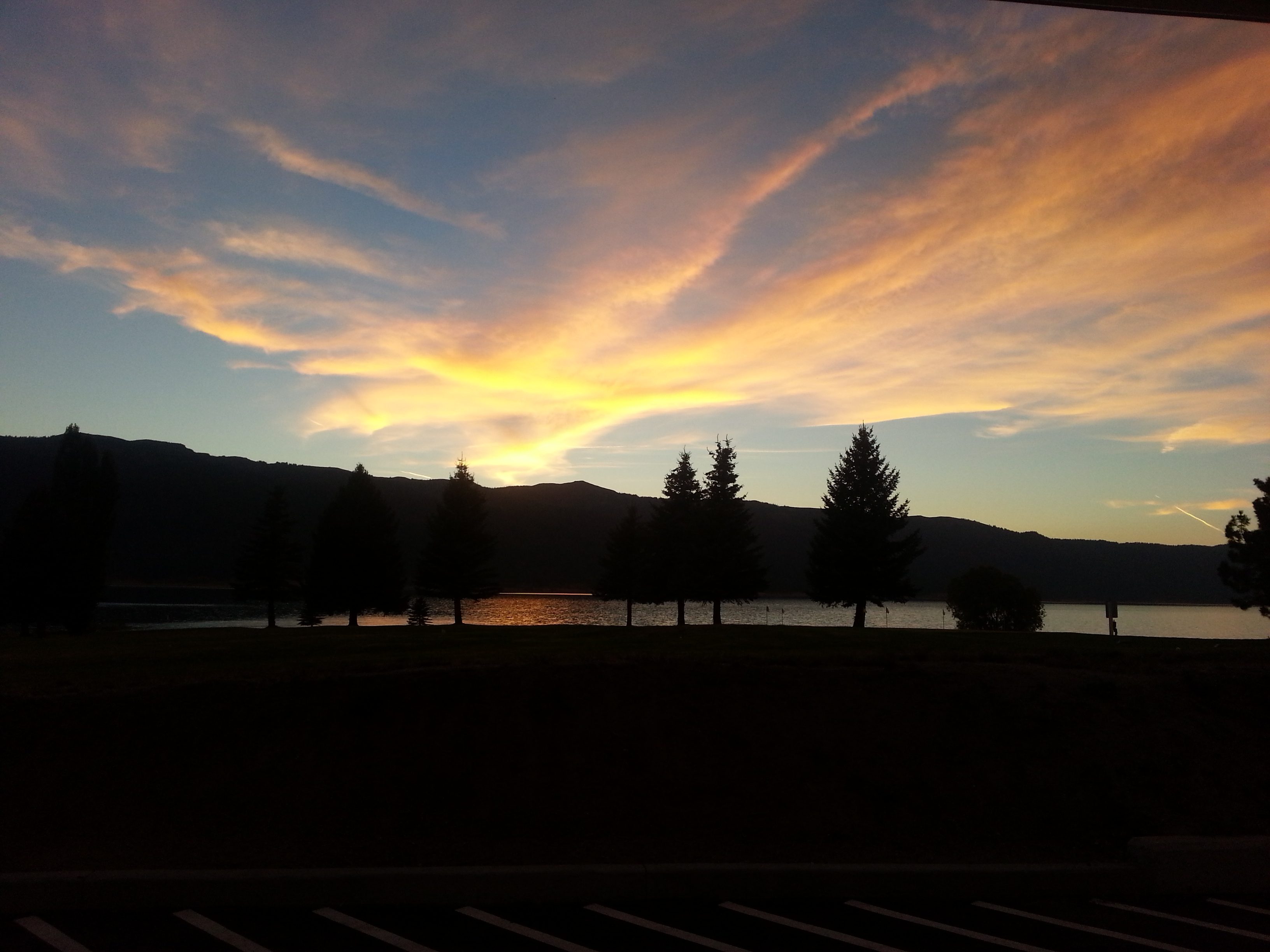 That day was magical and although I had no idea what the future held for the two of us, I knew I wanted to fill the rest of my life with adventure…at least as long as I was physically able to do so. And I was determined to stay active to extend that window as far as possible.
We did many fun things that first summer including more dancing, bike rides and my introduction to the catarafts. How great to be in the sun and on the water!
The months passed and it was obvious to both of us we had something really great together. Jim was ever so diligent in gently reminding me that when he retired in October 2015, he was going to hit the road. It had always been his dream to live and travel in an RV and he was determined to make the dream a reality. He already owned the truck camper and a 5th-wheel trailer so he was all set. He expressed he would be very happy if I wanted to join him but, regardless, he would be going. The big question for me was, would I be willing to quit my job–five years prior to early retirement eligibility–or would I keep working while he adventured in short segments alone, returning to stay connected and keep the relationship going?
In retrospect, it sounds like a no-brainer decision but at the time it was pretty scary to contemplate at my age giving up the "security" (or at least the illusion of security) of a job with a decent salary and benefits to go travel. I had never even considered a different lifestyle than the "9-5 'til  65" and I *certainly* hadn't considered spending the foreseeable future living in an RV.  But really, how could I turn down an offer like that? Didn't I say I wanted a life of adventure?
So with an offer to join in travel and a marriage proposal, we started making plans for our extended future together–each contributing a little every paycheck into what we called the "chasing rainbows fund." We married on the one-year anniversary of our first meeting and vowed to make this partnership the most loving, honest, fun and–most importantly–our last (smile).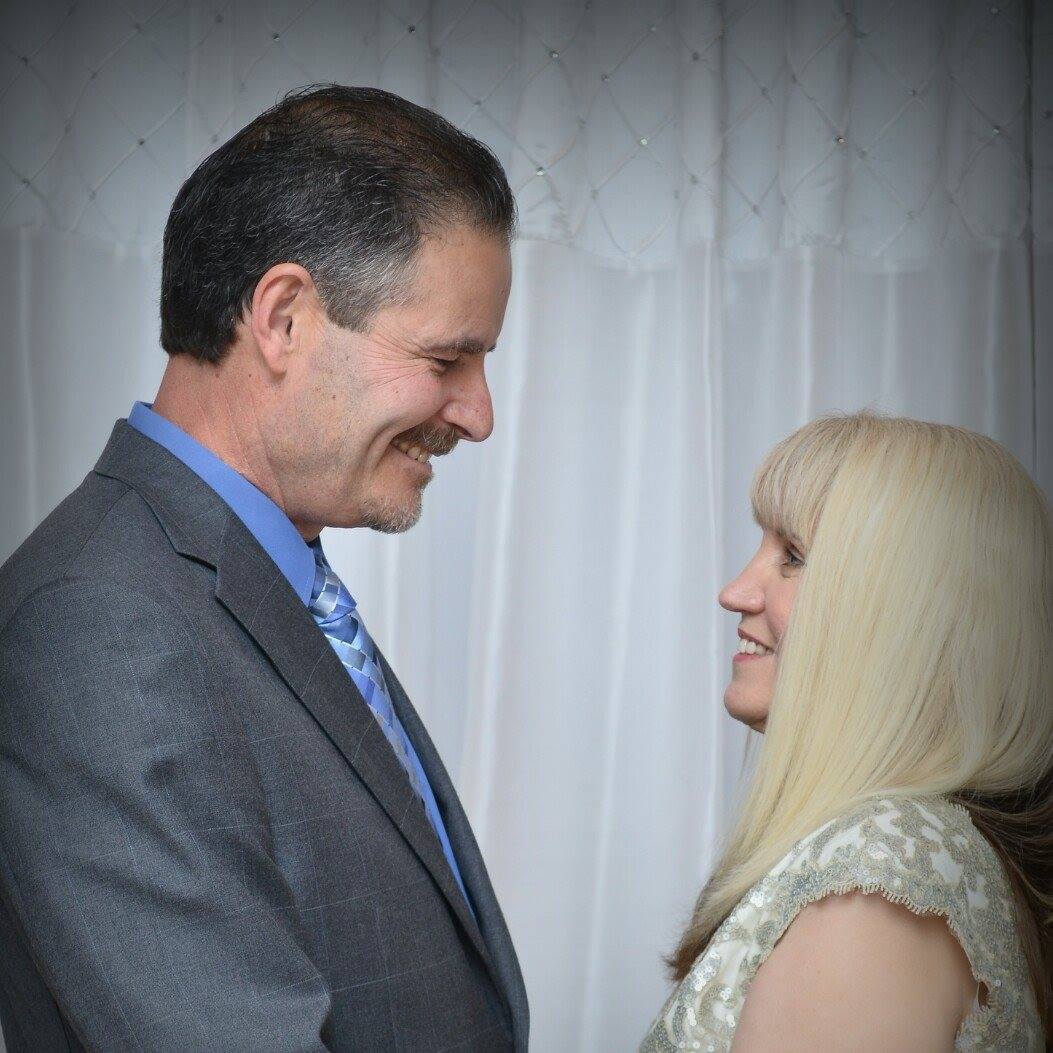 Once the wedding was behind us I started the extreme downsizing process. Jim was already well on his way but I still had a houseful of furniture and goods, two closets full of clothes and the spare bedroom filled with items still stored from my previous downsizing. We listed the larger items on Craig's List and were surprised at how quickly things sold.  I'm able to laugh *now* about parting with the super comfy leather loveseat recliner that had been our snuggling seating of choice all those months and being left with only dining room chairs to sit on. And those, too, were quickly gone and we were left sitting on an air mattress, our backs propped against the wall. There were a few tears shed along the way (particularly hard was said loveseat) but I reminded myself of the prize…a life of adventuring, free of the encumbrances of "things".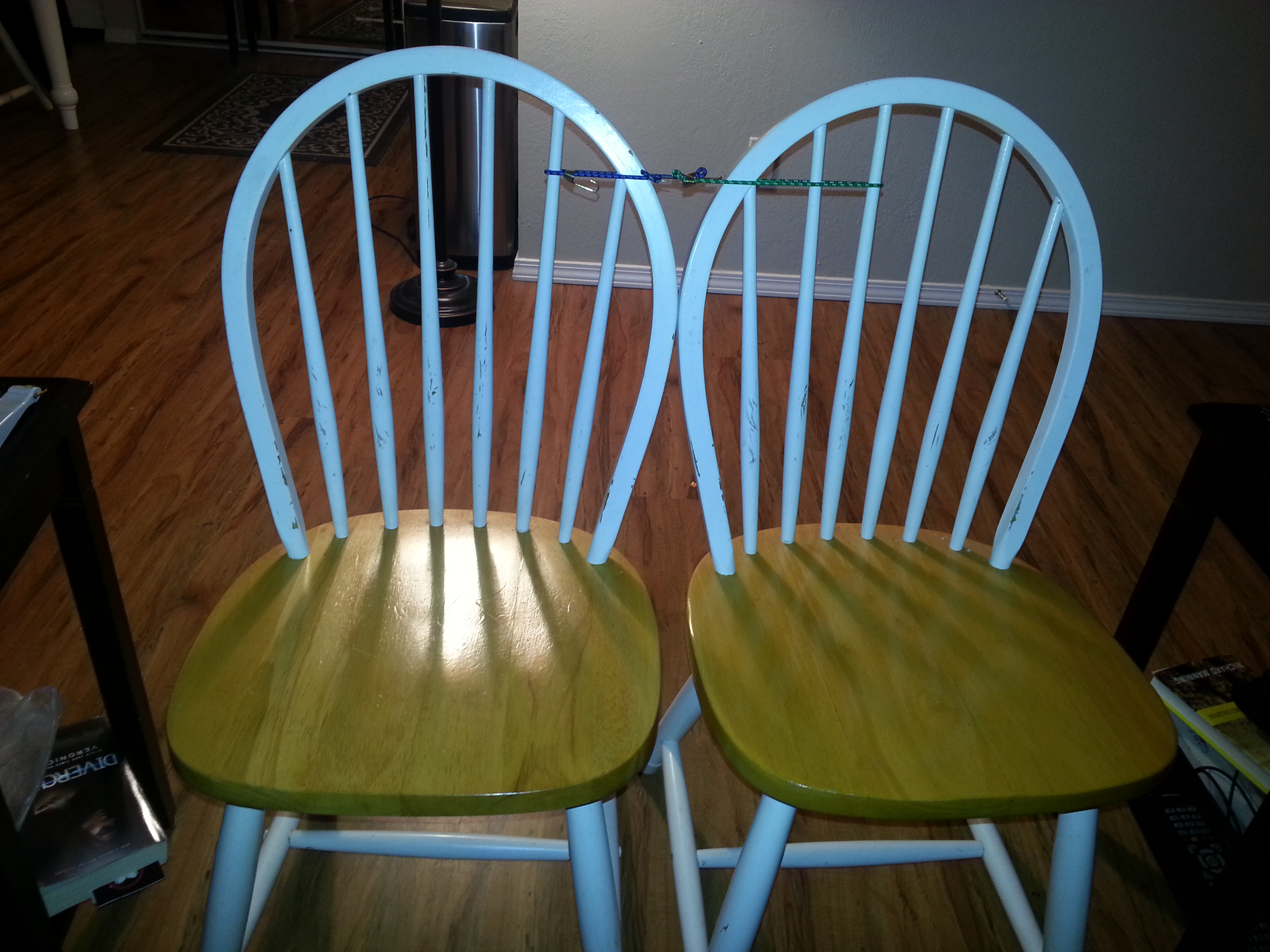 Our make-shift "loveseat"
I'm not sure how many loads we hauled to Idaho Youth Ranch to donate in my Mazda CX-7 but when we were done, anything left had to fit in the 5er or the storage shed Jim built in the backyard of the rental property he already owned. We decided we didn't want to tow or try to store the Mazda so, eventually, even it had to go. I won't go into the details, but the sale of the car helped us upgrade our living quarters to the larger and newer 5er we own now. The process was painful but the end result was one more step toward freedom.
"If there is to be any peace it will come through being, not having."  ~ Henry Miller
Fast forward…
My life is now very different from the one of work-til-you-die I had envisioned. I had no idea I would be lucky enough to have my path cross with a human being so focused on living free–both figuratively and literally. Stress is something we seldom encounter and when we do, we find any and every way to eliminate it quickly. And now as we continue on our adventurous journey to regions of the sun, I can say with certainty I have found the freedom to be myself without permission.
"…by bringing myself over the edge and back, I discovered a passion to live my days fully, a conviction that will sustain me like sweet water on the periodically barren plain of our short lives." ~Jonathan Waterman