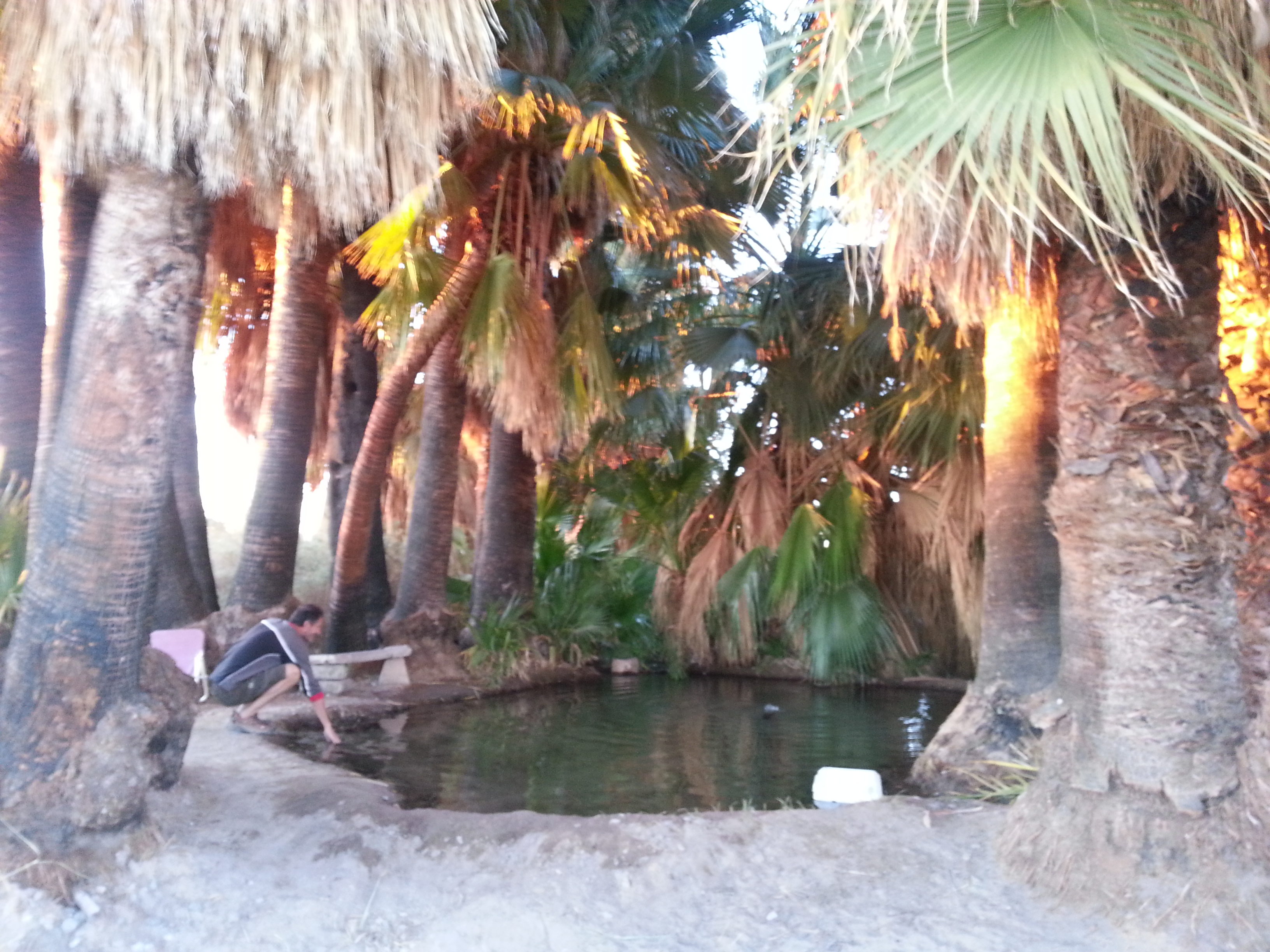 Thanks BE to KATHLEEN for directions to Five Palms Warm Well Oasis. It is a REAL Oasis in the desert. We got there just as the sun was going down, snapped a few quick pics and beat a hasty retreat while we could still SEE (dang these short winter days!). We drove South down the "back road" from The Slabs and it was slow going = lots of washboard and slowing down where the washes cross the road . . . we only saw one other vehicle the whole time. It was great scoping out those world class sand dunes, though, and then — boom — we were at Hwy 78. We went East for a few, only to learn we had already seen the bustling metro Glamis (at the intersection we just left) so we flipped a Uey, headed West towards Brawley, and found a canal which we assumed *must* be the Highline canal  — turns out signs are few and very far between in the desert (and almost impossible to read on the rare occasion you do find one!). We flipped another Uey, took that 2nd dirt road to the right but there was a sign warning "4WD Only" and another handwritten sign about saving yourself a tow and going 3 miles South on Whitlock instead to avoid the sand trap. We took that advice, went in on Whitlock (which is the *first* dirt road right headed East after crossing the canal — actually has a street sign!) and wandered around in there for a while. On a hunch, we turned East 2.5 miles in, drove up over a hill and I could see what I thought *must* be the spot off in the distance. Pretty sure we found the right place but it was getting dark and I did NOT want to get stuck wandering around in the desert at night!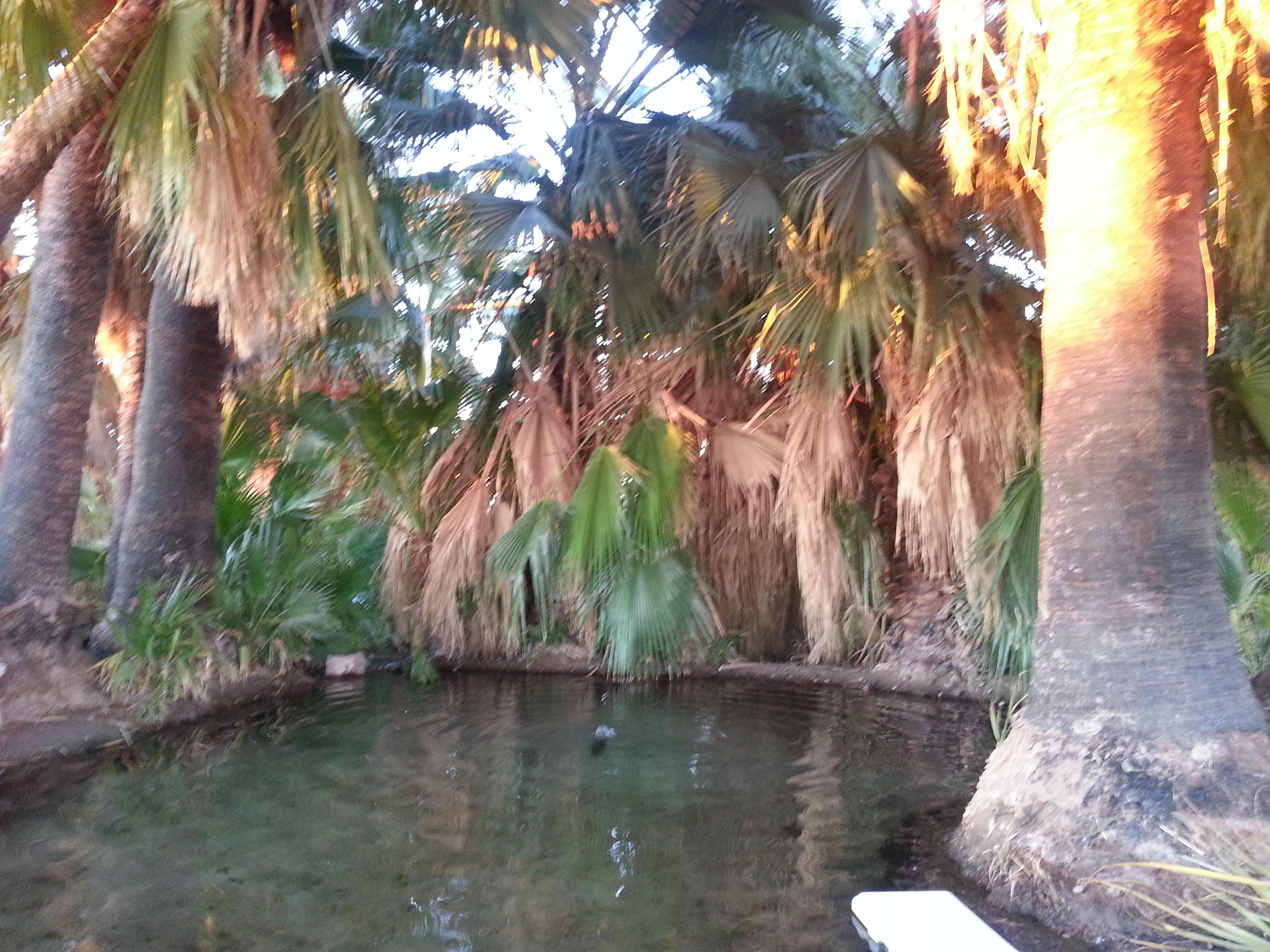 The light was amazing when we first got there so we quickly snapped a few pics and away we went.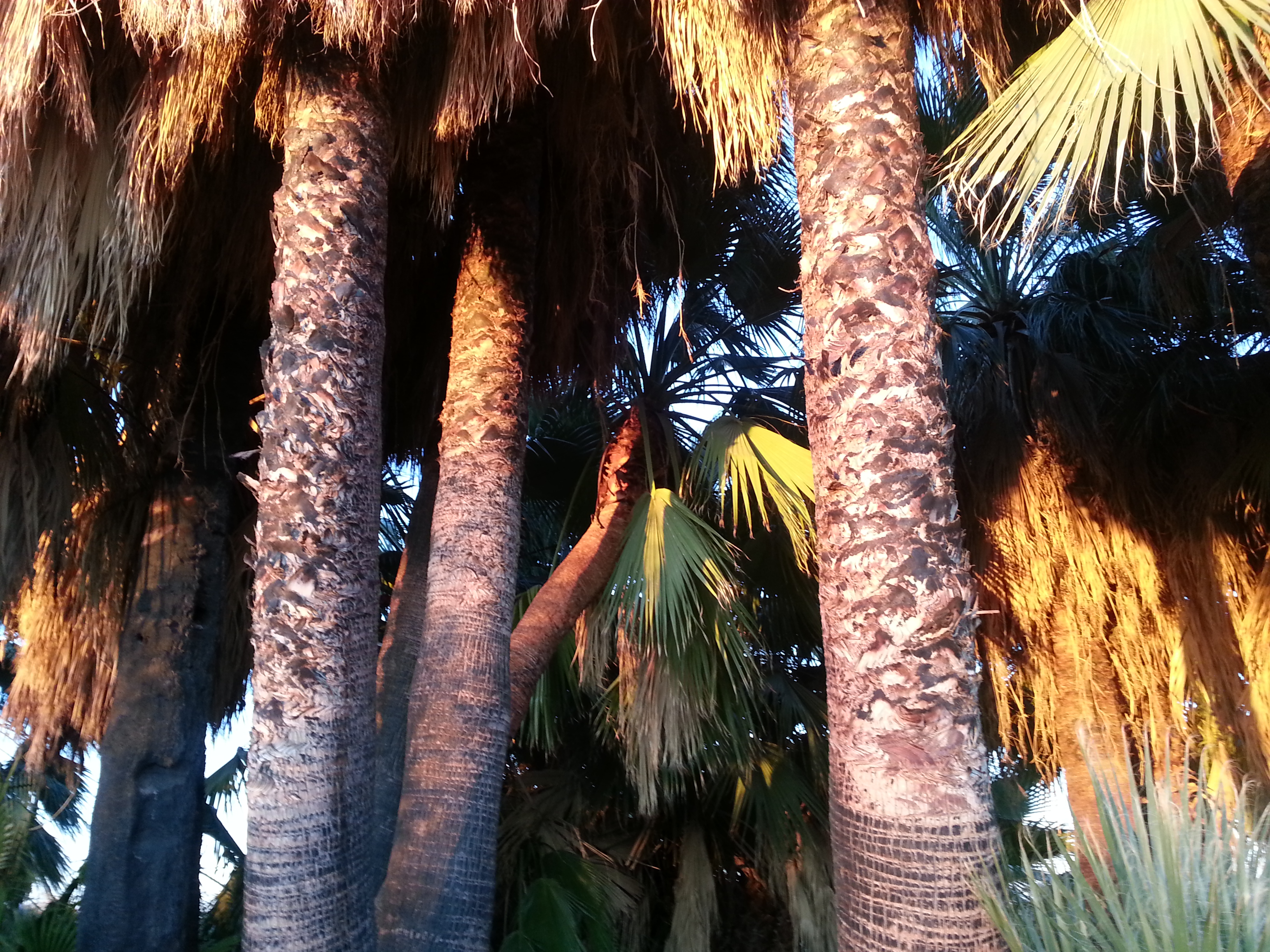 I think it's fair to say the palm  trees have made a FULL recovery from the fire Kathleen mentioned.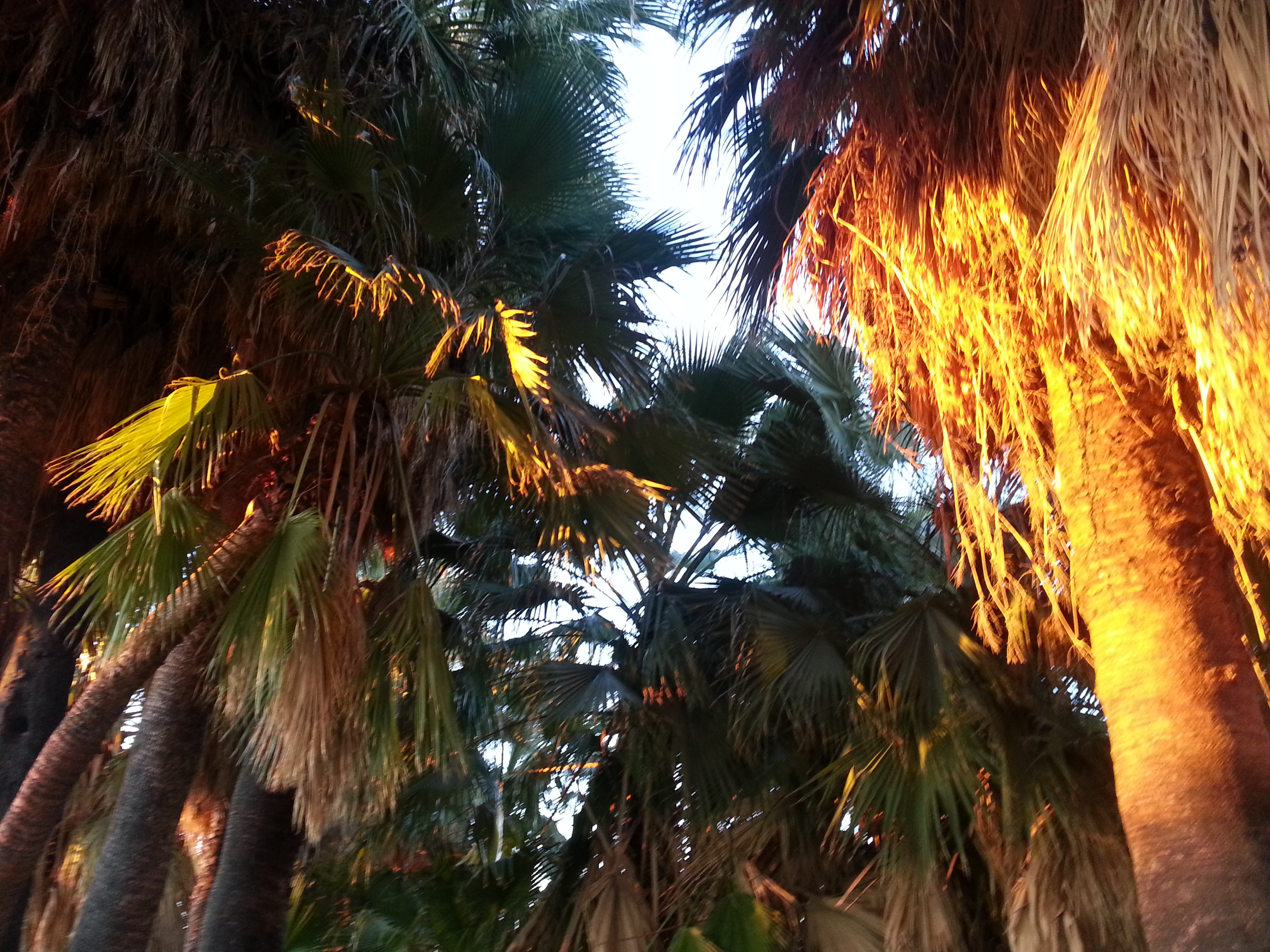 We'll return later this week when it's supposed to be warmer — just fly down on the highway and have more time to enjoy the place. As we have 4WD, we may even chance the dreaded "sand trap" next time — haven't got stuck yet! :o) The light was magical — perfect — and a minute or two later? Completely gone.